Joe Biden's $1.9 Trillion Stimulus Bill Supported by Majority of Republicans
A majority of Republican voters have expressed support for President Joe Biden's $1.9 trillion stimulus package, which is poised to pass the House of Representatives on Wednesday, according to a new poll.
The sweeping bill, known as the "American Rescue Plan," was passed by the U.S. Senate on Saturday and is expected to make it to Biden's desk this week. The president is anticipated to sign it into law by Sunday, which is when key unemployment programs expire.
Democrats have used reconciliation to pass Biden's $1.9 trillion plan through a simple majority vote. The bill hasn't garnered support from any conservative lawmakers on Capitol Hill.
But the legislation has broad public support, according to a poll conducted by Morning Consult and Politico. The survey found 59 percent of Republicans support Biden's stimulus. Among the 59 percent, 29 percent said they strongly support it and 30 percent said they somewhat support it.
The COVID-19 bill had even more support from Democrats and independents. Ninety percent of Democrats said they back the proposal and 71 percent of independents.
The president's American Rescue Plan provides $1,400 direct payments to individuals making less than $75,000 annually, $350 billion in state and local aid, $14 billion for vaccine distribution and $170 billion for school reopenings. It will also provide an additional $300 in weekly unemployment benefits through September and a child tax credit of up to $3,600.
Biden has called the bill "historic" and shows the American people that "their government can work for them."
"This plan puts us on the path to beating the virus. This plan gives those families who are struggling the most the help and the breathing room they need to get through this moment. This plan gives small businesses in this country a fighting chance to survive," Biden said after the bill was approved by the Senate.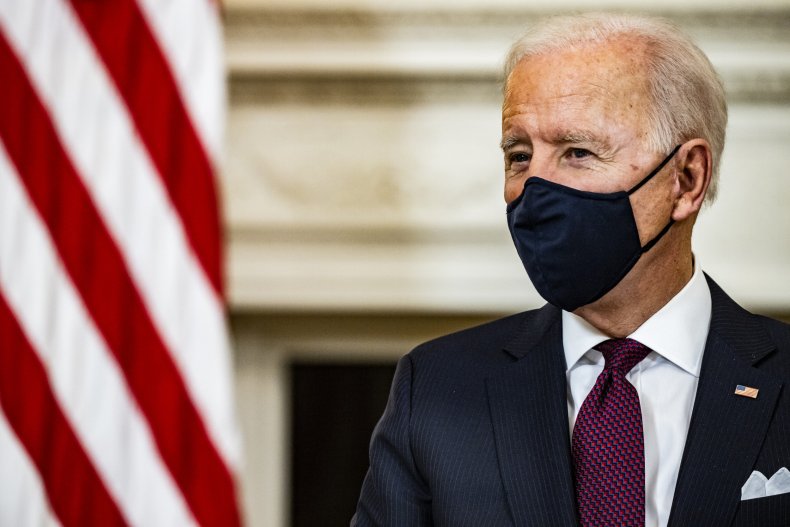 When asked who they felt was most responsible for the progress made on coronavirus relief package efforts, most Americans said Biden and Democrats in Congress.
Thirty-six percent of respondents told Morning Consult and Politico that Biden was the most responsible and 22 percent said Democrats in Congress deserved the credit. Just 6 percent said Republicans in Congress were responsible, though 17 percent credited former President Donald Trump.
Democratic leaders have touted the American Rescue Plan as one of the most progressive bills in decades.
"It's a remarkable, historic, transformative piece of legislation which goes a very long way to crushing the virus and solving our economic crisis," House Speaker Nancy Pelosi of California said during a news conference on Capitol Hill.
Morning Consult/Politico surveyed 1,990 registered voters between March 6 and March 8. The poll has a margin of error of plus or minus 2 percentage points.