Joe Biden's 2012 Comments About Leaving Afghanistan 'Period' in 2014 Resurface
After news broke that President Joe Biden plans to withdraw U.S. troops from Afghanistan by September, people began sharing 2012 comments from Biden vowing that America's military would be withdrawn from the country in 2014.
Biden plans to announce that all U.S. troops will be withdrawn from Afghanistan by September 11, exactly 20 years after the 2001 Al-Qaeda attacks targeting New York City and Washington, D.C., which became the impetus for what has become America's longest war. The president's timeline would actually extend the withdrawal by several months from the May 1 deadline set under a peace deal signed between the U.S. and the Taliban last year under former President Donald Trump.
Although Biden has repeatedly stressed his desire to finally bring an end to the war in Afghanistan, he previously asserted that U.S. troops would leave the country in 2014. He made that promise while he was vice president under Barack Obama.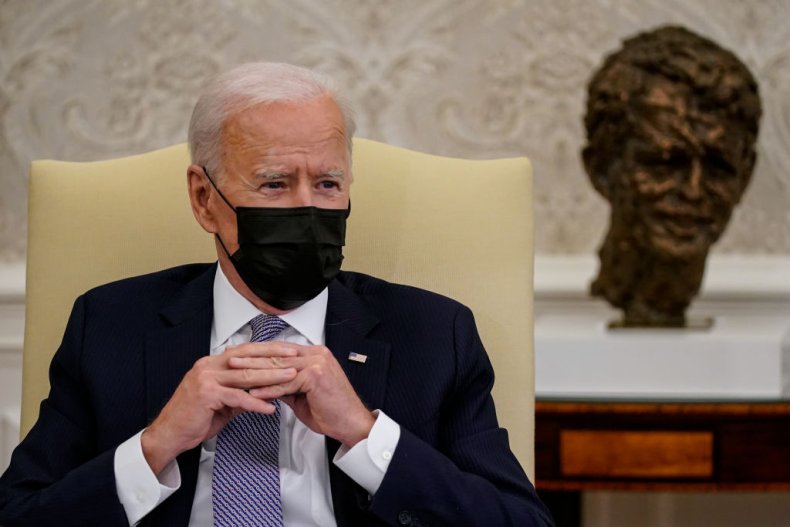 "We've agreed on a gradual drawdown, so we're out of there by the year—in the year 2014," Biden said during a 2012 vice presidential debate with former Republican Representative Paul Ryan, who was Mitt Romney's running mate in his unsuccessful bid to unseat Obama. Romney, a former governor of Massachusetts, now serves as a Republican senator from Utah but was not in elected office at the time.
"It does not depend for us [on the conditions]. It is the responsibility of the Afghans to take care of their own security," Biden said in that 2012 debate. He asserted: "We are leaving. We are leaving in 2014, period."
A video clip of the president's former promise began circulating online after the news broke of the September 11 withdrawal deadline. Others shared a tweet from Biden's official account, dated October 11, 2012, reiterating his promise. The tweet said: "VP on Afghanistan: 'We will leave in 2014.'"
"Be cautiously optimistic that our troops may finally be coming home in September (after yet another deadline extension)...but also remember @JoeBiden previously promised to bring them home from Afghanistan in 2014. Seven years later, the time is still past due to #BringThemHome," the organization Young Americans for Liberty tweeted Tuesday, sharing a screenshot of Biden's 2014 Twitter post.
"'Biden will withdraw all U.S. forces from Afghanistan by Sept. 11, 2021' writes Washington Post. Wouldn't a more accurate headline say 'plans to' or 'says Biden' or 'claims'? In 2012, Biden also said authoritatively 'We will leave in 2014,'" Ford Fischer, the founder and editor-in-chief of New2Share, wrote on Twitter, also highlighting Biden's 2014 tweet.
During a March news conference, Biden suggested that he may extend Trump's May 1 deadline for troop withdrawal from Afghanistan but said the U.S. military presence in the country would not continue into 2022.
"For tactical reasons, it's going to be hard to get those troops out," the commander in chief said. "If we leave, we're going to do so in a safe and orderly way." Asked whether he envisioned troops would remain in Afghanistan next year, Biden responded, "I can't picture that being the case."
The U.S. first invaded Afghanistan in October 2001 over the Taliban's harboring of Al-Qaeda. Former President George W. Bush, a Republican, launched the war with the support of Congress. Biden, who served in the Senate at the time, voted in favor of authorizing military force to respond to those who planned the September 11 attacks.
Newsweek reached out to the White House for comment but did not hear back before publication.