Joe Biden's April Jobs Report Posts Biggest Miss During Presidency
President Joe Biden's April jobs report showed the biggest miss since he took office in January.
Employers added only 266,000 new jobs in April and unemployment rose to 6.1 percent, the Labor Department said in its monthly report released Friday morning.
The consensus forecast for the month had been roughly 1 million jobs, which is nearly four times what the latest figures show. Dow Jones estimates also expected a lower unemployment rate of 5.8 percent.
The most recent significant miss was in the December 2020 report, which found that nonfarm payrolls fell by 140,000 against the consensus estimate for a 50,000 gain. January 2021 also saw a discrepancy between actual new jobs and forecast new jobs, but at a much smaller increment with U.S. employers adding 1,000 jobs fewer than predicted.
While April's unemployment rate is well below the April 2020 peak of 14.7 percent, it is still double pre-pandemic levels. The U.S. economy remains 8.2 million payrolls short of February 2020.
The leisure and hospitality industry accounted for the bulk of new hiring gains, adding 331,000 workers, though the industry is still nearly 2.9 million shy of where it was before the pandemic.
Local government education added 31,000 jobs as children returned to in-person learning and social assistance increased by 23,000. Financial activities increased by 19,000 but professional and business services saw a steep 111,000 decline. Support services, courier help and manufacturing also lost positions in April.
Vaccination efforts and the relaxing of lockdown measures across the country were expected to result in steady job growth, but April's huge miss raises concerns about the future of the economic recovery.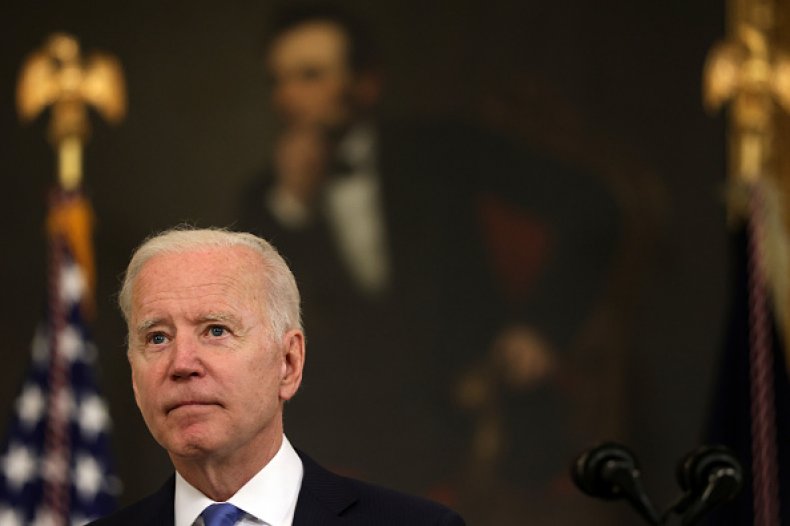 April's jump marks a fourth consecutive month of nonfarm payroll increases, but the smallest since September. The new numbers come amid a shortage of workers in manufacturing and service sectors.
The report also revised March's original estimates down from 916,000 new jobs to 770,000, although February's figures saw an upward revision.
Even though Friday's report was a major disappointment for Wall Street, other measures are showing improvement.
U.S. gross domestic product grew at an annualized rate of 6.4 percent in the first quarter—the second-strongest expansion since 2003. The third-quarter of 2020 saw record-breaking growth as restrictions were lifted following summer's second wave of coronavirus cases.
There are also signs that hiring will ramp up into the summer, with new jobless claims falling below 500,000 last week for the first time since the beginning of the pandemic.
At the same time, the Biden administration is pushing to pass another $4 trillion in spending, much of which would be directed toward boosting low- and middle-income families.