Looking out from the driver's seat of the new F-150 Lightning electric Ford, President Joe Biden was in his element as he took the yet-to-be-released truck for a test drive on Tuesday.
"I'm a car guy," he said, addressing the Michigan crowd soon after leaving the tarmac.
The son of a car dealer and the proud owner of a 1967 green Chevrolet Corvette Stingray, Biden's affinity for autos has always been part of his brand.
These days, between presidential outings and prohibited from driving himself, Biden's main ride is his chauffeur-driven heavily armored limousine.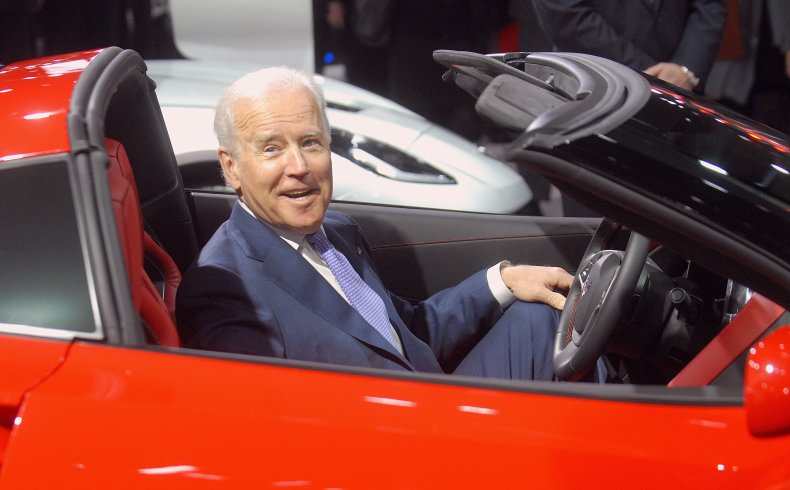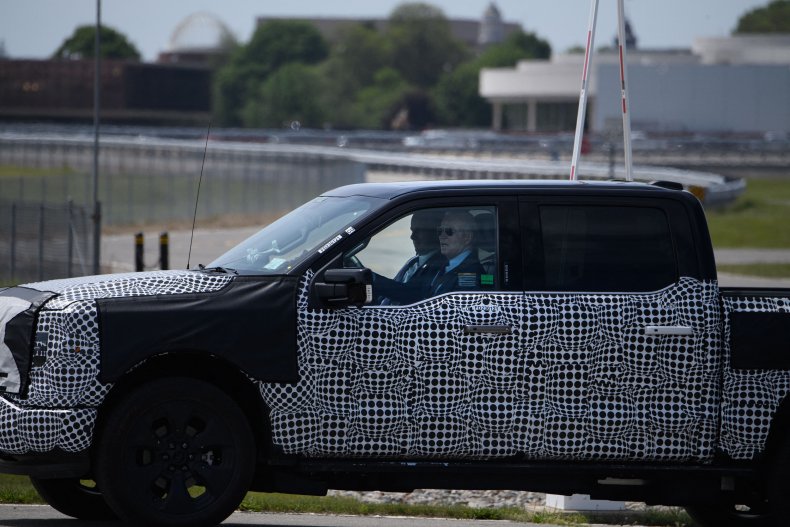 1951 Studebaker Champion
But long before Biden's presidential dreams, it was the 1951 Studebaker Champion that he first drove around in on Delaware's streets. With a 2.8-liter engine and 85 horsepower, the car was a popular post-war purchase and the first car Biden would ever own.
"My dad thought it was nice and calm, but it had that overdrive, and it was fast," he told Car & Driver back in 2011.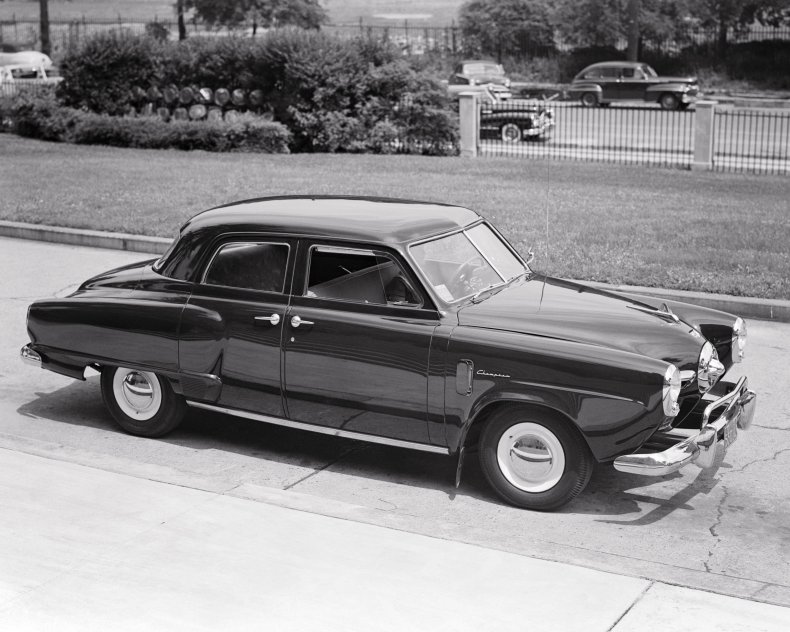 1952 Plymouth Cranbrook Convertible
Upgrading to a Plymouth Cranbrook Convertible just one year later, Biden cruised between college classes in the vintage red classic. "I bought a 1952 Plymouth convertible, candy-apple red with a split windshield. I think that was my favorite," the car enthusiast told the outlet.
He also added a Mercedes-Benz 190SL to the collection, having already clocked up 100,000 miles and boasting "Solex carburetors that never functioned." Packing a powerful 1.9 L straight-four SOHC engine and 104 horsepower, this may have been the start of Biden's affinity for power and speed.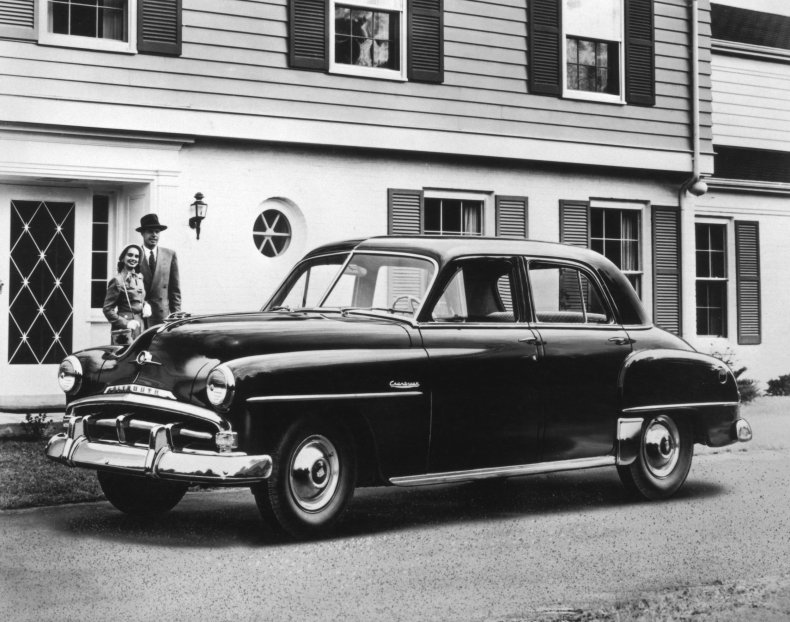 1967 Chevrolet Corvette Stingray
However, the car reported to be closest to his heart—a 1967 Chevrolet Corvette Stingray—was gifted to the then 24-year-old as a wedding present from his father in the August of 1967. The Goodwood-green colored convertible still sits in Biden's garage and even appeared alongside his presidential campaign.
"I love this car. Nothing but incredible memories," Biden said standing next to the vintage vehicle in a campaign video from August 2020. "Every time I get in I think of my dad and Beau [his late son]."
The 1967 variant was the last in the C2 Corvette range. "The Secret Service won't let me drive it. I'm not allowed to drive anything. It's the one thing I hate about this job. I'm serious," Biden said.
With up to 350 horsepower, a V8 engine and the ability to reach speeds of 60 mph in just 4.7 seconds, it's easy to see why Biden treasures the 1967 classic.
Appearing on an episode of Jay Leno's Garage in October of 2016, Biden impressed viewers by taking the comedian for a spin and performing a burnout in his '67 Corvette Stingray.
"I've always loved to drive... I like speed," he told Leno while adding that his sons Beau and Hunter had the car's engine rebuilt as a Christmas gift.
According to Biden at the time, the meeting marked only the third time the Secret Service allowed him to drive his beloved car during his eight-year stint as vice president.
'The Beast' Cadillac Limousine
Newest to Biden's fleet is 'The Beast', a chauffeur-driven heavily armored limousine originally built for former President Donald Trump.
The windows were constructed with five layers of glass and polycarbonate in order to withstand bullets and the five-inch thick armored tires are of military-grade performance.
The car's interior is said to feature a panic button as well as its own oxygen supply and a satellite phone.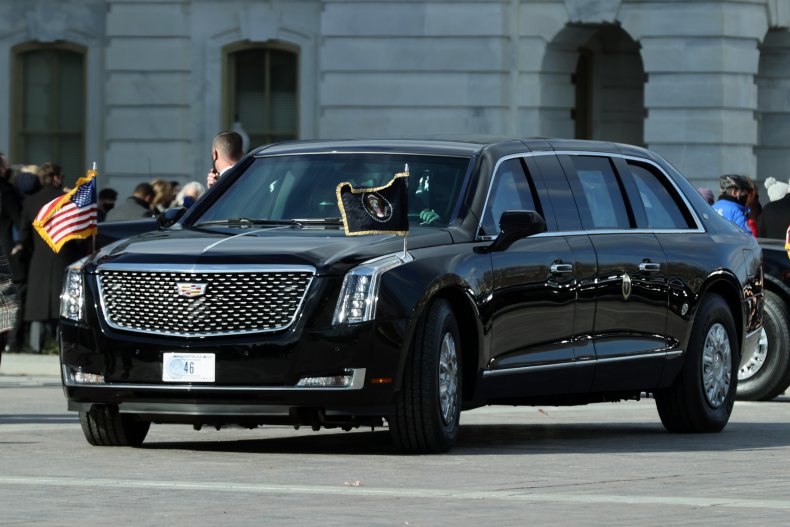 Electric Cars
Although Biden has a clear affection for classic cars, he also believes electric vehicles are the future of transportation and has pledged to spend $174 billion on electric vehicle materials and manufacturing as part of his administration's $2 trillion infrastructure package.
"I believe that we can own the 21st-century market again by moving to electric vehicles," Biden said on his 2020 campaign trail.
Again, during his first congressional address of his presidency, Biden reiterated his push for electric vehicles. "There's no reason the blades for wind turbines can't be built in Pittsburgh instead of Beijing. No reason why American workers can't lead the world in the production of electric vehicles and batteries," the newly elected president said.