Joe Biden's Attorney General Search Just Got More Complicated After Cuomo Allegations
Newly surfaced allegations of sexual harassment against New York Governor Anderw Cuomo from a former advisor has further complicated President-elect Joe Biden's complex pursuit in choosing an attorney general for his incoming administration.
Last Saturday, Lindsey Boylan, a progressive candidate for Manhattan Borough president, accused the Cuomo administration of fostering a "toxic" work environment during her time serving as his Deputy Secretary for Economic Development and Special Advisor from March 2015 to October 2018. Then on Sunday, she accused Cuomo of sexually harassing her for years.
"Many saw it, and watched," Boylan tweeted. "I could never anticipate what to expect: would I be grilled on my work (which was very good) or harassed about my looks. Or would it be both in the same conversation? This was the way for years."
Asked for comment, a Cuomo spokesperson said: "There is simply no truth to these claims."
The allegation comes two days after an unnamed person with knowledge of the search process confirmed to the Associated Press that Cuomo was under consideration as one of four contenders for the role, along with federal appeals court judge Merrick Garland; former Deputy Attorney General Sally Yates; and Alabama Senator Doug Jones, who lost his Senate seat in November.
With Hunter Biden, Joe Biden's son, under federal investigation, the president-elect's pick to lead the Department of Justice (DOJ) faces the thorny task of shielding the department from any appearance of political bias. Compounding the problem, the incoming official will inherit a special counsel—independent of the executive branch but overseen by the attorney general—that's investigating the origins of the Russia probe and a previous administration in which Biden was vice president.
"Make believe this is Watergate," said Nick Akerman, a former federal prosecutor, according to Politico. "Find the person everybody is going to agree is above reproach, no one's going to second guess their decisions or the integrity of their decisions. It's time to take the real hard politics out of the department."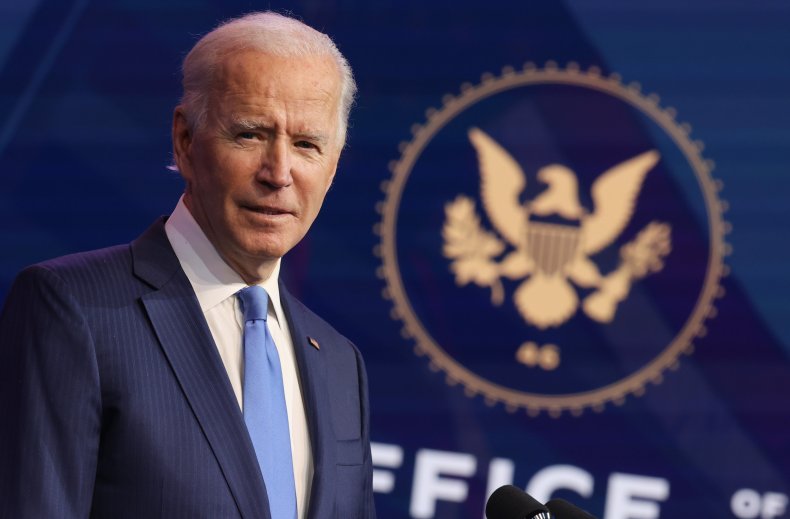 Additionally, the incoming attorney general will inherit probes into President Donald Trump and his family that are expected to spew over into Biden's presidency. The DOJ's independence has decayed under Trump and Attorney General William Barr— and some former DOJ officials have stressed the importance of reestablishing morale and trust in the consequential department.
The delicate dynamics at play emphasize the need for Biden's selected official to be a highly-credible candidate with a deep background in justice and impartiality. Not everyone under consideration would be equipped to navigate the department through the landmines.
Yates, who was involved in the Russia probe, seen by some Republicans as a partisan figure, could face a tough Senate confirmation hearing—as well as pressure to recuse herself in Special Counsel John Durham's probe in the origins of the Russia investigation.
Biden has sought outside input from advocacy groups in considering Jones for the role. However, his close ties to the president-elect's family could raise questions on impartiality.
Garland, a long-serving U.S. Court of Appeals judge, was former President Barack Obama's pick to replace Justice Antonin Scalia on the Supreme Court in 2016. But Republican Senate Majority Leader Mitch McConnell blocked a confirmation hearing.
Cuomo is the latest contender to enter the fray. This week, he signaled a willingness to take the role, calling it "really critical, especially now."
"This allegation may knock Cuomo out of contention for Attorney General. It is hard to evaluate such claims but there may not be time to resolve it before the pick is made," said Jonathan Turley, a legal analyst and professor at the George Washington University Law School.
Cuomo had already been well-known nationally as the governor of one of America's most populous states, but his profile and reputation soared during the COVID-19 pandemic. The governor's response has received widespread support among Democrats and criticism from Republicans in opposition to restrictive mitigation measures.
The new allegations against him are still taking form, and it's currently unclear whether he'll emerge unscathed. But if he does secure a confirmation, Cuomo would be serving in his second presidential cabinet, having previously been part of the Clinton administration as Housing and Urban Development secretary.
Newsweek reached out to the president-elect's transition team and Lindsey Boylan for comment.