As negotiations over a second stimulus package continue to stall in Congress, many Americans are looking to the next administration to provide much-needed financial relief amid the coronavirus pandemic.
President-elect Joe Biden has expressed support for another round of legislation, and members of his newly announced economic team have highlighted the need for a second stimulus—and fast.
Former Federal Reserve Chair Janet Yellen, Biden's pick for Treasury Secretary, told Bloomberg TV in October that relief is needed immediately and will likely be required even after the outbreak is over.
"While the pandemic is still seriously affecting the economy we need to continue extraordinary fiscal support, but even beyond that I think it will be necessary," Yellen said, adding that the government can "afford to have more debt."
Yellen also urged more stimulus while testifying before Congress this summer in her first appearance before lawmakers since leaving the Federal Reserve. During her remarks, Yellen specifically called for extending enhanced unemployment insurance and providing substantial aid to state and local governments.
Biden's picks for his Council of Economic Advisers also includes outspoken advocates for aggressive fiscal stimulus.
Jared Bernstein, who served as Biden's chief economist and economic adviser during the Obama years and has been tapped to be a council member, has said there are three things to think about for a second stimulus deal.
"Composition is important. Size is very important. But speed is so essential right now," he said during a conference with the Society for Advancing Business Editing and Writing in mid-November.
Cecilia Rouse, Biden's pick to chair the council and dean of the Woodrow Wilson School of Public and International Affairs at Princeton University, previously told Bloomberg that she was "quite stunned Congress has not passed another bill."
"These kinds of fiscal stimulus measures, when there's not other economic activity, actually help to keep the economy afloat," Rouse said, adding that "the fastest way to recover is for the federal government to step in."
Rouse also led a statement signed by more than 150 scholars in June calling for a stimulus package that matched the magnitude of the economic crisis.
The statement said the new bill had to provide, at a minimum, continued benefits for unemployed Americans, new aid for state and local governments and investments in programs that preserve the employer-employee relationship.
"While the signers of this letter have different views on the optimal size and composition of the package, we all agree that an adequate response must be large, commensurate with the nearly $16 trillion nominal output gap our economy faces over the next decade, according to CBO estimates," the group of scholars concluded.
That statement was also led by Heather Boushey, another member of Biden's Council of Economic Advisers. Boushey, the president and CEO of the Washington Center for Equitable Growth, was a top adviser to Hillary Clinton in 2016.
In an interview with The New York Times, Boushey said while the approach for the 2009 stimulus was "timely, targeted and temporary," the problem facing 2020 "feels different because it's unearthed these really important structural challenges that need to be solved."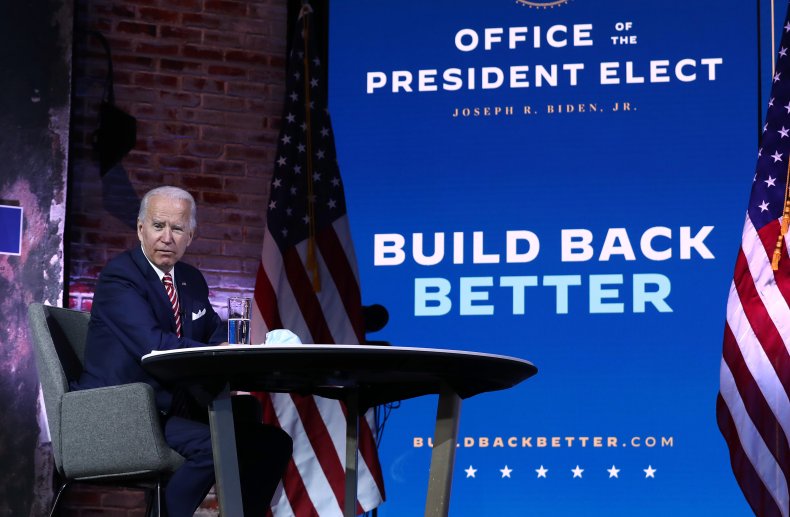 Congress has limited time to pass a second bill as lawmakers are set to adjourn for the year on December 21. Democrats and Republicans have offered competing plans, disagreeing over the price tag and scope of the legislation.
Biden has urged lawmakers to act immediately, stating earlier this month that Congress should come together "right now" and pass a coronavirus relief package like the HEROES Act that the House passed six months ago.
Neera Tanden, president of the Center for American Progress who has been tapped by Biden to head the Office of Management and Budget, has also supported the multi-trillion-dollar HEROES Act passed by the House. Tanden has also been outspoken in her criticism of Trump and the Republican-controlled Senate, accusing them of holding another aid package "hostage."
"Speaker Nancy Pelosi (D-CA) and the House majority have acted in good faith to solve a crisis of the president's own making," Tanden said in a statement. "They have passed comprehensive aid packages to assist workers, families, educators, state and local governments, first responders, small businesses, and more."
Newsweek has reached out to the Biden transition team for additional comment.