Joe Biden's Lead Over Donald Trump Dips Nationally, New Poll Shows
The national lead for former Vice President Joe Biden, the presumptive Democratic presidential nominee, over President Donald Trump ahead of the 2020 election has decreased, according to a new poll.
The poll, which was conducted by Morning Consult, surveyed 27,754 registered voters between May 4 and May 10. The poll has a margin of error of plus or minus 1 percentage point.
According to the poll, 45 percent of U.S. adults said they would vote for Biden while 42 percent identified with Trump as their preferred candidate. While Biden still holds an advantage over Trump across all those surveyed, his lead has declined from previous polls.
A poll conducted in early April by Investors Businesses Daily showed Biden with a 6 point lead over Trump, as Biden received 47 percent of votes and Trump received 41 percent. Another poll, conducted by Morning Consult/Politico in mid-April, found Biden 8 points ahead of Trump.
Biden currently leads Trump by 4.4 percent in RealClearPolitics average of a wide array of national polls.
The most recent Morning Consult poll also found a decrease in Biden's net favorability rating, which is defined as the share who view him favorably minus the share who view him unfavorably. This poll found Biden's rating decreased by 5 points, as 48 percent viewed the former vice president as unfavorable and 43 percent had a positive view.
The Morning Consult Poll also found a decline in Biden's favorability among women for the first time. The poll found that Biden's net favorability among women has decreased by 6 points since April, with 46 percent viewing him unfavorably and 44 percent viewing him favorably.
The decrease in Biden's lead and the decrease in his net favorability rating follow an increase in media coverage regarding sexual assault allegations made by Tara Reade, a former staff assistant in Biden's Senate office. Reade has accused the former vice president, who at the time was serving as a Delaware Senator, of assaulting her in 1992.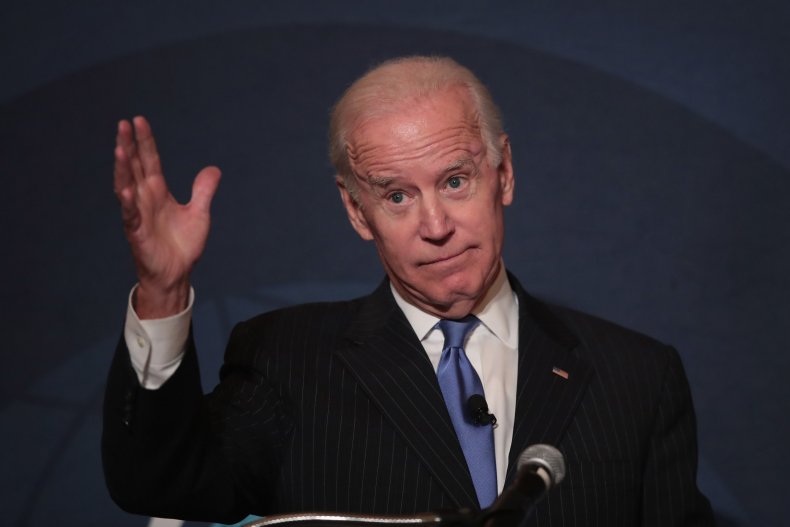 "You and I were there, Joe Biden. Please step forward and be held accountable. You should not be running on character for the president of the United States," Reade said on May 8 in an interview with former Fox News and NBC host Megyn Kelly.
Biden has repeatedly denied Reade's allegations and on Tuesday, he appeared on Good Morning America, telling host George Stephanopoulos that the allegations, "never happened."
"Well, that's their right. Look, here, I think women should be believed," Biden said when asked about Americans potentially not voting for him due to the allegations. "At the end of the day, the truth is the truth. That's what should prevail and the truth is this never happened. This never happened. That's the truth."