Joe Biden's Lofty Immigration Plan Dealt First Blow as Judge Slaps Down Deportation Ban
President Joe Biden's campaign pledge to pause deportations for at least 100 days hit a major roadblock on Tuesday after a federal judge temporarily blocked the administration's new policy from going into effect.
U.S. District Judge Drew Tipton issued a temporary restraining order against a Department of Homeland Security memo that instructed agencies to pause deportations for some undocumented immigrants. The restraining order was sought by Texas Attorney General Ken Paxton.
Hours after Biden was inaugurated on January 20, acting Homeland Security Secretary David Pekoske called for deportations to be halted, starting January 22, while "policies and practices regarding immigration enforcement are being reviewed."
"The United States faces significant operational challenges at the southwest border as it is confronting the most serious global public health crisis in a century," Pekoske wrote in the memo.
"In light of those unique circumstances," he continued, "the Department must surge resources to the border in order to ensure safe, legal and orderly processing, to rebuild fair and effective asylum procedures that respect human rights and due process, to adopt appropriate public health guidelines and protocols, and to prioritize responding to threats to national security, public safety, and border security."
The moratorium applied to any noncitizen physically in the United States before November 1, 2020. Anyone who arrived after that date or anyone deemed a threat to national security or public safety would still be subject to deportation.
Texas argued that the deportation ban would result in mass releases and that the state would consequently have to provide "millions of dollars annually" to provide health care, social, educational and other services to undocumented immigrants.
Paxton, the attorney general, also argued that the moratorium violated an agreement Texas signed with the Department of Homeland Security late in the Trump administration. That agreement required the agency to consult with Texas and other states before making any changes to "reduce, redirect, reprioritize, relax, or in any way modify immigration enforcement."
The Biden administration responded that the agreement is unenforceable because "an outgoing administration cannot contract away that power for an incoming administration."
In his decision Tuesday, Tipton wrote that the "Court finds that the threat of injury to Texas outweighs any potential harm to Defendants" and that it found the administration's arguments "unpersuasive."
Newsweek reached out to the Department of Homeland Security for comment on the judge's order. The agency said it could not comment at this time because of pending litigation.
Paxton celebrated the order in a tweet, writing: "VICTORY. Texas is the FIRST state in the nation to bring a lawsuit against the Biden Admin. AND WE WON. Within 6 days of Biden's inauguration, Texas has HALTED his illegal deportation freeze."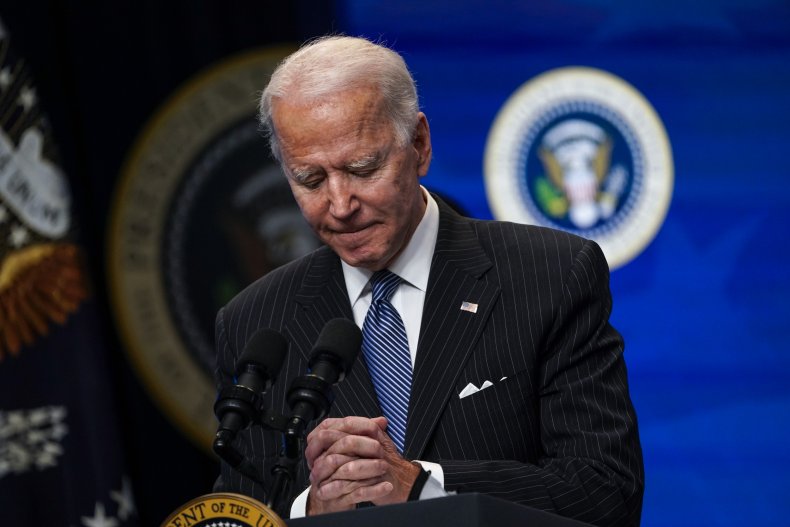 Biden has already signed several executive orders to roll back former President Donald Trump's restrictive immigration policies. The actions include undoing Trump's expansion of immigration enforcement within the U.S., halting the construction of the border wall, reversing the restrictions on U.S. entry for passport holders from seven Muslim-majority countries and extending the Deferred Action for Childhood Arrivals program.
On his first day in office, Biden also unveiled legislation that would address a pathway to citizenship for many immigrants who do not have legal status, border security technology and the root cause of migration. The proposal outlined an eight-year pathway to citizenship for nearly 11 million immigrants, one of the fastest paths of any immigration measure in recent years.