Joe Biden's #MeToo Controversy: Where the Democratic Candidates Stand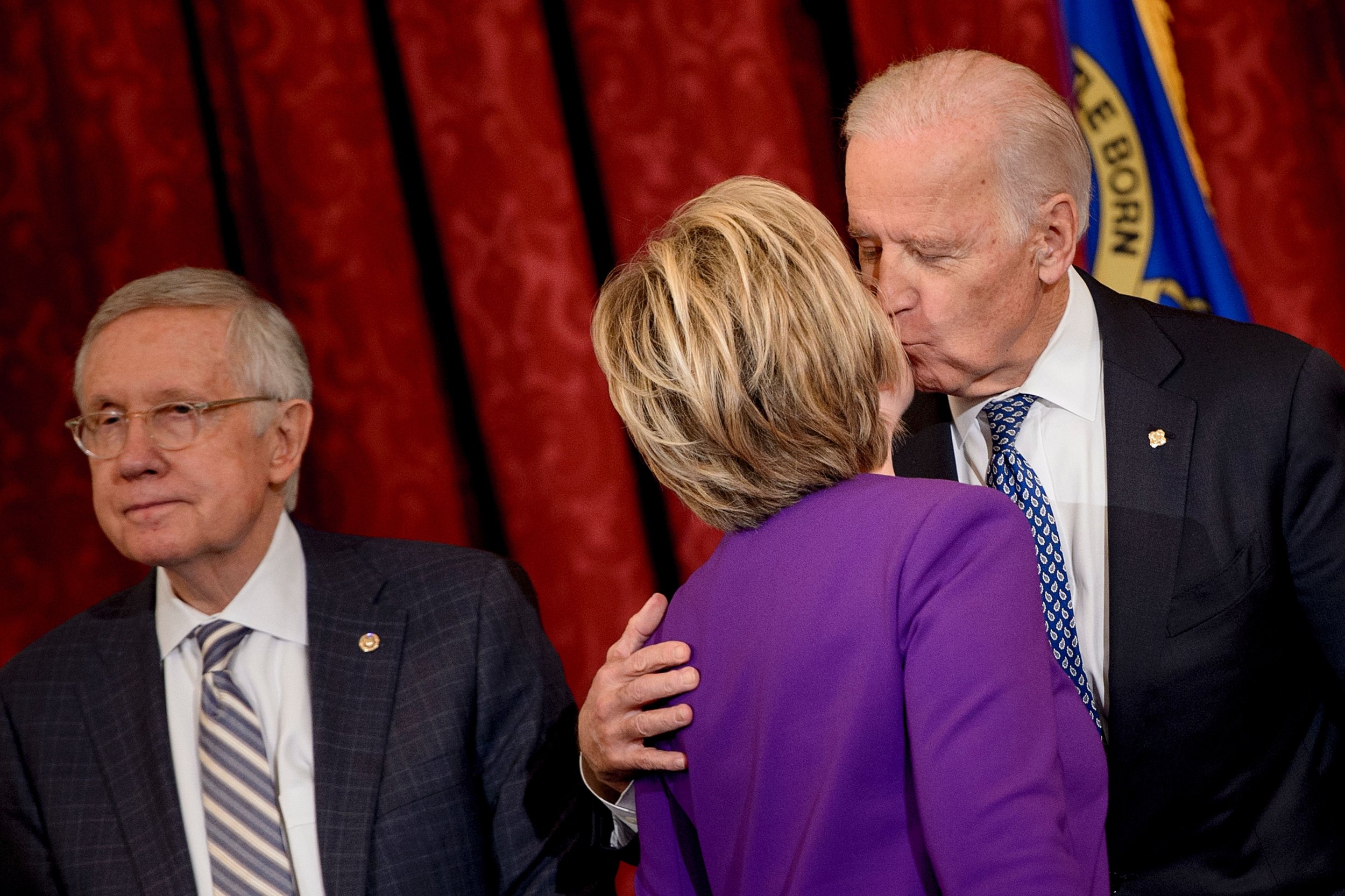 While former Joe Biden has yet to announce a formal plan to enter the 2020 presidential race, his potential campaign is already mired in controversy, with the former vice president facing allegations of past inappropriate behavior.
After former Nevada assemblywoman Lucy Flores published an article in The Cut detailing how Biden had made her uncomfortable after appearing to smell her hair and giving her a "big, slow kiss" on the back of her head during a 2014 rally, Biden defended himself, saying he didn't believe he ever "acted inappropriately."
"If it is suggested I did so, I will listen respectfully. But it was never my intention," the former vice president said.
With Biden seeking to clear his name, the spotlight has also fallen on the responses of the Democratic presidential candidates the former vice president would be up against should he throw his hat into the 2020 ring.
Many have already spoken out on Flores' account, saying they "believe" her or had no reason to doubt her alleged experience.
"I believe Lucy Flores," Massachusetts Senator Elizabeth Warren said March 30 at an event in Iowa, as she called on Biden to "give an answer."
Asked whether Biden should refrain from a 2020 bid over the allegations, Warren said, "That's for Joe Biden to decide."
Vermont Senator Bernie Sanders also weighed in over the weekend, saying, "I have no reason not to believe Lucy" in an interview on CBS's Face the Nation.
As to whether Flores' account should prevent Biden from running, Sanders agreed that it would be "a decision for the vice president to make." The senator did say, however, that he was "not sure that one incident alone disqualifies anybody," but that Flores had a point. "It is not acceptable that when a woman goes to work, or is in any kind of environment, that she feels anything less than comfortable and safe. And this is an issue the entire country has got to work on."
Minnesota Senator Amy Klobuchar said during a March 31 interview with ABC's This Week that while she had not yet read Flores' article, she had "no reason not to believe her," adding that she believed Biden would "continue to address" the issue "if he decides to get into this race."
Former Housing and Urban Development Secretary Julian Castro said on March 30 that he did "believe Lucy Flores," according to USA Today. "We need to live in a nation where people can hear her truth," he told reporters in Iowa.
Of Biden, Castro said, "He's going to decide whether he's going to run or not, and then the American people, if he does, will decide whether they support him or not."
A number of candidates said they didn't know the details of the allegation against Biden but wanted to express their firm support for those who did come forward with alleged accounts of any sexual misconduct.
"Our first responsibility is to make sure that we recognize their bravery, and that we listen to them and we believe them," Colorado Governor John Hickenlooper said on NBC's Meet the Press on March 31.
"I don't know all the details, but I think that's why we have an election," he said. However, Hickenlooper said he found reports of the allegation "very disconcerting."
John Delaney, a former House representative from Maryland, said that while he did not know the details of the claim made against Biden, he had "no reason to doubt the woman, who I think was a state representative or ran for lieutenant governor."
"Hand to God, I actually haven't read the story," he clarified, according to The Hill.
Appearing on CNN, Flores, who supported Sanders in the 2016 presidential race and attended a rally for candidate Beto O'Rourke on March 30, said that politics was the driving force behind her decision to come forward.
"I would say politics was definitely the impetus. The reason we're having these conversations about Vice President Joe Biden is because he's considering running for president," she said.
Flores said that her 2014 experience with Biden should disqualify him from the 2020 race, asserting that while she did not "claim that it rises to the level of a sexual assault or anything of that nature...What I am saying is that it's completely inappropriate, that it does not belong in any kind of a professional setting, much less in politics."