Presumptive Democratic Party presidential nominee Joe Biden has a serious problem: His compulsive plagiarism has gotten out of control.
As is clearly evident from his new policy platform, the former vice president just can't stop stealing original ideas from other politicians—a rather worrying sign for someone whose mental fitness for the pressures of the presidency has already come under serious scrutiny.
Biden's "Made in America" doctrine—which calls for increased government purchases from U.S. producers—is strikingly similar to President Trump's own America First economic platform. In fact, it's almost identical to the executive order the president signed a full year ago prioritizing the purchasing of American-made products and the hiring of American workers by government agencies.
"Biden starts with a pretty basic idea—when we spend taxpayer money, we should buy American products and support American jobs," the document reads, echoing Donald Trump's repeated calls to "buy American" products and "hire American" workers (the very ideas the president has already put into practice using his executive authority).
"He plagiarized from me, but he could never pull it off," President Trump said recently, pointing out that Biden's policies would not have nearly the same rejuvenating effect on the U.S. economy as Trump's own decisive actions. "He likes plagiarizing. ...But he said the right things because he's copying what I've done, but the difference is he can't do it."
Of course, this sort of thing is nothing new for Biden. The "unity platform" he just released—a 110-page list of policy recommendations for the Democratic Party—shamelessly appropriated entire chunks of Senator Bernie Sanders' (I-VT) "democratic-socialist" political agenda, in many cases word-for-word. Indeed, Biden even invited members of Bernie's policy team to help craft the proposals.
Last year, the Biden presidential campaign was also called out for pilfering language from various far-left special interest groups while crafting the candidate's climate and education policies.
Biden's track record of plagiarism, in fact, can be traced all the way back to his days in law school. When confronted with his academic fraud, Biden airily blew off the accusations by claiming that his cheating was not "malevolent."
The ugly tendency came back to haunt him during his 1988 presidential campaign, when he shamelessly stole turns of phrase from former Attorney General Bobby Kennedy and former Vice President Hubert Humphrey, and even appropriated the life story of British Labour Party Leader Neil Kinnock.
Biden's extensive history of plagiarism shows that neither he nor his political team have a clear, independent vision for the country. While the presumptive Democratic presidential nominee has never liked being called an empty vessel or a Trojan horse, that is precisely what his candidacy this election cycle has now become.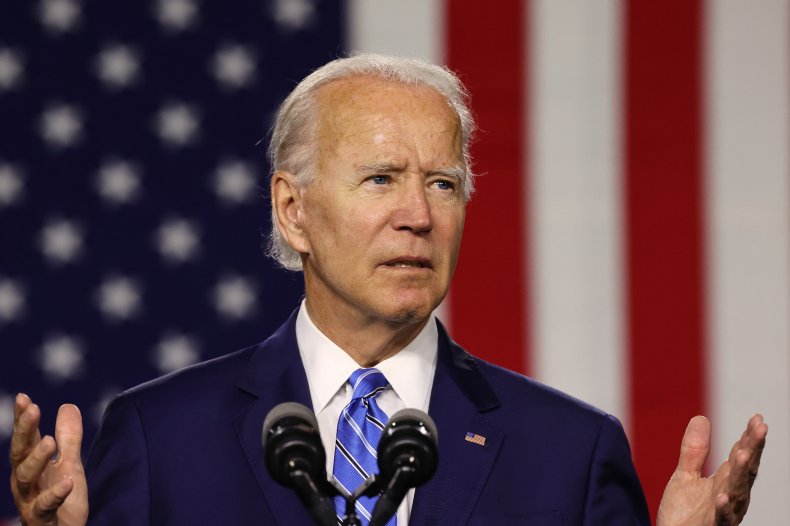 Radical politicians such as Bernie Sanders and Representative Alexandria Ocasio-Cortez (D-NY) have already taken advantage of Biden's absence of vision, pushing the presumptive Democratic nominee further left than he's ever been before. While Biden has gone to tremendous lengths to portray himself as a so-called "moderate," his current policy platform has morphed into something that even former President Barack Obama would have been reluctant to run on.
"Joe already has what is the most progressive platform of any major party nominee in history," former President Obama recently said while endorsing Biden. "[E]ven before the pandemic turned the world upside-down, it was already clear that we needed real structural change."
Pleased with the ascendancy of his own radical ideology within the Democratic Party, Sanders has effusively praised Biden since the release of the "unity platform," arguing that his new policy platform would make him "the most progressive president since FDR."
Instead of shifting toward the political center, as is typical for a presidential candidate after sewing up a party's presidential nomination, Biden has inexplicably kept tacking further and further toward the extreme Left.
Biden and his handlers appear to be obsessed with courting the support of the activists behind the "defund the police" movement, as well as the anarchists who have been rioting and looting in America's cities. That obsession undoubtedly pleases Biden's leftist advisors, such as Ocasio-Cortez and "Beto" O'Rourke, but it should frighten ordinary Americans who just want pragmatic policies that promote peace and prosperity.
Joe Biden's blatant plagiarism mattered in law school, it mattered in 1988 and it matters even more than ever now in this all-important presidential election.
"I've done some dumb things, and I'll do dumb things again," Biden said at the time, revealing the truth of his character. It's time that we believe Joe Biden, take his warnings seriously and make sure that his retirement from elected office continues uninterrupted.
Boris Epshteyn is the strategic advisor for coalitions on President Donald Trump's 2020 re-election campaign. He previously served in the White House as special assistant to the president and assistant communications director for surrogate operations.
The views expressed in this article are the writer's own.