Joe Biden's Proposed Budget Would Increase Federal Spending to Equal 25% of U.S. Economy, Most Since WWII
President Joe Biden will propose a $6 trillion budget for next year on Friday, an amount that would see federal spending rise to its highest level since World War II.
The New York Times first obtained documents about the budget request, reporting that Biden will call for total spending to rise to $8.2 trillion by 2031 with deficits topping $1.3 billion throughout the decade.
The growth would be driven by Biden's two latest proposals to update the country's infrastructure and social safety net: the American Jobs Plan and American Families Plan.
The Associated Press reported that the 2022 budget, the first of Biden's presidency, would include his $2.3 trillion infrastructure package and $1.8 trillion proposed investment in education, child care and paid family leave.
The large-scale spending proposals reportedly include $200 billion for free preschool, $109 billion for two years of free community college, $225 billion to subsidize child care, and $225 billion for a national paid family leave system.
In total, the Associated Press reported that the increase in federal spending will account for 25 percent of the entire U.S. economy.
Ahead of the budget announcement, Biden touted his economic agenda and pushed for greater spending as he delivered remarks on the economy at Cuyahoga Community College in Cleveland on Thursday.
"Now's the time to build on the foundation that we've laid, to make bold investments in our families and our communities and our nation," Biden said. "We know from history that these kinds of investments raise both the floor and the ceiling of the economy for everybody."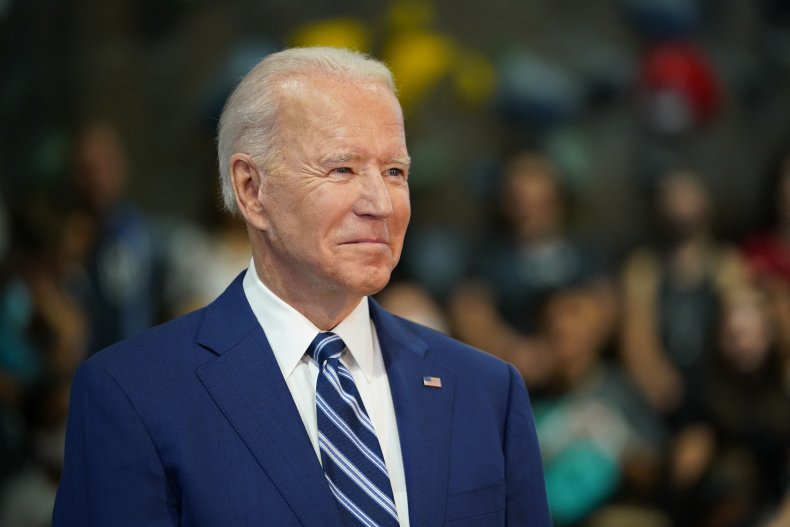 But his budget proposal is likely to raise eyebrows among Republican members of Congress, who have been voicing concerns about the national deficit since the passage of Biden's $1.9 trillion coronavirus relief package.
Senate Minority Leader Mitch McConnell already criticized the Democrats' "spending habits" on CNBC Thursday.
"So far, this administration is recommended, recommended we spend 7 trillion additional dollars this year," the Republican leader said. "That would be more than we spent in adjusted inflation dollars to win World War II. So, they have huge spending desire and as your introduction suggested a great desire to add in $3.6 trillion in additional taxes on top of it."
But Biden has argued that the spending is necessary to make the U.S. more competitive, especially against China.
"You know where we are now in the international competition? We're number nine. Nine. Meanwhile, China was number eight in their overall spending in research and development three decades ago; they're now number two," Biden said Thursday.
The president added, "We're in a race to see who wins the 21st century."
Newsweek reached out to the White House for comment on the reported budget proposal, but didn't receive a response before publication.