Joe Biden's Stimulus to Financially Vulnerable Will Provide Biggest Boost to Economy: Study
A new analysis of President Joe Biden's $1.9 trillion stimulus plan found that the $400 billion in aid allocated to financially vulnerable households provides the largest boost to Gross Domestic Product (GDP).
Brookings Institution researchers divided the package into four categories based on how likely recipients are to spend the relief: a third stimulus check of $1,400; COVID-19 containment and vaccinations, aid to state and local governments, and increased federal spending; additional $400 per week in unemployment benefits and the extension of the pandemic unemployment programs; and aid to businesses.
Aid to financially vulnerable households—the category that includes increased unemployment benefits, housing assistance, health insurance subsidies and extension of programs—is estimated to have the greatest effect on GDP, increasing it by nearly 10 cents per dollar of aid in the second quarter of this year, according to the study. The effects of the measure is expected to peak in the first quarter of 2022 at roughly 25 cents per dollar of aid.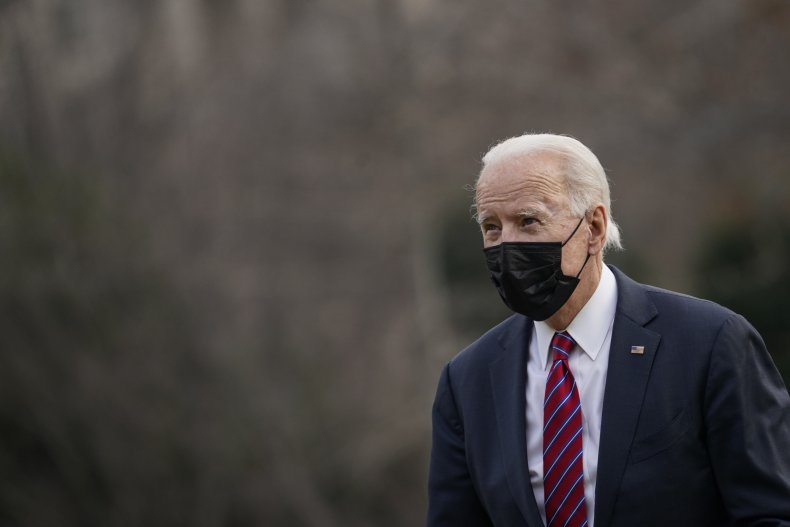 Aid to businesses—the category that includes small business loans and paid sick leave—is estimated to have the least effect on GDP.
Overall, Brookings estimates that Biden's proposed relief package will boost GDP by roughly four percent at the end of this year and two percent at the end of 2022.
Biden indicated this week that he's open to talks aimed at further targeting payments, such as changing the income thresholds required for the $1,400 direct payments, after fiscally conservative Republicans opposed the package for being too costly.
"There is a legitimate reason for people to say, 'Do you have the lines drawn the exact right way? Should it go to anybody making over X number of dollars? I'm open to negotiate those things,'" the president said on Monday.
However, Biden also noted that "time is of the essence," and said he'd prefer to pass a sprawling stimulus bill than "cherry-pick" individual proposals.
As opposition continued throughout the week, Biden indicated on Friday that Democrats may push ahead without Republican support. During a meeting with the administration's economic advisers, the president said, "the risk is not doing too much."
"You have to act now. There is no time to delay," he said. "I support passing COVID relief with support from Republicans if we can get it. But the COVID relief has to pass. No ifs, ands or buts."
Senate Majority Leader Chuck Schumer on Thursday said that the upper chamber "as early as next week will begin the process of considering a very strong Covid relief bill."
Newsweek reached out to the White House for comment.