Freshman Congressman Tries to Bring Six-pack of Beer to House Floor: 'Thought I'd Grease the Skids'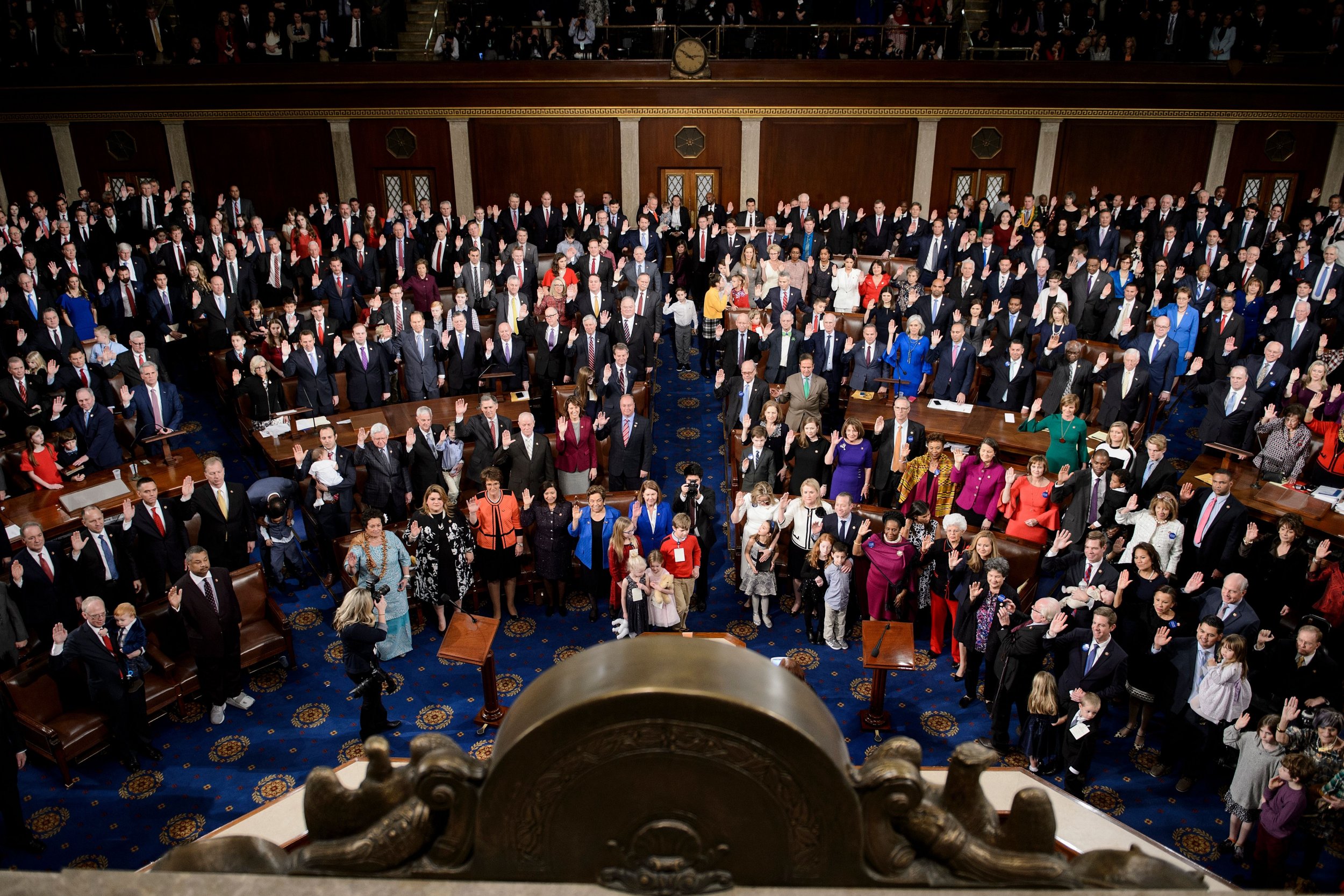 A freshman lawmaker from South Carolina tried to bring a six-pack of beer onto the House floor on Friday.
"Freshman Rep. Joe Cunningham (D-SC) just tried to take a 6-pack of beer onto the House floor and was told that's not allowed," Politico reporter Laura Barrón-López posted on Twitter. "'It's Friday too,' he said laughing as he turned around."
"Making friends when you're a freshman is hard and I thought I'd grease the skids with some Lowcountry beer. Thankfully @RepPeterDeFazio got it in the end! Can I join the beer caucus now?" Cunningham wrote on Twitter in response to the reporter's post, tagging an Oregon representative.
"As you know from his campaign, Joe has always made it a priority to highlight low-country breweries and the important role they play in regards to the local economy, tourism, etcetera. He has been talking to his colleagues about the low country's thriving craft brewery scene and wanted to give some to the head of the bipartisan beer caucus [house small brewers caucus], Rep. DeFazio," Rebecca Drago, Cunningham's communications director, told Newsweek. "Unfortunately, he had a flight to catch immediately after votes and didn't have time to bring it to DeFazio's office, so he thought he'd be efficient and bring it to the floor. Didn't work out, but happy to report that he left it in the cloakroom and DeFazio got it in the end!"
Some Twitter users laughed at the South Carolina legislator's effort; others used the move to take aim at Supreme Court Justice Brett Kavanaugh, who repeatedly discussed his affinity for beer during his confirmation hearings while defending himself over allegations that he'd sexually assaulted Christine Blasey Ford when they were teenagers at a party.
"Did they take it over to Brett?" one Twitter user asked.
Others questioned whether Cunningham was trying to appear as a regular American and earn the nickname "Six-pack Joe."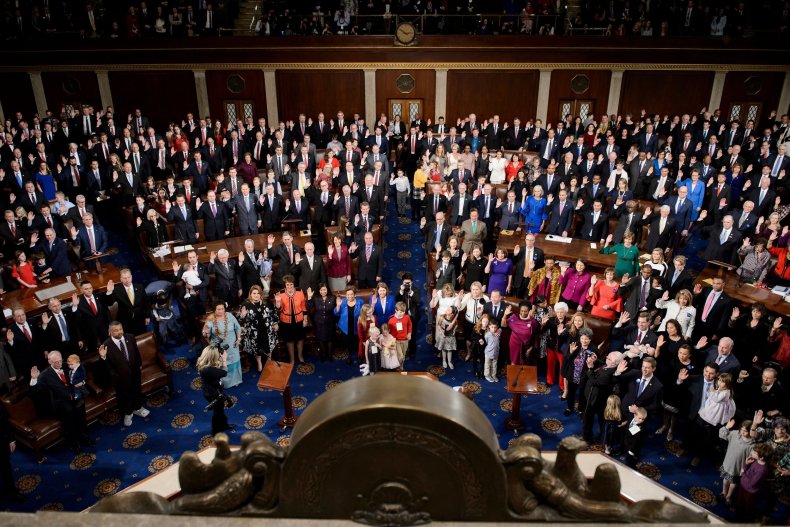 The government has been in a partial shutdown since Cunningham took office earlier this month. Still, on Tuesday the legislator introduced a bill to stop offshore oil and gas drilling for 10 years.
"Let it be known that we, the people of the low country, strongly oppose offshore drilling, and we strongly oppose seismic airgun blasting," Cunningham said at a press conference, according to The Associated Press. "I am not here just to say 'no' to offshore drilling, but 'hell no' to offshore drilling."
During his campaign, the representative heavily promoted his opposition to offshore drilling, according to The Post and Courier.
Cunningham's Republican predecessor, Mark Sanford, tried to pass similar legislation in 2017 but did not succeed.