Joe Cunningham, Democrat Who Cracked Open Beer on House Floor, Runs for Governor
Former Democratic Rep. Joe Cunningham has announced his bid to be governor of South Carolina, four months after he left the House of Representatives and cracked open a beer during his farewell speech.
The ex-congressman told The Post and Courier that he would officially announce his 2022 campaign for South Carolina on Monday, a few days after he filed the initial paperwork for his bid.
He also said he was confident he would be able to unseat Republican Gov. Henry McMaster in 2022, pointing to his surprise win in South Carolina's first congressional district in 2018.
"We flipped a gerrymandered seat that voted for Donald Trump by 13 points and it was called one of the biggest upsets in South Carolina's history," Cunningham told the Post and Courier. "I've got a history of greatly over performing the top of the ticket and that's what's going take to win statewide."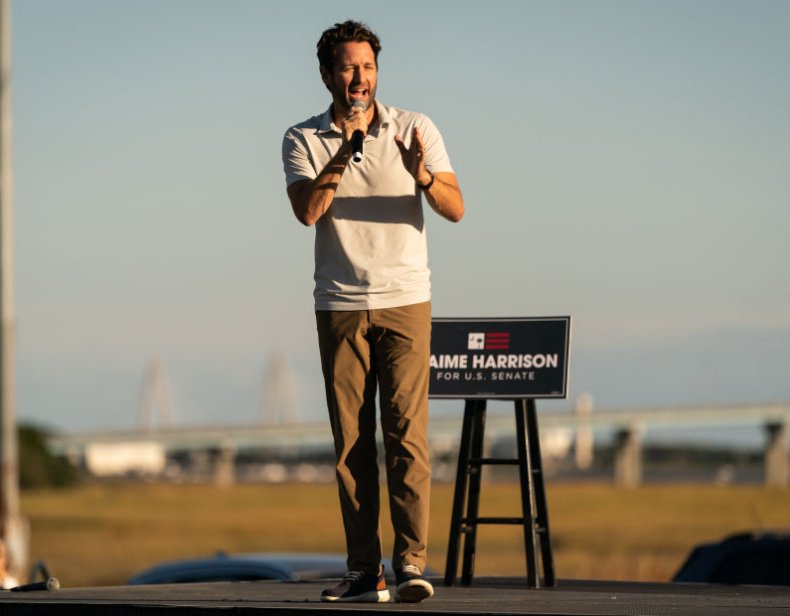 The former congressman added that he had been thinking of making a bid for South Carolina governor since November 2020, when he lost his House seat to Rep. Nancy Mace.
"I've been thinking about what kind of future I want my son and other children and grandchildren to have here in this state," Cunningham told the Post and Courier. "I love this state and I will make sure that we're living up to our God-given potential."
It was long speculated that Cunningham had plans to run for the South Carolina governor position at the midterm elections. It was reported by a number of local outlets last week that the former congressman had filed his initial paperwork, and the URL for his campaign website had been registered last year.
The Democrat has also taken several shots at the Republican incumbent since the start of the year, and appeared to set out his own platform for the state's leadership.
Posting on social media last week, Cunningham hit out at McMaster's "hostile opposition to marijuana, particularly for medical purposes," and said he was "anxious for us to get started" on the road to decriminalizing the drug.
He has also backed laws that would make it easier to access the polls amid crackdowns on voting rights in other states. "As many states pass bills making it harder to vote, SC should show we're different; we're committed to increasing every voter's access to the polls," he tweeted earlier this month.
The Post and Courier reported that more details on his 2022 campaign would be revealed this week. If Cunningham were to beat McMaster, he would become the first Democrat to take up residence in the governor's mansion since 1998.