Joe Exotic Brands Trump a 'Fool' for Not Pardoning Him, Urges Biden to Help
Tiger King star Joe Exotic has branded former President Donald Trump a "fool" for not pardoning him during his final days in the White House.
Exotic, real name Joseph Maldonado-Passage, was sentenced to 22 years in prison after a 2019 conviction for paying a hitman $3,000 to kill his nemesis, animal rights activist Carole Baskin, as well as 17 counts of animal cruelty.
After becoming a Netflix star via Tiger King last year, Exotic, who has maintained his innocence in the murder-for-hire plot, launched a campaign for Trump to pardon him before leaving office, though his efforts ultimately proved futile.
In a letter to the New York Post, Exotic, 58, has now lashed out at Trump for not granting him clemency, while also urging the real estate mogul's successor, President Joe Biden, to step in and help him as proof of his commitment to prison reform.
The zookeeper has presented statements in Tiger King 2 as evidence that he should be pardoned, as Allen Glover—who originally told investigators that Exotic had hired him to murder Baskin—said in the new episodes that he committed perjury.
Glover further stated that he and Exotic's former business associate, Jeff Lowe, had planned to decapitate the larger-than-life TV personality on his Oklahoma farm.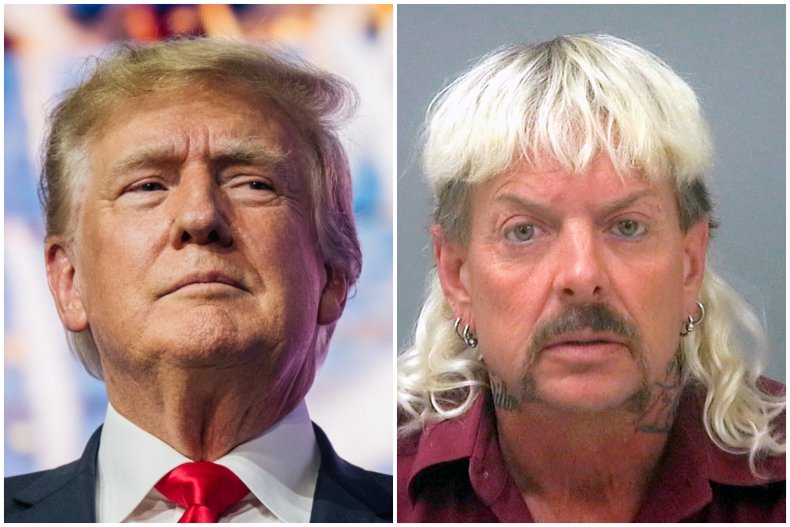 With the new claims now broadcast, Exotic wrote to the New York Post: "President Trump was a fool not to pardon me. Before the election, millions of people were hoping for it as they know I'm innocent, most of this is in TK2 [Tiger King 2] and it will be the same for President Biden, the world will know the truth [when the new season is released] and him and VP [Kamala] Harris ran on justice and prison reform."
"It would be in the interest of American Justice for President Biden to pardon me before the holidays and charge those with perjury and other suitable charges, or the injustice is really going to cost votes in 2022 as the people wonder if this could happen to them under his watch," he added in his lengthy missive.
He went on: "For 3 years they 'the Government' has kept me in isolation, blocked numbers and reporters from my phone, rejected any email that tells the truth to my attorneys, kept me from talking to the press and monitored every legal call I've had."
Exotic stated that his foe Lowe has even agreed to help his legal team, writing: "Jeff Lowe was videotaping the agents, setting this up, [rehearsing] their testimony and fabricating evidence the whole time and has turned it all over to my attorneys, 4 cellphones and 3 TB of harddrives."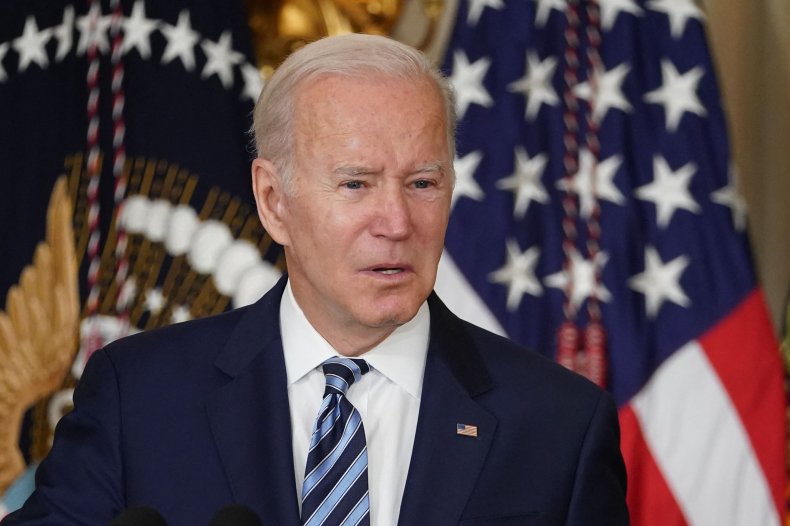 "We have sworn affidavits from Allen Glover stating he lied to the grand jury and to my jury that I done nothing," he said. "The feds and Jeff Lowe made him say I did and he under oath admitted that he and Jeff + Lauren Lowe's original plan was to kill me to get the zoo.
"And even took [my attorney] John Phillips and the producer of Netflix to Oklahoma to the zoo and showed them where he hid the murder weapon, yes the plan was to kill me and it failed so the[y] set me up to take my zoo."
Should Exotic's bid for freedom prove fruitful, he revealed in his letter that he will be taking aim at Baskin in Congress, where he hopes to testify against her bid to legally limit ownership of big cats.
"My wish is to get out and testify to Congress about the Big Cat Safety Act and what a scam it is to create a monopoly for PETA and Dan Ashe with the [Association of Zoos and Aquariums]," he stated.
Exotic was last week transferred from a Texas federal prison to a facility in North Carolina, where he will undergo treatment for prostate cancer.
In July, a federal appeals court ordered that Exotic be resentenced, as his initial sentence was deemed too harsh. He is currently awaiting resentencing.