Federal Marijuana Legalization: Why Joe Kennedy III Has Gone From Critic to Supporter of Legal Weed
Representative Joe Kennedy III wants marijuana to be legal at the federal level.
In an opinion piece for STAT, the Massachusetts congressman and great-nephew of former President John F. Kennedy, chronicled the evolution of his views on marijuana regulation and described why he now believes legalization is necessary.
"My reluctance to embrace legalization stems primarily from one place: my ongoing work with the mental health and addiction communities," he wrote. "At the same time, I've heard from others who see marijuana quite differently. The parent whose epileptic child needs marijuana to calm her seizures. The veteran whose trauma it eases. The black teen arrested for smoking a joint while his white friends did the same with impunity."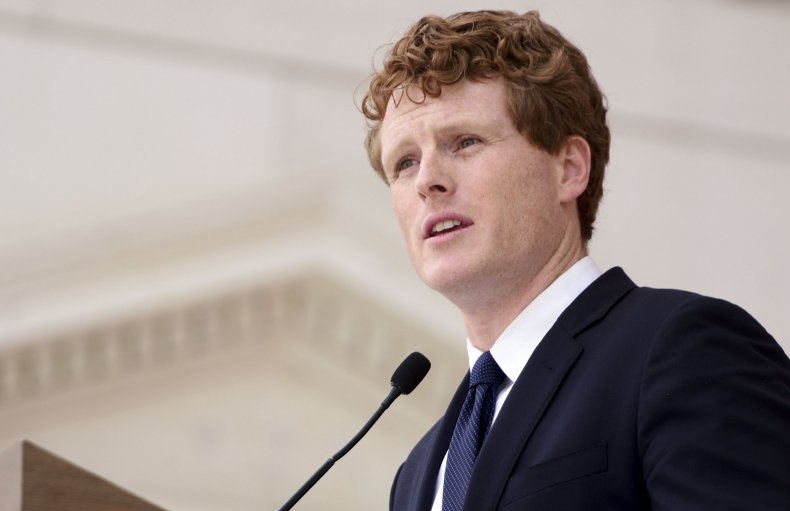 Kennedy explained that he set out on a year-long research project, speaking with advocates on both sides of the issue and concluded that the system was broken and failed to protect either the sick or addicts.
"The patchwork of inconsistent state laws compounds the dysfunction," he wrote. "Our federal government has ceded its responsibility—and authority—to thoughtfully regulate marijuana."
The only way to take back that federal authority, he said, is to remove marijuana from the Controlled Substances Act list and legalize it federally.
The problems with considering marijuana a Schedule I drug are seen throughout the U.S. criminal justice system where marijuana smokers of color are more likely to be arrested than their white counterparts, he said. They're also found in the health care system where clinical research into the drug is burdened by heavy regulation.
"Legalization would restore the federal government's ability to regulate a powerful new industry thoroughly and thoughtfully," wrote Kennedy. "It would allow us to set packaging and advertising rules, so marketing can't target kids. It would help set labeling requirements and quality standards, so consumers know exactly what they're buying."
Kennedy joins a chorus of politicians, on the left and right, calling for the legalization of marijuana. A recent Galluppoll found that two-thirds of Americans, including the majority of Republican voters, want marijuana legalized.
Marijuana is currently legal for recreational use in 10 states and the District of Columbia. Thirty-three additional states have legalized the use of medical marijuana. In October, Canada legalized recreational pot.
Kennedy was once staunchly anti-marijuana. In 2015, he opposed a bill that would allow children with seizure disorders to use non-psychoactive cannabidiol extracts without fear of prosecution from the Drug Enforcement Agency. His cousin, former Representative Patrick Kennedy also worked toward keeping marijuana criminalized. Both have received large donations from pharmaceutical companies.