Was Joe Kennedy Drooling? The Internet Obsesses Over His SOTU Speech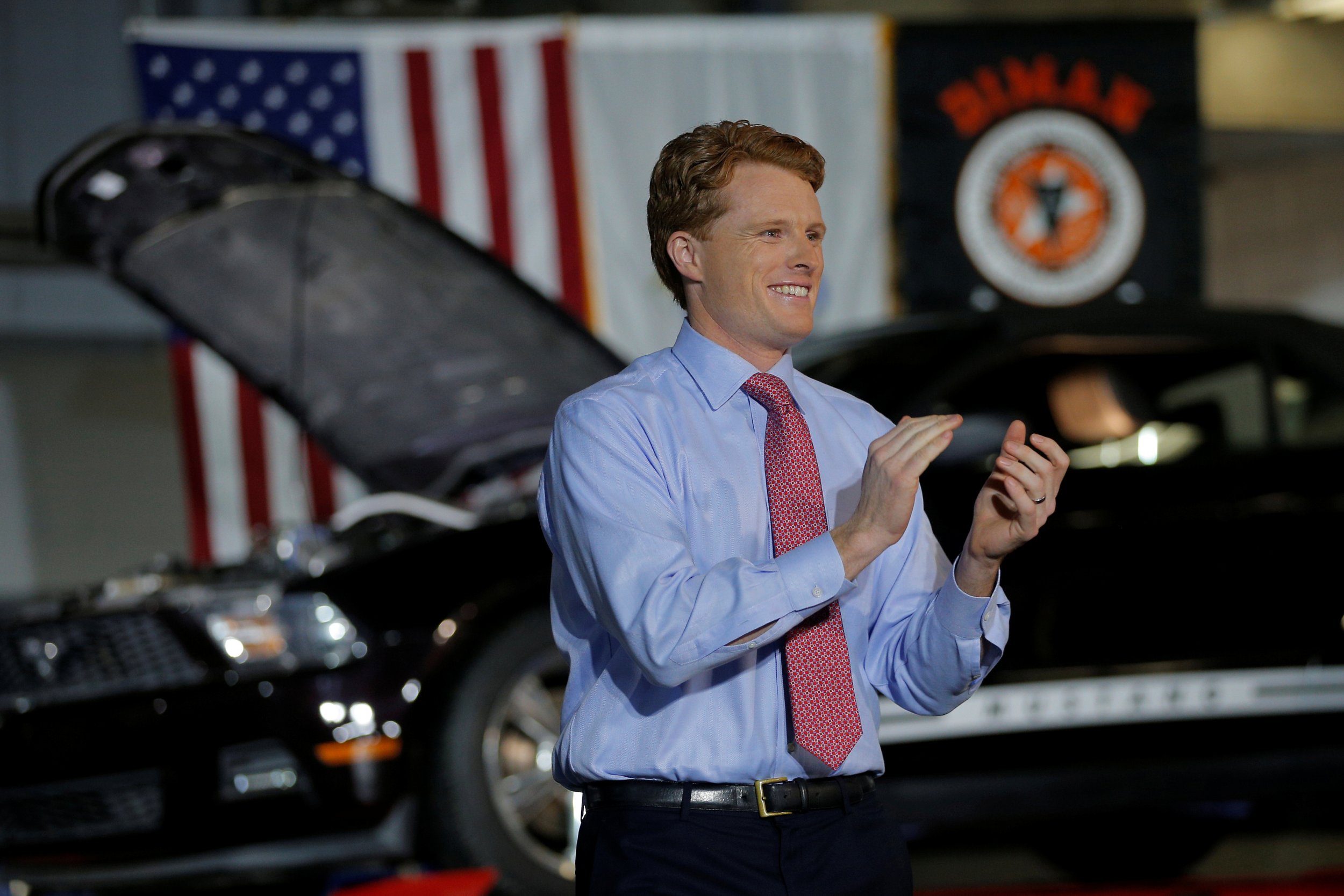 Joe Kennedy wants you to know he was not drooling.
The U.S. representative from Massachusetts and great-nephew of President John F. Kennedy gave a televised speech on Tuesday night in response to President Donald Trump's State of the Union address.
Following his remarks, the internet lit up to ask one important question: Was that drool on the corner of his mouth?
The unidentified liquid near the right side of Kennedy's lips sparked the hashtag #KennedyDrool as well as many tweets, a few of which provided up-close screen grabs of the assumed saliva.
Kennedy responded to the viral questions regarding his allegedly out-of-bounds spit.
The politician went on CNN to confirm it was a simple over-application of Chap Stick and not the spreading of his spittle. He told the network that his Chap Stick usage was "a little too much, apparently."
Kennedy also went on ABC's Good Morning America on Wednesday to outline how he plans to minimize this issue in the future and how, in just a few hours since last night's speech, he has started working to address the problem.
He said he "decided to go a little bit light on the Chap Stick this morning, which was probably a wise choice."
Twitter users drew comparisons of Kennedy's drool fiasco to Marco Rubio's infamous water break in 2013. "Marco Rubio had dry-mouth during his #SOTU response in 2013. Joe Kennedy has drool-mouth," Republican pollster Frank Luntz wrote.
Rubio gave a televised response five years ago to President Barack Obama's State of the Union speech, in which he had to pause and awkwardly grab for a gulp of water—a scene the internet also reveled in.
Kennedy's overall speech was not intended to draw focus to his mouth but instead to the Trump administration.
The Democratic politician spoke of the president without mentioning him by name.
"Bullies may land a punch," he said. "They might leave a mark. But they have never, not once, in the history of our United States managed to match the strength and spirit of a people united in defense of their future."
Kennedy also spoke briefly in Spanish. He hailed the #MeToo and Black Lives Matter movements, as well as the Women's Marches.