Joe Lieberman, Possible Donald Trump FBI Pick, Mocked Him in a '90s Stand Up Set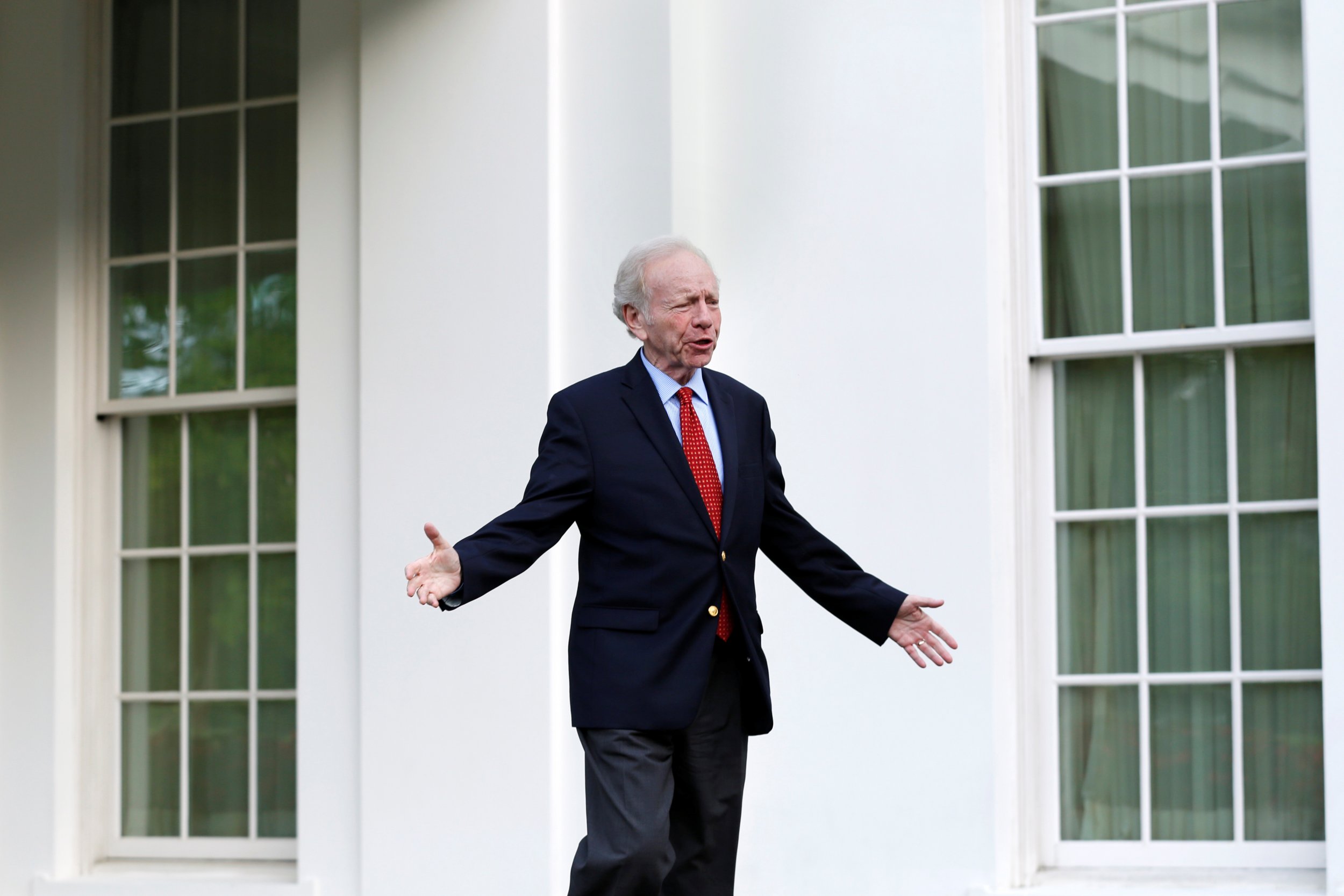 The internet never forgets—it is a ruthless monster with endless time, a photographic memory and a boundless appetite for malice. Here's what we're getting at: If you make fun of a celebrity in, say, 1999 and that guy goes on to become president in 2016 and considers you to serve as FBI director in 2017, then you can rest assured that the internet will surface a clip of you making fun of that guy who is now leader of the free world.
Former Senator Joe Lieberman found that out the hard way Friday. The good folks at C-SPAN posted an old, grainy clip of Lieberman—considered one of the leading contenders for the top FBI job—making fun of Donald Trump, who at the time was just a billionaire in the public eye. Long before he ever campaigned Trump often floated a presidential run, and, to be fair to Lieberman, most people at the time considered him fodder for jokes. So, the then-senator back in 1999 poked fun at what a Trump administration would look like by bringing up his longstanding reputation for womanizing, as well as his divorce from his first wife, Ivana, which had graced tabloid covers everywhere.
"Donald Trump—did you see over the weekend that he said if he's elected president he will become his own U.S. trade representative? And immediately after Ivana signed a contract with China to represent them, promising to obtain ownership of half of American assets?" Lieberman deadpanned to an outburst of laughter in the crowd.
"You know, The Donald is quite a ladies man and very proud of it and boasts about it," Lieberman said later in the set. "And we heard, if elected, he's going to have an all female cabinet. Now here are some early predictions of who will be in the cabinet from usually reliable sources. Secretary of energy: Carmen Electra. Secretary of defense: Xena the Warrior Princess. Secretary of Housing: Leona Helmsley—that was obvious."
He went on to list other positions, such as secretary of education (Vanna White), attorney general (Judge Judy), secretary of commerce (Kathy Lee Gifford) and secretary of health and human services (Heidi Fleiss).
Hilariously dated '90s references aside, it was not a bad set from Lieberman—the crowd ate it up. He closed his Trump bit by joking about the then-Reform Party candidate joining forces with another candidate in his party, Pat Buchanon, who had been accused of anti-Semitism.
"Think of what would happen if they got elected. They'd probably turn the White House into luxury high-rise co-ops, but it'd be very hard for any Jews to get in," Lieberman said.
Lieberman is up for the FBI director post after Trump fired the former head of the bureau, James Comey. That has opened up an entire new can of worms for the president, since the FBI is charged with investigating Trump's ties with Russia. It's doubtful Lieberman will be doing stand up about this anytime soon.