Democrat Joe Manchin Refuses to Support AR-15 Ban: 'I Don't Know Anyone Who's Committed a Crime With It'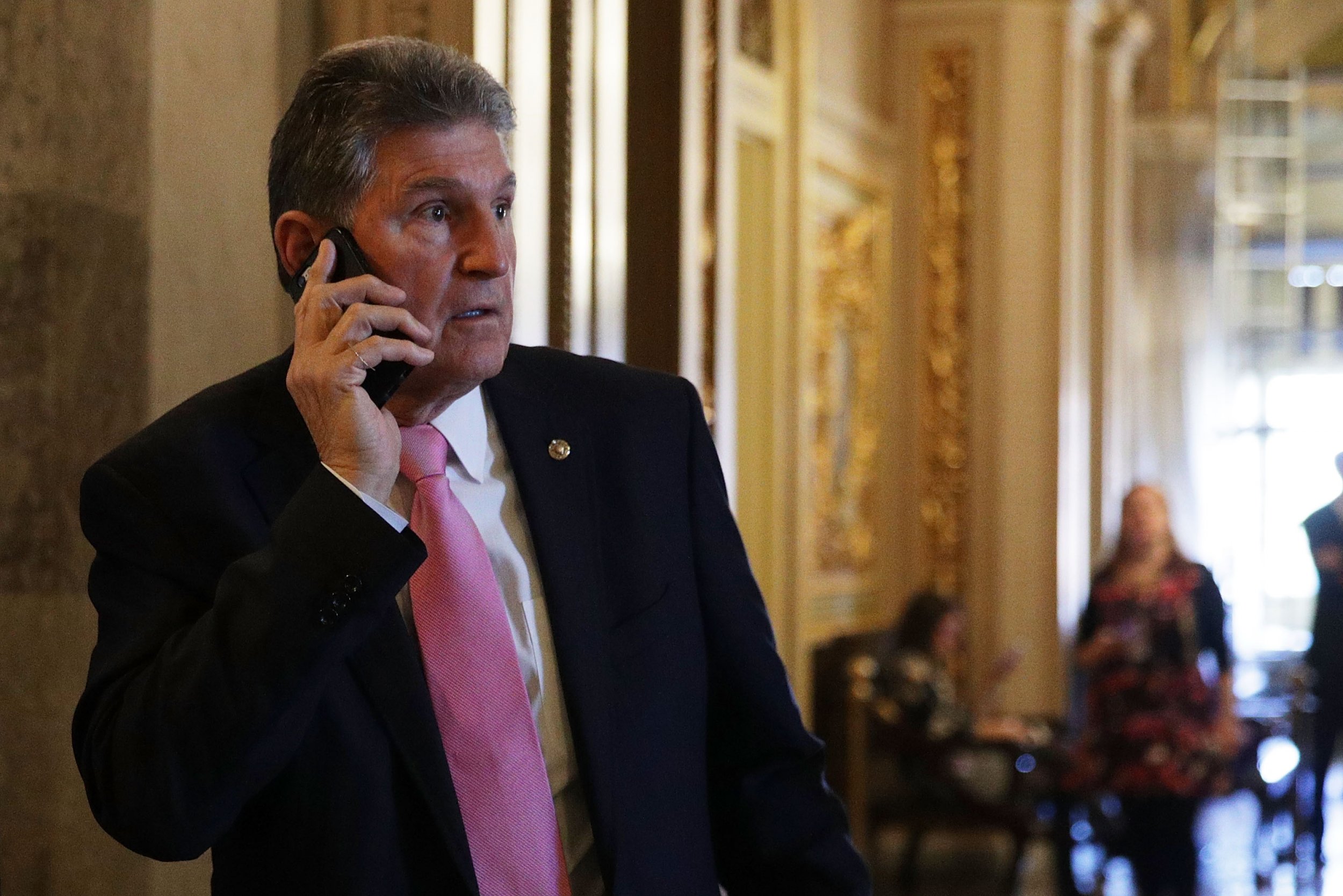 Ahead of a bipartisan meeting with President Donald Trump Wednesday to discuss school safety, Democratic Senator Joe Manchin refused to support a ban on AR-15s, stating that none of his friends who own the semi-automatic rifle have ever broken the law with it.
Manchin has long been regarded as the most conservative Democrat in the Senate. Holding office in the state of West Virginia, which went to Trump by more than 40 points in the 2016 presidential election, Manchin has complained about the Democratic Party's move to the left and flirted with retirement until as recently as last month.
And on Wednesday, he again signaled a more moderate tone than many of his colleagues in the wake of a school shooting in Parkland, Florida, last week that left 17 people dead and reignited the debate over stricter gun control measures. Earlier this week, two House Democrats introduced a bill to ban assault weapons.
Manchin was asked about banning AR-15s in the wake of Dick's Sporting Goods announcing Wednesday that they would stop selling assault-style weapons.
"I don't own an AR-15, nor do I have a need to buy one' Manchin initially responded on MSNBC's Morning Joe. "I have a lot of friends that own them and they are not committing crimes, they bought them because they could."
Manchin was then prodded further by host Willie Geist about whether he would support banning such AR-15-style weapons.
"They're sold now legally, I'm not going to weigh in on that at this point in time," he said. "I don't have a desire to buy one, I don't own one. I have a lot of friends that have sports cars, 200 mph on the speedometer, do you think they're going to go 200? But they think they can or it will if they wanted to. That is a difficult one, there is not enough votes to repeal that."
Asked once again how he would vote on a proposal to ban AR-15s, Manchin said: "I don't have any friends that own the gun right now, I don't know anyone who's committed a crime with it so I wouldn't take their gun away."
While Manchin may not have any friends who have committed a crime with it, AR-15-style weapons have been used in several of the country's worst mass shootings. Those shootings include not only the one in Parkland last week but the killing of 58 people in Las Vegas last October, the slaughter of 48 people at Pulse Nightclub in Orlando, Florida, in 2016 and at Sandy Hook Elementary School in 2012, where 27 people were killed.
While he said he didn't support banning the AR-15, Manchin did signal support for a ban on bump stocks and raising the minimum age to buy assault rifles to 21.
When he visits the White House Wednesday, Manchin is set to lay out his bipartisan bill to expand background checks, which he proposed in coordination with Republican Senator Pat Toomey.