Joe Manchin and Kyrsten Sinema Beg Senate Republicans to Back Capitol Riot Commission
Democratic Sens. Joe Manchin of West Virginia and Kyrsten Sinema of Arizona released a joint statement Tuesday imploring Senate Republicans to work with Democrats "to find a path forward on a commission to examine the events of January 6th."
The Democrat-controlled House approved a bill on May 19 to create a bipartisan commission to investigate the Jan. 6 Capitol riots. As the bill moves to the Senate, Democrats need the support of 10 Republican Senators to ensure it reaches a filibuster-proof majority.
"A bipartisan commission to investigate the events of that day has passed the House of Representatives with a bipartisan vote and is a critical step to ensuring our nation never has to endure an attack at the hands of our countrymen again," the two senators said in a joint statement. "We implore our Senate Republican colleagues to work with us to find a path forward on a commission to examine the events of January 6th."
The statement also reminded Senators how many lawmakers came out publicly in opposition to the attacks: "We could never have imagined an attack on Congress and our Capitol at the hands of our own citizens. In the hours and days following the attack, Republican and Democratic members of Congress condemned the violence and vowed to hold those responsible accountable so our Democracy will never experience an attack like this again."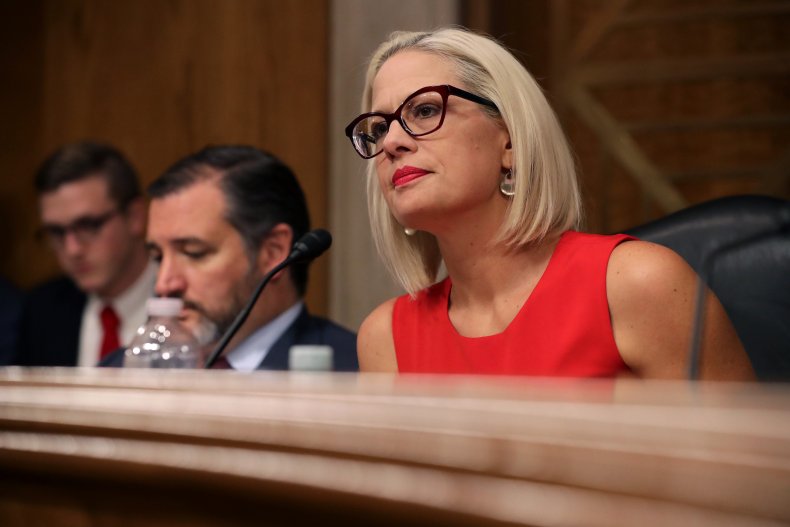 On Monday, Democratic Senate Majority Leader Charles Schumer of New York, who hopes to hold a vote on the bill "this week," said on the Senate floor, "The formation of the commission is more important now than it's ever been."
He also called out Senate Republicans, saying, "In the months since Jan. 6, Washington Republicans have tried to rewrite history and recast the attack of Jan. 6 as little more than peaceful protests that got out of hand."
Minority Leader Mitch McConnell has come out in opposition to the commission, as have more than 25 other Republican senators.
Senator Mitt Romney of Utah said Monday that he "would support" the bill in a Senate vote, becoming the first GOP senator to publicly support the measure.
Lisa Murkowski, a Republican from Alaska, soon followed on Tuesday, telling reporters, "I'm going to support it."
Maine GOP Senator Susan Collins, widely known as a centrist, says she's behind the idea for such legislation but wants to see some of the bill changed before she votes for it. "I see a need for a commission and am working to correct flaws in the House bill. I strongly support a commission," she said.
Senator Bill Cassidy, a Republican from Louisiana, said Tuesday that he agrees with Collins that changes are needed in the bill, but that he is inclined to agree with it.
If Romney, Murkowski, Collins and Cassidy all join Democrats in supporting the Jan. 6 commission bill, Democrats still need to find 6 more GOP votes for the bill to pass.
Newsweek has reached out to Senate Minority Leader Mitch McConnell for comment. This story will be updated with any response.
Correction (5/25/2021, 6:00 p.m.): The headline of this article originally misspelled Kyrsten Sinema's first name. We regret the error.