Joe Manchin Says 'Nothing Changes' on Filibuster as Democrats Scramble to Avoid Default
Senator Joe Manchin reiterated his support for the filibuster on Wednesday as Democrats work to avoid a government default for the first time in U.S. history.
Speaking to reporters outside his office, Manchin encouraged both Majority Leader Chuck Schumer and Senator Mitch McConnell to "engage" with one another and come to a solution on the debt ceiling.
"This is a democracy," Manchin said. "Democracy only works when all sides work toward the same common goal."
With an October 18 deadline looming to suspend or increase the debt ceiling before the country enters default, some Democrats see the Republican Party's obstruction on the issue as another reason to change the Senate's filibuster rule.
President Joe Biden said Tuesday he considered such a move a "real possibility."
But Manchin, who's been adamantly opposed to enacting any changes to the Senate's 60-vote threshold, is pouring cold water on the idea.
"I've been very clear where I stand on the filibuster," the West Virginia Democrat said. "I don't think I have to repeat that. Nothing changes."
Still, Manchin vowed: "We are not going to default as a country."
Schumer is set to hold a vote Wednesday for the third time on a measure that would suspend the borrowing limit into next year. Senate Republicans are once again expected to block the action.
"The majority has known for three months that show votes like this would go nowhere," McConnell said Wednesday.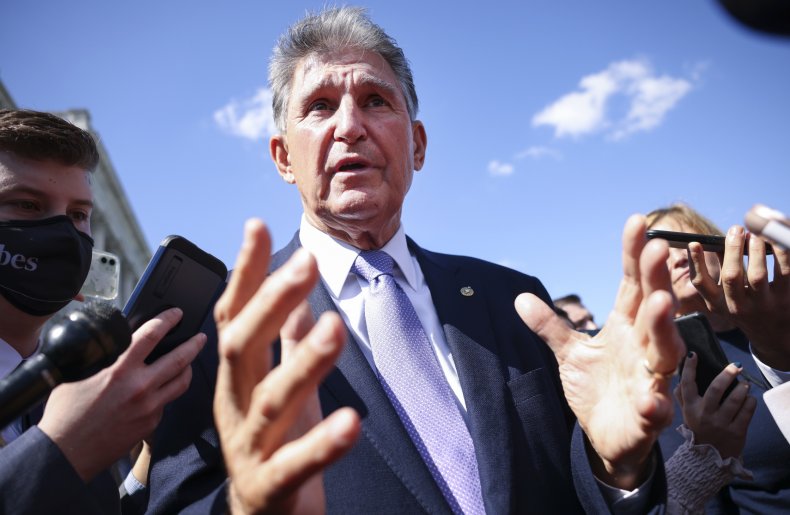 Treasury Secretary Janet Yellen told lawmakers last month that the department could only finance the operations of the federal government through mid-October if action isn't taken.
Yellen has also warned of "catastrophic" consequences if the government is unable to pay its bill. Possible scenarios include higher interest rates for everyone who borrows money and a recession.
But Democrats can't advance legislation to raise the debt ceiling without 10 Republican votes, and the GOP has repeatedly said none of its members will support the proposal.
Instead, Republicans are urging Democrats to use reconciliation to avoid default. McConnell said Wednesday there would be "potential for time agreements" if Democrats take that route.
Schumer has so far declined to use the lengthy process, which his party is also employing to pass a multi-trillion-dollar spending package implementing much of Biden's "Build Back Better" economic agenda.
"We do not have the luxury of using a drawn-out, convoluted and risky process," Schumer said Tuesday.
The majority leader asserted that Democrats can prevent default if Republicans "just get out of the damn way."
Update - 10/6/2021, 12:35 p.m. ET: This story has been updated with additional information about debt ceiling negotiations.