Is Spotify Defending Joe Rogan and Alex Jones? Read Their Explanation Following Controversial Podcast
Joe Rogan interviewed far-right conspiracy theorist Alex Jones on his popular podcast this week, prompting outrage on social media with many listeners threatening to cancel their subscriptions to Spotify, the show's host company. Though Spotify has remained mum on the subject publicly, a leaked email obtained by Buzzfeed News suggests its top brass stands by Rogan.
The music and podcast company's chief legal officer and head of global affairs, Horacio Gutierrez, emailed team managers on Oct. 28 about the episode. The letter states Spotify is "not going to ban specific individuals from being guests on other people's shows."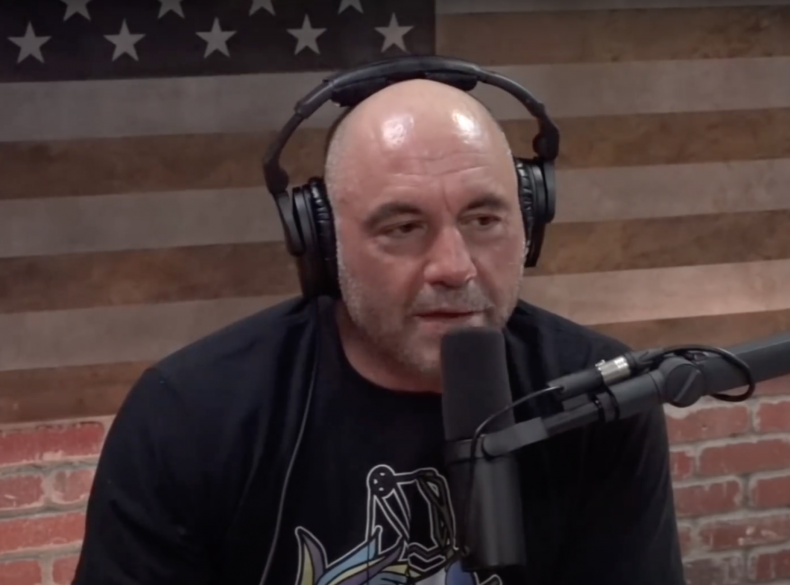 "If a team member has concerns about any piece of content on our platform, you should encourage them to report it to Trust & Safety because they are the experts on our team charged with reviewing content," Gutierrez continued in the email. "However, it's important that they aren't simply flagging a piece of content just because of something they've read online. It's all too common that things are taken out of context."
Spotify has not yet responded to a request from Newsweek for comment.
Though the email did not name Jones, it did include bullet points for management to repeat when addressing the interview. The first point was "Spotify has always been a place for creative expressions. It's important to have diverse voices and points of view on our platform."
Another point stated: "We are not going to ban specific individuals from being guests on other people's shows, as the episode/show complies with our content policies."
Gutierrez closed the email by saying "we appreciate that not all of you will agree with every piece of content on our platform. However, we do expect you to help your teams understand our role as a platform and the care we take in making decisions."
Jones, the host of InfoWars website, had his own podcast blocked from Spotify in August 2018 for violation of "hate content" policies. While Jones has been behind numerous falsehoods, one of his most controversial and outlandish claims has been that the government was behind the Sandy Hook mass shooting that left 20 children and 6 educators dead in 2012.
On Tuesday's episode of The Joe Rogan Experience, Jones denied climate science, repeated false theories about the Biden family, and spread unsubstantiated and dangerous claims about the coronavirus pandemic and vaccines in general.
Joe Rogan's podcast had a reported 190 million monthly downloads in 2019. This year, he signed a multi-year deal for $100 million with Spotify. His first episode with the company was on September 1.