Joe Rogan Answers Question 'At What Point Are We Responsible' for Deception
Standup comedian Doug Stanhope asked podcast host Joe Rogan about sharing the responsibility of spreading misinformation on their platforms.
Rogan was heavily criticized this year for allegedly spreading COVID-19 pandemic and vaccine misinformation on his podcast The Joe Rogan Experience. The idea of whether celebrities should be held accountable for spreading false information, regardless if there is an intent to mislead, has become a recurring topic in today's discourse.
On last Wednesday's episode of The Joe Rogan Experience, Stanhope brought up the subject, mentioning Infowars host Alex Jones, who is known for his conspiracy theories, some of which have turned out to be true.
"Alex Jones started in Austin; we were more popular than him and he did this cable access thing," Stanhope said. "He's just being a cartoon. He's trying to sell tickets. Then he bought his own bull****."
"Well, he's right about enough things that it's very confusing," Rogan said. "You know, Alex Jones was right about [late billionaire sex offender Jeffrey] Epstein."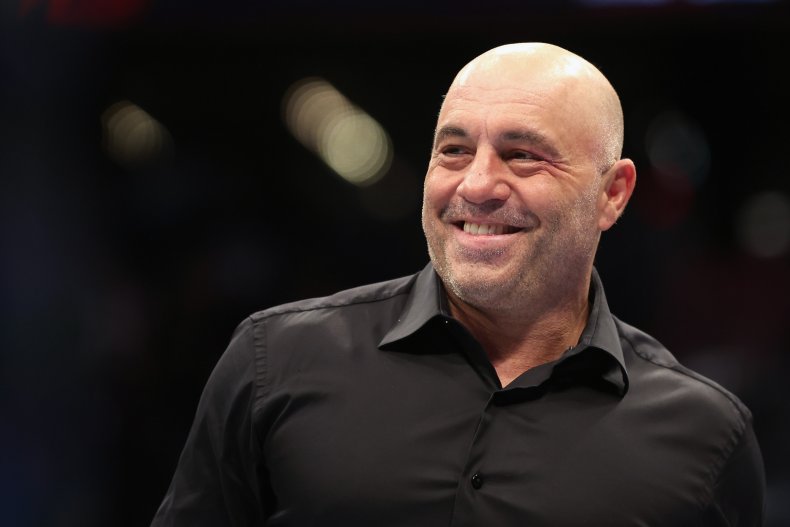 Rogan went on to explain that when Jones first told him that prominent figures, including politicians, flew to Epstein's island to allegedly have sex with underage girls, Rogan said it was the craziest thing he had ever heard at the time.
"And it turned out to be true," Rogan said. "If you hang out with Alex, you would understand, Alex has problems, he definitely had problems....But the problem with Alex is that all day long, he's investigating conspiracies and finding out how many of them are accurate."
"At what point are we responsible for misinformation?" Stanhope contended.
"That's a good question," Rogan said.
"Because people do believe in us," Stanhope added.
However, Rogan said that his and Stanhope's words come from a place of experience.
"You and I are just talking s***," Rogan clarified. "We might be right, we might not be right."
"We're talking s***. If you wanna take my word in talking s***, that's a problem," Rogan continued. "If you want to take my word, if we're just discussing some things we saw on the news like what is happening, 'What's going on with Roe v. Wade?' we don't even know. If that's the case and you want to base your worldview on that, that's not wise."
Rogan said he would encourage people not to shape their worldview on his opinion. But, he insisted he would not stop talking about an array of topics just because he isn't fully informed about them.
"If I know things, I'm going to tell you that I absolutely 100 percent know things and if I don't, I go, 'Did you hear this thing? What is this?' If you wanna say I shouldn't talk about this, because I don't have a degree in that, or I don't know, or too many people are listening," Rogan said, "That's nonsense!"
Newsweek reached out to Jones and Rogan for comment.