Joe Rogan could be set to save millions of dollars from relocating from California to Texas.
The 52-year-old confirmed he was leaving his Los Angeles home for the Lone Star State during episode 1,154 of his podcast, The Joe Rogan Experience, on July 24. "I'm outta here, I'm gonna go to Texas," Rogan told Joe De Sena, the CEO and founder of Spartan and the Death Race, during the podcast.
"I just want to go somewhere in the center of the country, somewhere it's easier to travel to both places, and somewhere where you have a little bit more freedom," he explained.
Rogan went on to explain his reasons for moving, saying that L.A. is "overcrowded" and cited the coronavirus pandemic as another factor.
"Also I think that where we live right here in Los Angeles is overcrowded. And I think, most of the time that's not a problem," he continued. "But I think it's exposing the fact that it's a real issue, when you look at the number of people that uh, are catching COVID because of this overpopulation issue."
"When you look at the traffic, when you look at the economic despair, when you look at the homelessness problem that's accelerated radically over the last six, seven, ten years, I think there are too many people here."
But the move seems likely to be a huge financial boon for Rogan as well. In May, the comedian landed an exclusive $100m deal with Spotify that will see his podcast, The Joe Rogan Experience, removed from all other platforms and only be available on the audio streaming service. Seeing as its one of the world's most popular podcasts, this is a pretty big deal.
The multi-year deal will see his entire library, dating back 11 years, appear on the platform from September 1, according to the Wall Street Journal.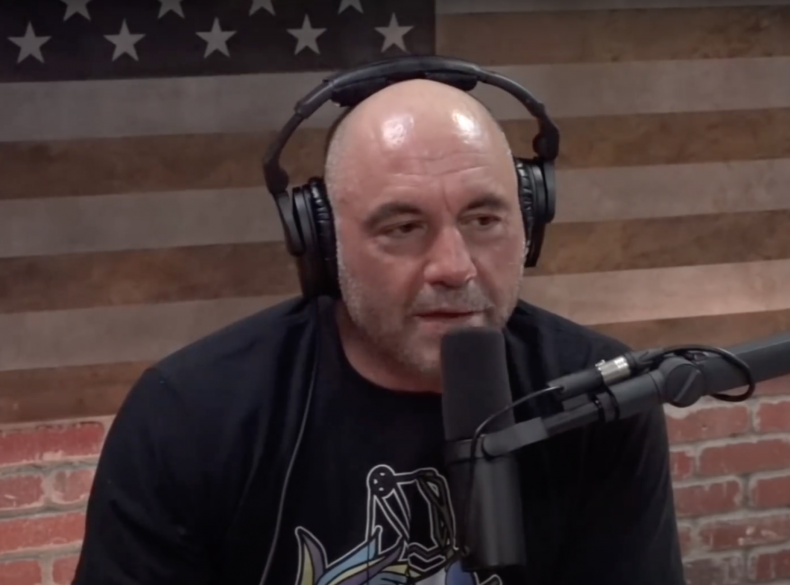 Rogan's new $100m Spotify deal would be subject to a 13.3 percent income tax in California—but Texas is one of the seven U.S. states that forgo individual income taxes. This means that Rogan's relocation could see him save $13 million in tax breaks.
Rogan didn't mention taxes as a reason for moving in his interview with De Sena but you can certainly imagine it would be an incentive for someone in his tax bracket. Newsweek has reached out to Rogan for comment.
However, this isn't the first time Rogan has mentioned his desire to move to Texas.
Back in May, before the Spotify deal was officially announced, he suggested he could move from California to Texas, in part due to coronavirus restrictions in the Golden State and the "ridiculous" taxes.
"I might move to Texas... if California continues to be this restrictive I don't know if this is a good place to live. First of all, it's extremely expensive. The taxes are ridiculous," Rogan said, speaking in a segment which aired May 13. "And if they really say that we can't do stand up until 2022, or some s*** like that, I might jet. I'm not kidding. This is silly. I don't need to be here."
Speaking about his move to Spotify, Rogan said via Instagram that his podcast will be the "exact same show."
"It will remain FREE, and it will be the exact same show," he wrote. "It's just a licensing deal, so Spotify won't have any creative control over the show. They want me to just continue doing it the way I'm doing it right now."
Correction: The headline of this article incorrectly stated the amount in tax breaks Rogan could save from residing in Texas. Newsweek regrets the error.