Joe Rogan 'Will Never Say Bad Thing About' Dana White Despite Wife Slap
Joe Rogan has spoken out about his friend, Ultimate Fighting Championship boss Dana White, following the controversy surrounding a video of White slapping his wife at a private party.
Rogan, who has fought under White in UFC and is now the host of popular podcast The Joe Rogan Experience was discussing cronyism with Krystal Ball and Saagar Enjeti, who host YouTube show and podcast Breaking Points.
He used his friendship with White as an example of cronyism and said that he wouldn't "say a bad word about him" despite the UFC president being strongly criticized for raising his hands to his wife, Anne.
In the footage shared to Twitter, White can be seen slapping his wife at a New Year's Eve party in Mexico and repeatedly trying to hit her as the pair get into a physical altercation.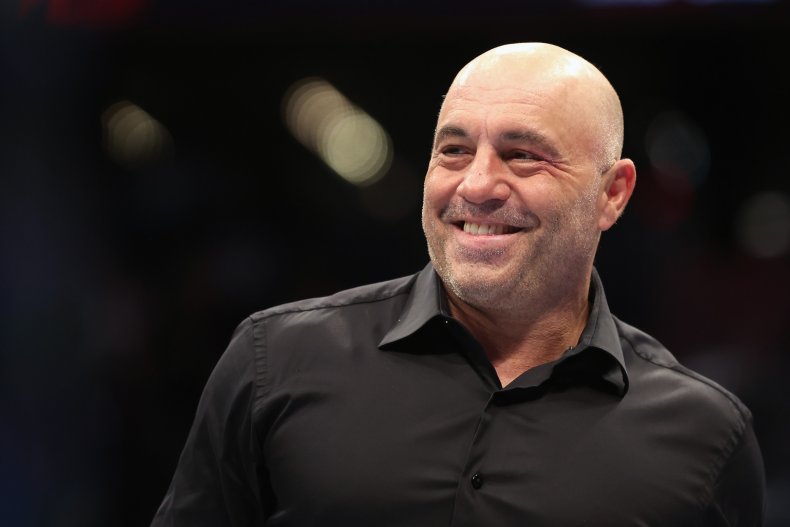 The video was posted to the Spinning Backfist Twitter account and quickly went viral.
The couple's fight in the VIP section of El Squid Roe in Cabo San Lucas was first shown by TMZ before later being shared on social media.
In the video, White is seen leaning into Anne to tell her something and she slaps him. The UFC boss then slaps her back twice as she tries to defend herself and the pair are quickly separated by those around them.
Despite calls for White to step down from his role with UFC Rogan won't have a bad word said about him.
Speaking on his podcast, Rogan said: "That's why cronyism works, they weasel their way in. I will give you examples of it in my own life.
"If anybody ever comes to me with any kind of criticism of Dana White, I'm like 'you're going to the wrong guy.'
"That guy's my brother, I'll never say a bad thing about him."
Rogan continued: "If I didn't know him and he was some a****** who lived in some other country, I would probably talk s*** about him like I talk s*** about anybody.
"I love that guy to death and won't say a bad word about him.
"So, if you are coming to me for objective journalism about one of my friends, you've got the wrong person.
"I won't lie but I won't ever say anything negative about my friends."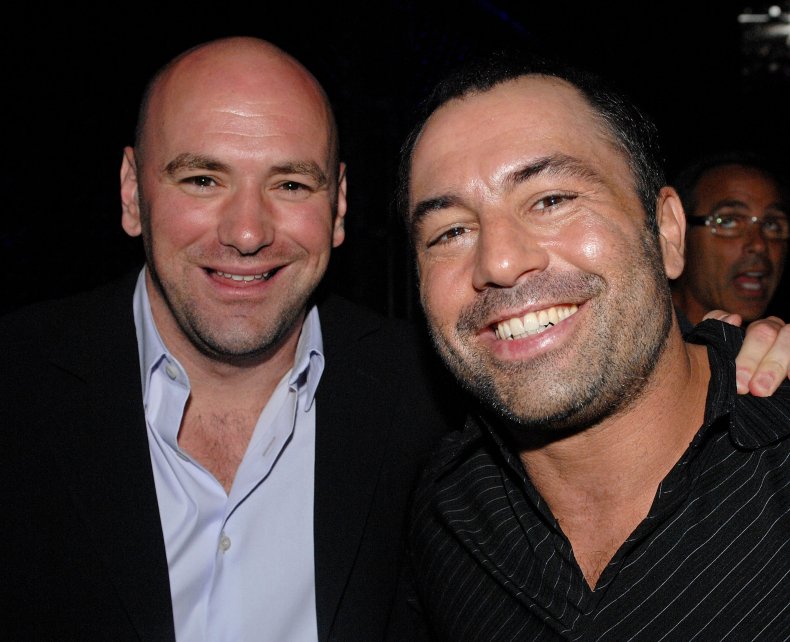 After the video of his altercation with his wife was shared widely across social media, White quickly responded, telling TMZ: "My wife and I were out for New Year's Eve, and, unfortunately, that's what happened.
"I'm one of the guys, you've heard me say for years, there's never, ever an excuse for a guy to put his hands on a woman. And, now here I am on TMZ talking about it."
"My wife and I have been married for almost 30 years," White said. "We've known each other since we were 12 years old. We've obviously been through some s*** together. We've got three kids, and this is one of those situations that's horrible.
"I'm embarrassed, but it's also one of those situations where right now we're more concerned about our kids.
"We've shown the kids the video, and we're more focused on our family right now."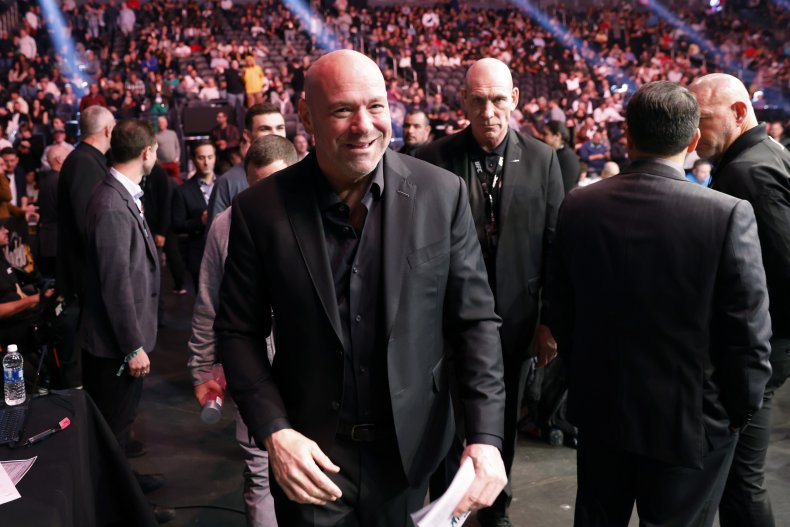 White added that he and his wife had been drinking but that was "no excuse."
"People are going to have opinions on this, and most of the people's opinions will be right—especially in my case," he said. "You don't put your hands on a woman, ever. My wife and I obviously love each other…This is just one of those unfortunate situations."
"There was definitely a lot of alcohol involved, but that's no excuse.
"I literally am making no excuses for this thing at all. It's never happened before. It's the first time it's ever happened. People are gonna say what they're gonna say. It is what it is, and whatever people do say, it's deserved. I deserve it."
Do you have a tip on a sports story that Newsweek should be covering? Do you have a question about the NFL? Let us know via entertainment@newsweek.com.