Guitar Wizard Joe Satriani On Teaching Steve Vai, Drinking With Sammy Hagar And His Latest G3 Tour
In 1987, when indie label Relativity Records released rock virtuoso Joe Satriani's second full-length album, Surfing With the Alien, electric-guitar-instrumental history was made. "I was completely outside of any trend at the time, so they knew they would be taking a big risk," he says.
The risk was worth it, and despite remaining well beyond pop trends, the mind-blowing musician—the biggest-selling instrumental rock guitarist of all time—has attracted scores of fans. Over the years, this "guitarist's guitarist" has sold more than 10 million albums worldwide and earned 15 Grammy nominations. In January, Satriani released his 16th studio album, What Happens Next, a stripped-down departure from his prog-heavy work of the past. It entered Billboard's Hard Rock Album chart at No. 2 and its Top Rock Albums chart at No. 4, his highest chart positions ever.
Satch spoke to Newsweek while on tour with the latest incarnation of his G3 project (founded in 1996), featuring himself with fellow guitar aces John Petrucci of Dream Theater and Phil Collen of Def Leppard.
When did you know that you wanted to be a guitarist?
I was a Hendrix fan and a fan of the music my older sisters were listening to. So there I am just turning 14, in 1970, and my hero Jimi Hendrix dies. That afternoon I'm all suited up, ready to walk out onto the football field at Carle Place High School [on New York's Long Island], and I realized at that very moment that this is not me. I am going to become a guitar player. I'm going to devote my life to the guitar.
In very dramatic fashion, I quit the team right then and there. I walked into the coach's office and told him what I was doing. He looked at me and probably thought, This guy's not going to be a football player anyway.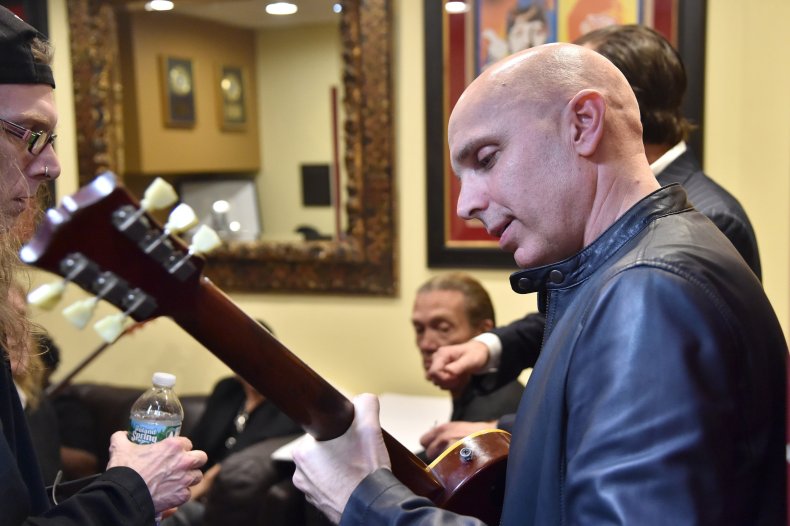 You started giving guitar lessons in high school, and one of your first students was Steve Vai. Later you taught Charlie Hunter, Metallica's Kirk Hammett, Primus's Larry LaLonde and Testament's Alex Skolnick and others. Do you still teach?
When I moved to Berkeley, California, I was teaching at a music store across the street from my apartment. I stopped being a teacher in January of '87. I think the last lesson I gave was to Kirk.
It's always an interesting moment when a student progresses to the point where you realize that you're equals. But the goal is to get to the point where the student is going to surpass the teacher somehow. Otherwise, it's sort of like a bad reflection on you, right? I remember, I'm looking at someone like Charlie Hunter, who I knew as a little kid, and he plays something and I think, Oh my God, this guy is a genius.
I saw that happen with Steve Vai too, when I was still in high school. I realized, He has more talent in his fingertips than I do, and I'd better not screw it up. Steve and I grew up together. We wound up causing trouble in the same high school hallways.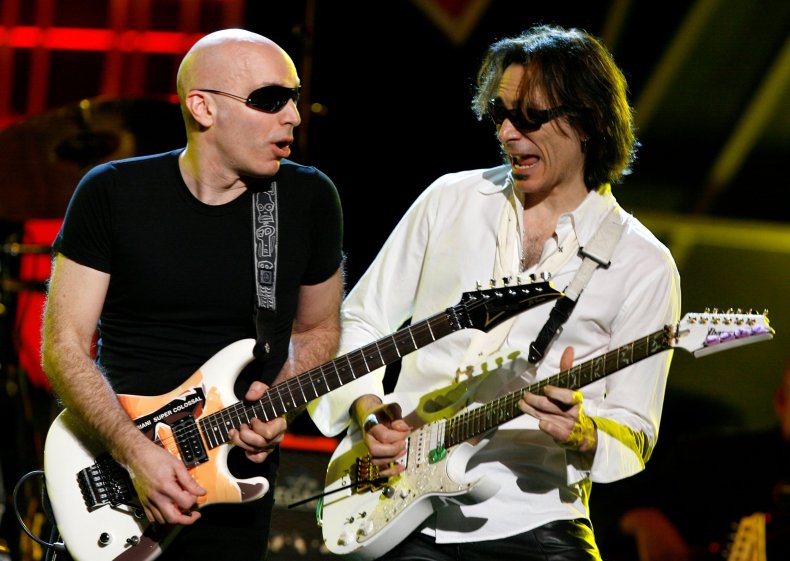 You marked Surfing With the Alien's 30th anniversary and the release of your 2015 album, Shockwave Supernova, with a tour, which is featured in the film Beyond the Supernova. The documentary's premiere was at the Mill Valley Film Festival in October, right after catastrophic wildfires hit California's wine country.
The festival was held the week of the fires, which was very brave. When we had our debut, there was the smell of smoke in the air, but everybody knew we had to move forward.
Your son ZZ directed the film. How was that?
My intention was to have him film background footage for what was going to be a concert DVD. After I started seeing what ZZ was capturing, I thought, He's obviously seeing something nobody else is—a truthful look at his father working. He'd been out on tour with us since he was a child, so he had a unique perspective. I was going through this artistic catharsis, trying to strip everything down to a more authentic artistic version of myself. I wanted to concentrate more on rock and soul.
The new record features ex-Deep Purple bassist and singer Glenn Hughes and Red Hot Chili Peppers drummer Chad Smith, whom you've performed with, in the supergroup Chickenfoot, since 2008.
I've made quite a few records with Chad. I'd never actually recorded with Glenn, but we had met a few times and shared the stage once. Glenn is one the greatest rock singers around, but I always thought he was an amazing bass player too.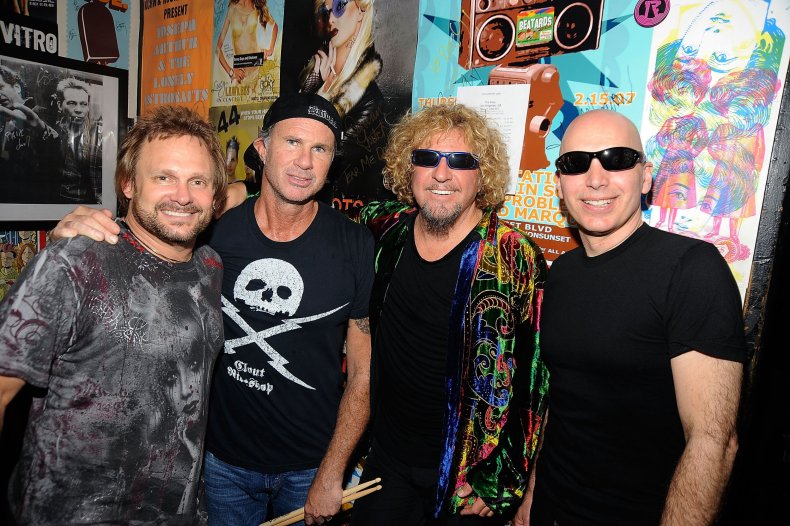 I saw an episode of Rock & Roll Road Trip With Sammy Hagar that featured you and Chad.
When you hang out with Sammy, you wind up in his films, drinking rum and tequila. [Hagar had a 20 percent stake in Cabo Wabo Tequila, which he recently sold to Italy's Gruppo Campari for $11 million.] We participated in the Acoustic-4-a-Cure concert held at the Fillmore in San Francisco in 2017, which Metallica's James Hetfield and Sammy organized.