Joe Scarborough Asked Trump 'Can You Read?' and There Was 'Awkward Silence'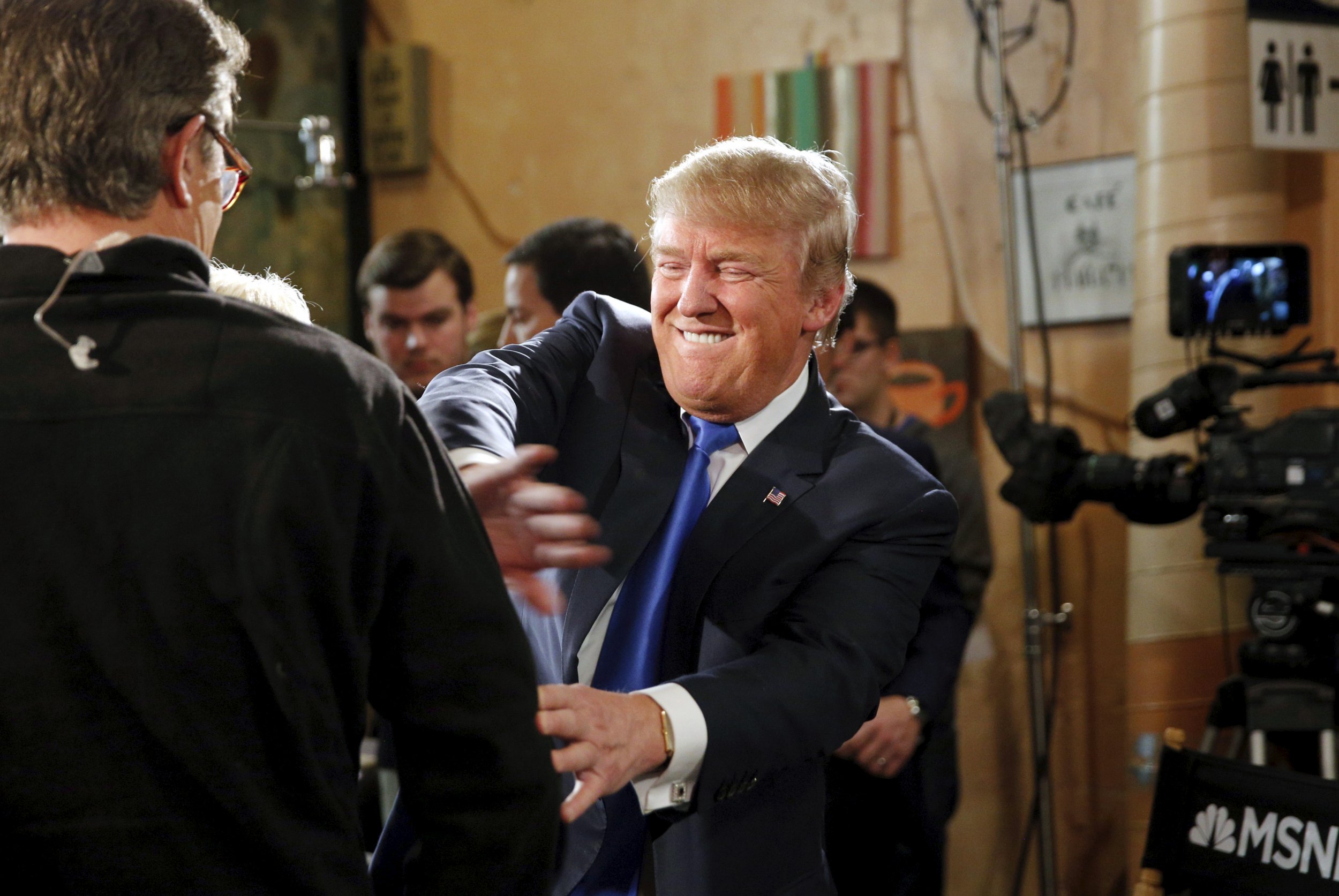 Updated | MSNBC's Morning Joe co-host Joe Scarborough said President Donald Trump was momentarily speechless after he once asked him, "Can you read?" There was "awkward silence," Scarborough wrote in an op-ed published Thursday in The Washington Post.
Scarborough said the exchange occurred in a "tense meeting" he and his co-host Mika Brzezinski had with Trump after a debate in September 2015. "'I'm serious, Donald. Do you read?' I continued. 'If someone wrote you a one-page paper on a policy, could you read it?'" Scarborough recounted of his follow-up.
Trump was "taken aback" and quietly replied that "he could while holding up a Bible given to him by his mother," Scarborough wrote. "He then joked that he read it all the time."
A Trump critic, Scarborough resurrected the more than two-year-old conversation in light of Michael Wolff's book Fire and Fury: Inside the Trump White House, which has brought into question Trump's ability to focus on the written word. "Trump didn't read. He didn't really even skim," Wolff wrote in the book published this week. "If it was print, it might as well not exist. Some believed that for all practical purposes he was no more than semiliterate. Others concluded that he didn't read because he didn't have to … He was postliterate — total television."
Trump admitted to the Post in July 2016 that he doesn't read often and makes the right decisions "with very little knowledge other than the knowledge I had." The president's apparent reluctance to read got in the way of aides pitching policy to him, according to Wolff.
The president is no fan of Wolff's book, which went viral this week for its insider details about the reported infighting at the Trump White House. On Wednesday, Trump attacked his former White House chief strategist Steve Bannon after Bannon was quoted in the book as calling a June 2016 meeting between members of the Trump 2016 campaign and Russian officials at Trump Tower "treasonous." Trump's lawyer sent a cease-and-desist letter to Wolff and the publisher on Thursday.
Scarborough on his show in late November claimed that people close to Trump during the campaign told him he had "early stages of dementia" and cited a New York Daily News story that said Trump is mentally unfit. The television host was responding to a tweet in which Trump rejoiced over NBC firing Matt Lauer for inappropriate sexual behavior, with the added jab, "Will they terminate low ratings Joe Scarborough based on the 'unsolved mystery' that took place in Florida years ago? Investigate!"
Trump referred to a conspiracy theory that Scarborough, who was a Republican congressman in Florida, was involved in the death of an intern in his district office. An autopsy report indicated that the intern had heart problems and hit her head on her desk, with no signs of foul play.
Scarborough continued his attack on Trump's mental capacities Friday, claiming that the issue was the major takeaway from Wolff's book rather than the disintegration of the President's relationship with Bannon.
"Those trying to make this book about a Trump v. Bannon fight are missing the bigger truth again revealed: Donald Trump is unfit mentally and temperamentally to lead America," Scarborough tweeted.
This story has been updated to include fresh comments from Joe Scarborough.