Joe Scarborough Attacks Ivanka Trump Pipe Bomb Tweet: 'Do You Strongly Condemn Your Father?'
MSNBC's Morning Joe co-host Joe Scarborough mocked first daughter Ivanka Trump's tweet Wednesday condemning the bomb threats on former President Barack Obama, Hillary Clinton and CNN, in light of President Donald Trump's frequent verbal onslaughts against them.
Scarborough quoted the first daughter's tweet stating, "I strongly condemn the attempted acts of violence against President Obama, the Clinton family, @CNN & others. There is no excuse—America is better than this. Gratitude to the @SecretService and law enforcement for all they do to keep this nation safe."
The host, who regularly criticizes the president, asked Ivanka Trump if she would denounce her father for what he's said about the television network and the two Democrats.
"Do you strongly condemn your father using the presidential bully pulpit and years of campaign rallies to constantly stir up hatred against CNN, Hillary Clinton and Barack Obama?" Scarborough commented.
Newsweek subscription offers >
As of Wednesday afternoon, the first daughter and senior White House adviser had not replied to Scarborough.
Newsweek subscription offers >
The co-host also drew a comparison between the president's condemnation of the pipe bombs and Saudi Crown Prince Mohammed bin Salman, calling the killing of Saudi journalist Jamal Khashoggi "heinous."
Prince Mohammed has been accused of the death of Khashoggi, who entered the Saudi consulate in Turkey early this month and was reportedly dismembered and murdered by Saudi operatives. But the Saudi kingdom has said an investigation found that Khashoggi died during a fistfight, and denied involvement in his disappearance.
"News Update: Saudi Prince MBS calls murder of Washington Post columnist 'heinous,'" Scarborough tweeted. "In other news, Donald Trump calls bomb plots against Democrats 'egregious' and calls for unity."
The president in his remarks on the bomb scares said, "This egregious conduct is abhorrent to everything we hold dear." He added that "we have to unify. We have to come together. Acts or threats of political violence of any kind have no place in the United States of America."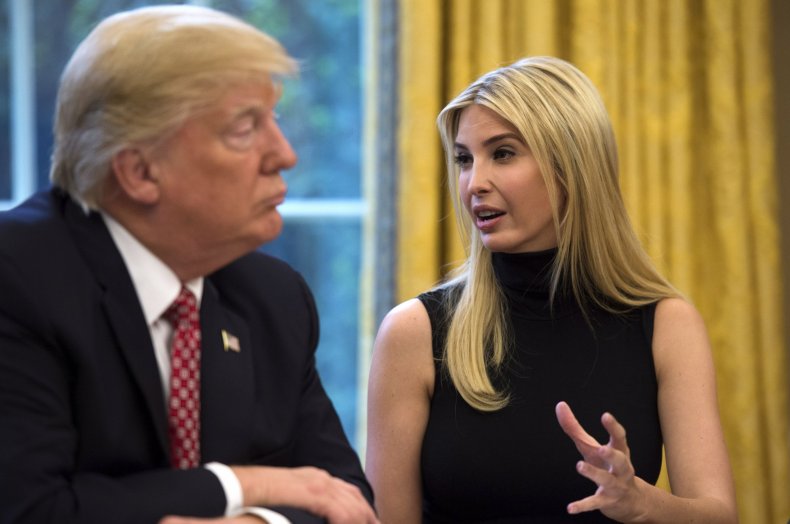 Earlier on Wednesday, Scarborough tied Trump's rhetoric of "unrelenting hatred" to the bomb scares and Khashoggi's death.
"The unrelenting hatred churned up by Donald Trump for the two years following 2016 is dangerous. A Washington Post columnist is dead and progressive icons are targets of bombs," Scarborough tweeted.
The president before his remarks on Wednesdaytweeted, "I agree wholeheartedly!" with Vice President Mike Pence's tweet stating officials condemn the attacks on Obama, the Clintons, CNN and others, and that the actions were "cowardly," "despicable," and "have no place in this Country."
Joe Scarborough Attacks Ivanka Trump Pipe Bomb Tweet: 'Do You Strongly Condemn Your Father?' | U.S.