Joe Scarborough Murder Conspiracy Theory Explained—Why Trump is Calling For an Investigation
President Donald Trump has repeatedly called for an investigation into an unfounded conspiracy theory about MSNBC host Joe Scarborough and the death of a former employee.
Trump has tweeted several times in recent weeks about the baseless theory that Scarborough was involved in the 2001 death of Lori Klausutis, who worked for him when he was a U.S. representative from Florida.
"A blow to her head? Body found under his desk? Left Congress suddenly? Big topic of discussion in Florida...and he's a Nut Job (with bad ratings). Keep digging, use forensic geniuses!" Trump wrote on Twitter on Saturday.
He added: "A lot of interest in this story about Psycho Joe Scarborough. So a young marathon runner just happened to faint in his office, hit her head on his desk, & die? I would think there is a lot more to this story than that? An affair? What about the so-called investigator?"
Klausutis was 28 when she died in July 2001 in Scarborough's Florida office, where she worked as a constituent services coordinator.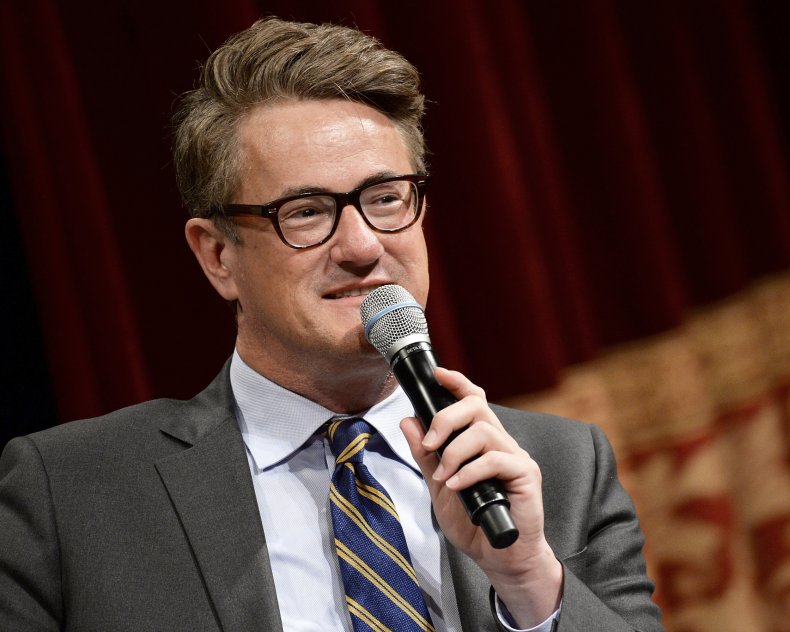 An autopsy found she had an undiagnosed heart condition that had caused her to faint and hit her head, which led to her death.
Scarborough, who is openly critical of Trump and his presidency, was not in Florida when the incident happened. Despite this, Trump has repeatedly promoted the theory that Scarborough was involved, with many arguing it is a smear campaign against the reporter.
On May 12, he wrote: "When will they open a Cold Case on the Psycho Joe Scarborough matter in Florida. Did he get away with murder? Some people think so. Why did he leave Congress so quietly and quickly? Isn't it obvious? What's happening now? A total nut job!"
Klausutis' family have declined to comment because they are afraid of attracting trolls. Colin Kelly, Klausutis's brother-in-law, told The Washington Post: "No one in Klausutis's family would talk about Trump's tweets for this article, fearing retaliation by online trolls of the type who went after parents of the Sandy Hook massacre victims.
"There's a lot we would love to say, but we can't," he continued.
On Sunday, Republican congressman Adam Kinzinger asked Trump to stop "creating paranoia" by spreading a false murder conspiracy theory.
"Completely unfounded conspiracy. Just stop. Stop spreading it, stop creating paranoia. It will destroy us," Kinzinger tweeted.
Brit Hume, a prominent personality on Fox News, also criticized the president for tweeting "c**p."
"30K retweets for this discredited tale, based on a three-year-old post from some wing-ding website," Mr Hume tweeted. "This is why even his critics should want DJT to play a lot of golf, because when he does, he's not tweeting c**p like this."