Joe Scarborough Says GOP Calling Florida Recount a Conspiracy Theory is 'Third World Country Stuff'
MSNBC's Morning Joe co-host Joe Scarborough on Friday said that Republicans—namely Florida Senator Marco Rubio, Governor and Senate candidate Rick Scott and President Donald Trump—calling a proposed recount of midterm election votes in the state a conspiracy theory, is "third world country stuff."
Scarborough contrasted recount resistance by the GOP, amid Senate and gubernatorial races in which Democratic candidates' trailing margins narrowed, to the 2000 presidential election recount in Florida which was settled in Republican George W. Bush's favor.
"You actually have Republicans, Marco Rubio and the fevered swamp of conspiracy theories. You talk about Trumpism, and Rick Scott and Donald Trump. They're all arm in arm, shoulder to shoulder, saying that it is a conspiracy for every vote to be counted again," the co-host said.
Scarborough said that as a Republican congressman in Florida in 2000, he and other GOP members "were fighting like hell to make sure every military vote got counted," and that it was Democratic lawyers who were attempting to stifle recount efforts.
"Eighteen years later, Marco Rubio actually wants to make sure that Florida citizens aren't counted. Rick Scott's freaking out, he doesn't want ballots to be counted, Donald Trump, this is…" Scarborough said.
"Can they be a little less obvious?" co-host Mika Brzezinski interjected.
"This is Third World country stuff," Scarborough said, "Coming from the Republican Party, who I would think if they want to be consistent with 2000, would be fighting to get every vote counted."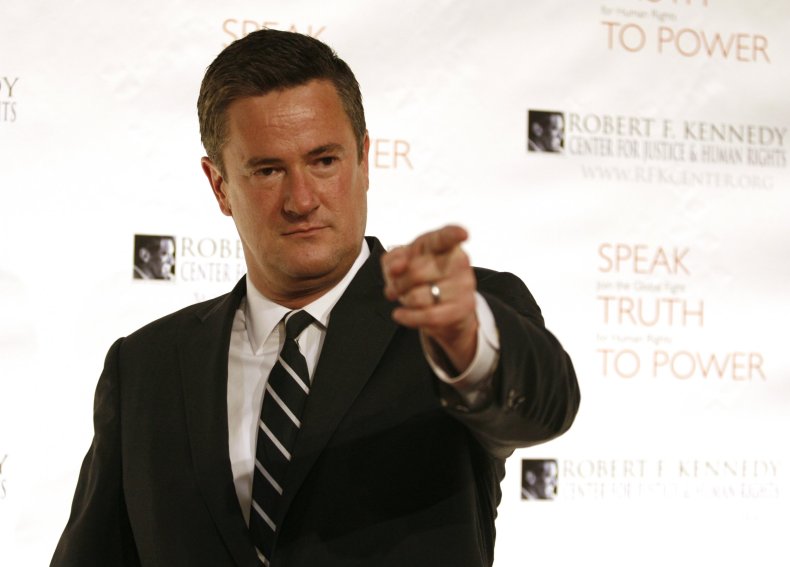 Republican strategist for three decades, Susan Del Percio, agreed that opposing a recount is uncharacteristic for the GOP.
"Always, when they're behind and it's this close, they're always fighting for that recount. It's just ludicrous that they would change it," she said. The strategist added that the GOP's position reflects Trump's questioning of the integrity of U.S. elections since 2016 when he ran for president and won.
"Now he's calling on law enforcement to make sure that this conspiracy theory doesn't exist, when it's the same law enforcement that he didn't believe when they said that the Russians were involved in our election," she said. "It's very sad for democracy."
Democratic senator Bill Nelson conceded to Scott on Tuesday night, but his deficit dropped to only 17,000 votes or .22 percent on Thursday afternoon. Meanwhile, Democratic gubernatorial candidate Andrew Gillum who conceded to Republican Ron DeSantis trailed by only 38,000 votes or .47 percent.
Scarborough concluded that Republicans are "angry" because the votes in question were coming from Broward County, which is Democratic-leaning.