Obama Was A 'Glorified' State Senator Who Lacked Experience, MSNBC's Joe Scarborough Says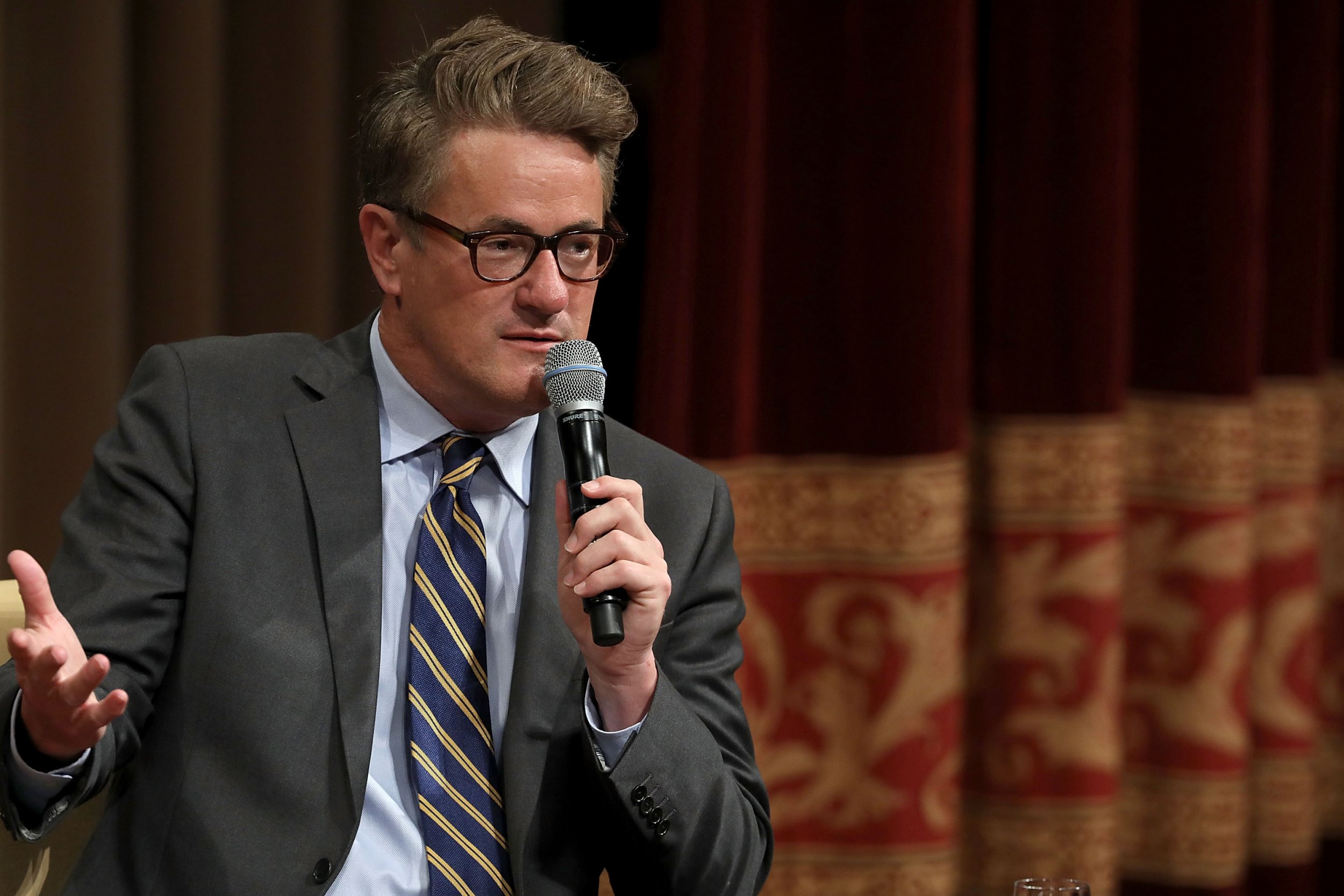 MSNBC co-host Joe Scarborough criticized Barack Obama Tuesday, calling the former president a "glorified senator" who was not prepared to be president.
The former Republican congressman made the criticism on his show, Morning Joe, as part of a broader discussion on whether Oprah Winfrey will run for the presidency in 2020.
"There are so many great things personally about Barack Obama, even though so many of his policies drive me crazy," said Scarborough, a former Republican congressman from Florida. "But Barack Obama wasn't ready, in my opinion, to be president. He was, as I said, a glorified state senator."
Scarborough slammed Obama when discussing the rise of President Donald Trump.
"He had mad political skills on a bizarre level that few of us understood at the time," he said about Trump. "He knew how to connect with people—and look where we are."
He then went on to argue that Obama—then a first-term Senator from Illinois after seven years as a state senator representing part of Chicago—would have been a better president had he "stayed in the Senate for a term" and "actually learned the frustrations of Washington."
Obama acknowledged concerns about his experience when he announced his run for the presidency in 2007.
"I recognize there is a certain presumptuousness -- a certain audacity -- to this announcement," Obama said in his speech. "I know I haven't spent a lot of time learning the ways of Washington. But I've been there long enough to know that the ways of Washington must change."
Scarborough complimented Trump despite the president's attacks against the co-host. Trump once posted on Twitter questioning when MSNBC would fire "low ratings Joe Scarborough."
He also alluded to an "unsolved mystery"—a reference to a death at the then-congressman's district office that Scarborough had nothing to do with.
As a member of Congress from 1994 to 2001, Scarborough was on the Judiciary, Armed Services, Government Reform and Oversight, and Education committees.
In 2017, Scarborough said he was splitting from the Republican Party because of the president.
"That's not a party that Ronald Reagan can associate with; it's certainly not a party that I can associate with," he said on the The Late Show with Stephen Colbert. "And listen, I want lower taxes; I want less regulations; I want a more competitive economy; I want the government taking less money from me. But not at this price."