Joe Scarborough Says Trump Is 'Scared to Death' of Investigation by Mueller Who Will 'Outwit' Him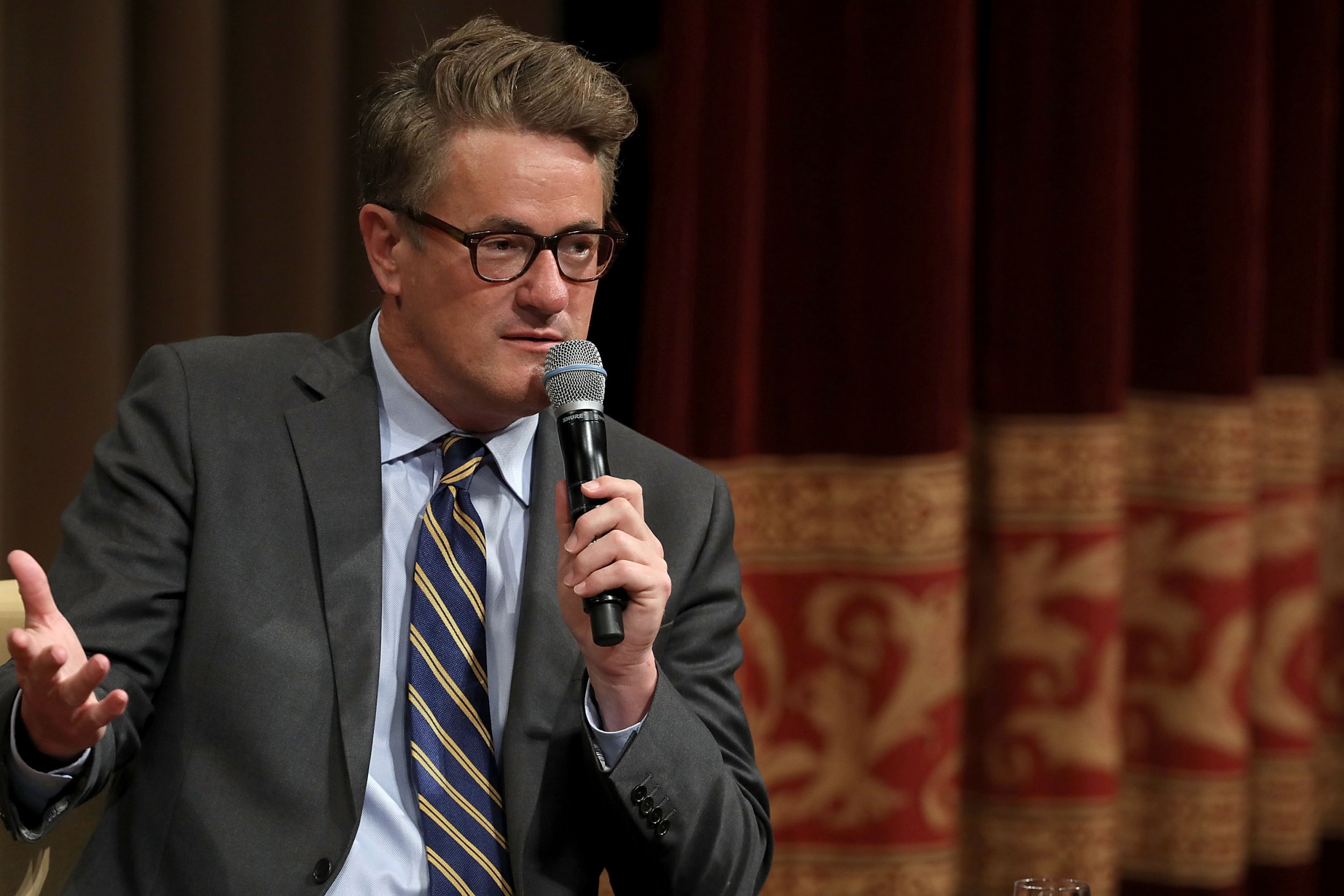 MSNBC's Morning Joe co-host Joe Scarborough on Friday morning said that President Donald Trump is "scared to death" of special counsel Robert Mueller's probe into possible collusion between Trump's campaign and Russia in the 2016 presidential election.
"He's scared to death right now that he's going to have to actually testify in front of Robert Mueller, because he knows that Mueller will outwit him at every turn," Scarborough said of Trump.
Scarborough, a former Republican congressman who frequently criticizes Trump, said the president "understands that he's not smart enough, he understands that he's not smooth enough, he understands that he's just too slow to keep up with Robert Mueller."
Related: Joe Scarborough Laughs At Fox News Pivot On Report Trump Tried To Fire Mueller
The president "doesn't have the nerve," Scarborough added, and in the hypothetical situation that he sits in an interview across from Mueller, the special counsel "will be three, four, five steps ahead of him."
Trump is "frantically doing everything he can to avoid testifying" before the special counsel, Scarborough said.
However, Trump said in January he plans to speak to Mueller under oath about the Russia probe.
"I'm looking forward to it," Trump told reporters at the White House, but added that he would defer to his lawyers to decide.
The president's attorneys are arguing that Mueller's team has not met the high threshold needed to have an in-person interview with Trump, CNN reported on Tuesday.
More than 70 percent of Americans who participated in a Monmouth University Poll released on Thursday said Trump should agree to an interview, and if he does, 82 percent said it should be done under oath.
Scarborough aired his criticisms of Trump hours before the House Intelligence Committee released the controversial "Nunes memo" detailing allegations of bias in Mueller's investigation.
"Our findings," the Republican members of the committee argue in the memo, "represent a troubling breakdown of legal processes...related to the [surveillance] process."