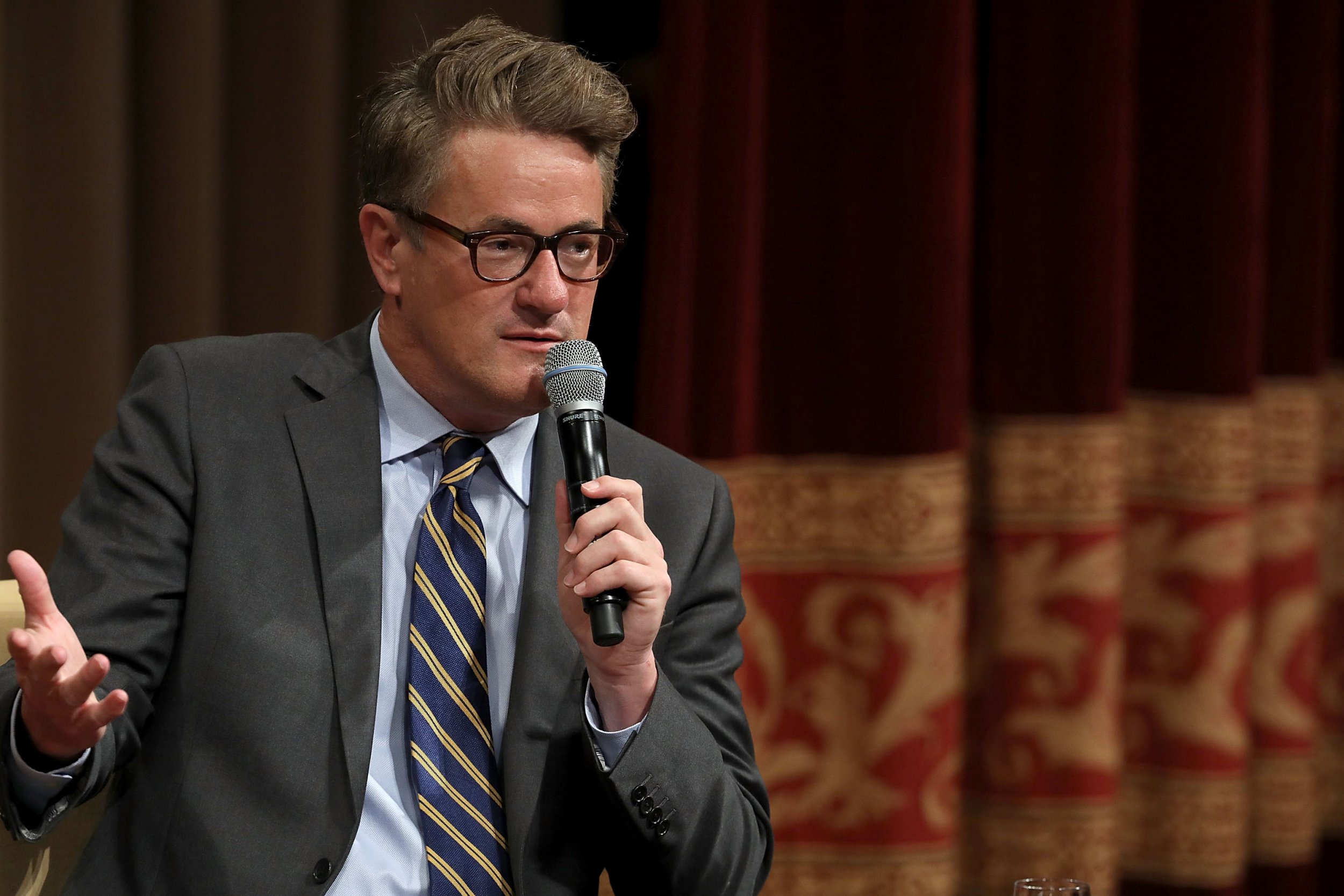 On Thursday morning's episode of Morning Joe, MSNBC's Joe Scarborough claimed that the Washington Post edited out a line from his opinion column claiming that a source had told him President Donald Trump has displayed "early signs of dementia," multiple outlets reported.
"I've written twice in my column a quote about one of — the people closest to Donald Trump during the campaign saying he's got early stage dementia," Scarborough said, according to Mediaite. "And it's getting worse and not a single person who works for him doesn't know he has early signs of dementia." Neither the Washington Post nor Scarborough could be reached for comment by the time of publication.
Scarborough's comments strike a nerve at a moment when the mental state of the president has become an object of discussion. His comments don't specify what signs were observed or who observed them, and he appeared to interchange the phrase "early onset dementia" with "early signs of dementia," which are not the same thing. Early-onset dementia refers to dementia beginning in people under the age of 65; Trump is 71. Scarborough's wording raises the question of what it actually means to be showing "early signs of dementia."
Dementia unfolds over time. As Newsweek has previously reported, the American Academy of Neurology recently issued new guidelines on the treatment of mild cognitive impairment (MCI), a mental state in which people experience forgetfulness and difficulties in thinking that are noticeable, but not enough to impair function. Mild cognitive impairment doesn't always lead to full-blown dementia. But there is a three-fold increased risk for dementia among people with MCI.
Clinical research in dementia, particularly Alzheimer's, a subtype of dementia, has turned its eye toward slowing the progression of dementia before it affects a person's mental state. Stopping—let alone reversing—the course of dementia isn't currently possible. However, researchers are hoping that new approaches may prevent the progression of the disease before people actually begin to experience any symptoms.
In the meantime, as advancing research creates a more nuanced picture of how dementia takes hold of the mind, diagnostic categories—the way doctors decide who does and doesn't have a disease like Alzheimer's—have shifted in the past.