Donald Trump Is a Traitor and Needs to Be Impeached, Says Former Republican Congressman Joe Walsh
Former Illinois GOP congressman and 2020 presidential candidate Joe Walsh demanded members of his party vote to impeach President Donald Trump, labeling him a "traitor" to the United States.
Walsh and fellow Republican presidential candidate, former congressman Mark Sanford, appeared on CNN's State of the Union Sunday morning to address House impeachment proceedings over allegations Trump sought help from foreign governments to assist him in the upcoming 2020 U.S. presidential election. Walsh rejected Sanford's suggestion of "moving forward incrementally," saying Trump's own admissions of reaching out to foreign leaders for dirt on Joe Biden and his son Hunter are damning enough to impeach the president.
"This president deserves to be impeached, Jake [Tapper], nobody from the White House and no high level Republicans are on this show today because there is nothing to defend. This president betrayed his country again this week...there's enough we know now to vote to impeach this president," Walsh said Sunday morning in the wake of reports about a second Trump-Ukraine whistleblower.
Walsh noted that Trump himself "stood on the White House lawn" this past week and publicly admitted telling two additional foreign governments, the Chinese and Ukrainians, to interfere in the upcoming 2020 presidential election.
"That alone is impeachable, this is a strong term I'm going to use but I'm going to say it on purpose. Donald Trump is a traitor," Walsh said, later describing Trump's public requests for China to investigate "his fellow Americans" as appalling.
"Now I know there is a lot of talk about treason, people on both sides, Jake, have been irresponsible using that word 'treason.' I'm not accusing this president of treason. Our founders were very specific about what treason means. But when you look at 'traitor' more broadly defined, this president betrayed our country again this week and it's not the first time he did it," the former GOP congressman continued.
Sanford took a more cautious approach, saying he doesn't believe impeachment is necessarily the best route for investigating Trump's alleged quid pro quo with foreign governments. He instead suggested a governmental censure, or rebuke, of the president and to "move forward incrementally" within Congress. Sanford said "the nature of a process is not to come to the conclusion at the beginning of it."
Sanford acknowledged that there are "very troubling charges" against Trump, and said he does believe Congress should lead an investigation into potential wrongdoing on the president's behalf.
Walsh, however, maintained his aggressive stance on pursuing articles of impeachment against Trump immediately.
"This president needs to be impeached, Jake, just based upon what he himself has said and Republicans better get behind that," Walsh concluded.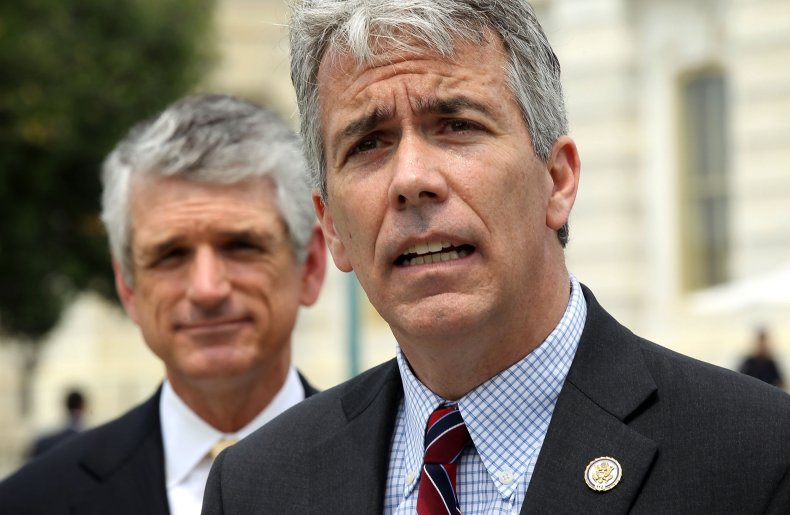 Update: The White House issued a statement regarding the second whistleblower coming forward Sunday afternoon: "It doesn't matter how many people decide to call themselves whistleblowers about the same telephone call--a call the President already made public--it doesn't change the fact that he has done nothing wrong."