Joel Embiid Runs Philly Late-Night, Gets 'Trust the Process' Yelled at Him by Lyft Driver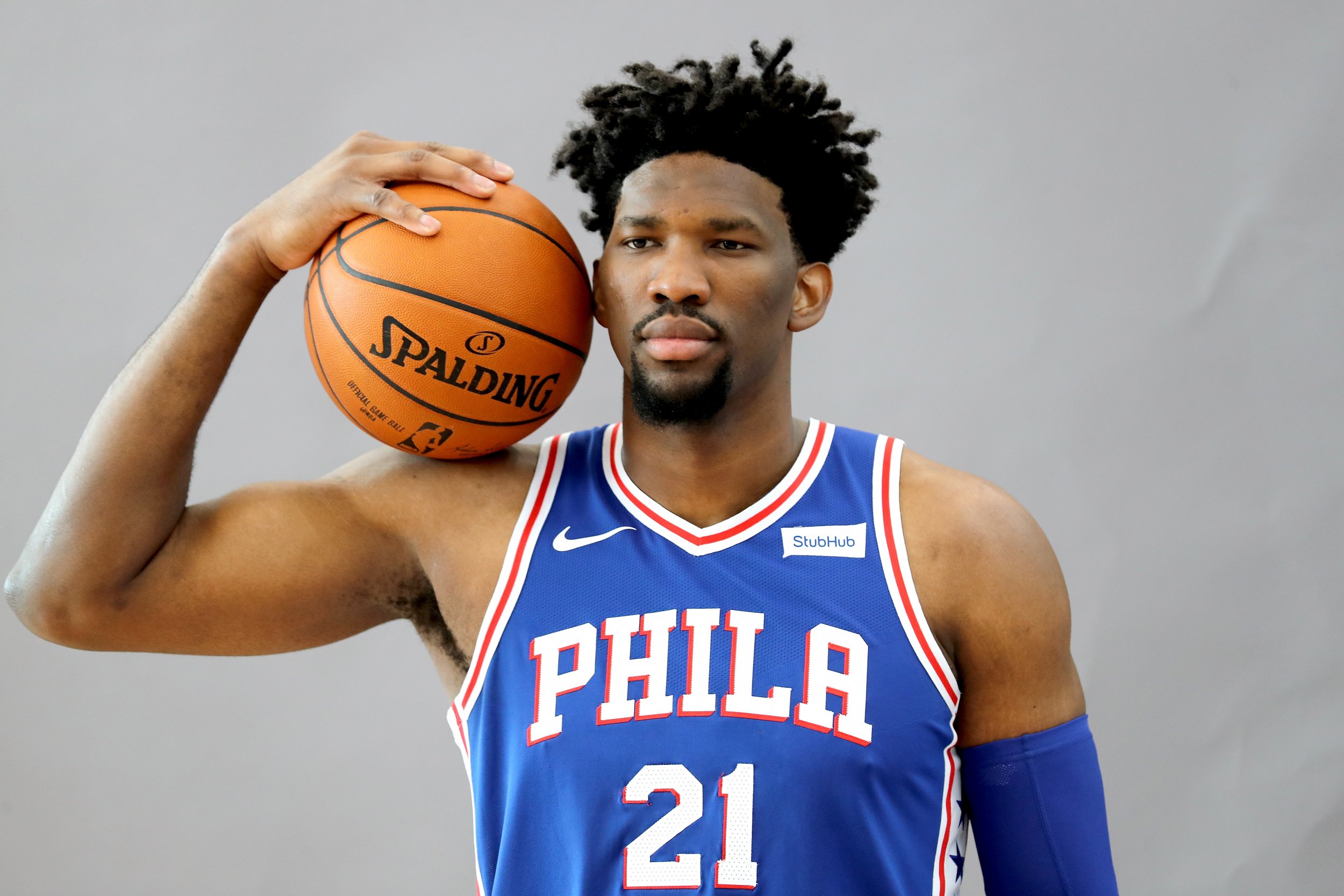 God bless Joel Embiid. He's a fun-loving dude who seems to create that fun wherever he goes.
If Embiid isn't dancing, he's either sleeping, training or playing basketball—I don't think he walks, he just dances from place to place. The massive Philadelphia 76er center cracks jokes on the regular—he nicknamed himself "The Process" in homage to the motto "Trust the Process" adopted by diehard Philly fans and listeners of the hit Sixers podcast The Rights to Ricky Sanchez. And oh, if he's healthy—which granted, is a big if—Embiid is an absolute monster on the basketball court. In short: right now, there's nobody as beloved in Philly as Embiid—it's hard to overstate the level of beloved-ness. It's like he has gone out of his way to ensure he's exactly the star the town has been craving. (If you can't tell, I grew up outside of Philadelphia and I'm well acquainted with Embiid's story and Philly fans.)
So, folks in Philadelphia predictably got excited when the seven-foot center was spotted on a somewhat random jog through the city late at night Monday. Embiid is slowly returning to full health after suffering a knew injury last year, hopefully to return to the team for the start of the regular season later this month.
A Lyft driver captured Embiid running through streets—a la fictional Philly hero Rocky—with a dash-cam video. According to the time stamp on the dash camera, this happened at about 9:15 p.m. Monday night.
Sports Illustrated's Twitter account uploaded the video (credited to Evan Bowen-Gaddy's YouTube channel), which begins with Embiid and another unidentified person running through an intersection, entering the frame of the Lyft dash-cam video out of nowhere.
The Lyft driver, clearly excited, only manages to say, "YO!" as Embiid crosses through the street. From there, according to the text of the video, the driver got a pick-up request that happened to be in the same direction as Embiid. He rushes that way, slowing down behind a driver in a truck who appears to be chatting up the Sixer. "I panic... and say the only words I know" reads the text of the video.
"Yo, trust the process," yelled the driver, to which Embiid raised both his hands triumphantly. "I love you!"
Read the text of the video, "Pure happiness."
Watch the video in the embedded tweet below (also if you have more video of Embiid running or doing pretty much anything, hit me up at @timmarcin on Twitter or email t.marcin@newsweek.com.)
Joel Embiid Runs Philly Late-Night, Gets 'Trust the Process' Yelled at Him by Lyft Driver | Sports