Joel Embiid Says He Never Ate Vegetables Until Now
Sixers superstar center Joel Embiid might be the funniest man in the NBA.
Nearly everything he does—especially the things he does online for public consumption—are done with a knowing wink. Like a troll, but a benevolent, entertaining troll.
So, when Embiid claimed in a new interview that he just began eating vegetables, it's likely best to consume that info with a grain of salt. There is likely some element of hyperbole to it, but speaking with Philly Voice's Kyle Neubeck Embiid said a big diet change he made this offseason was to insert some veggies for the first time.
Here's the relevant portion of the conversation:
Speaking of, what has the diet change been like?

[Laughs] The diet has been... there's a couple differences. I've never eaten vegetables before, so now I've started.

You never ate vegetables before?

Nah. [Laughs] So now I kind of eat less, controlled and everything. Nothing unusual, and that leads me into the season being in shape and more healthy. That was my first healthy summer, so I'm excited, a lot of expectations and I can't wait to go out and show everybody what I can do.
Embiid's diet has long been the subject of fascination among NBA fans. Most notably, during the time he was injured at the start of his career, Embiid had a well-documented love affair with sugary Shirley Temples.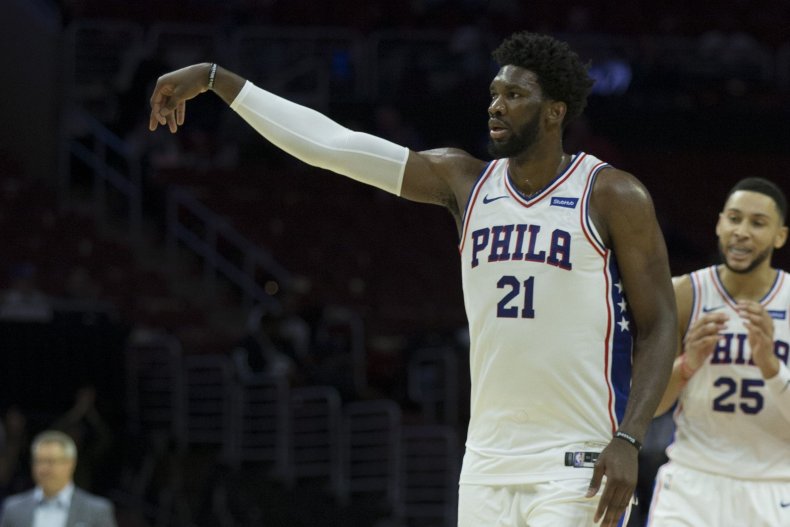 "One night I went out with my teammates," Embiid said last year, via NBC Philadelphia. "I don't drink alcohol so I wasn't drinking. This girl walked up to me, she was talking to me, she was like, 'Why aren't you drinking?' I was like, 'I just don't drink, alcohol is nasty.' She said, 'I might have something for you.' She went and got a Shirley Temple. Then I was like, 'Ohhh ok.' Then I fell in love with it and since then, I've been drinking it."
At some point he was downing them by the pitcher. He has since cut back way back for, well, obvious reasons.
But still, if he could be an All Star and average about 23 points and 11 rebounds on no veggies at all, the sky might be the limit moving forward.