'Process This': Toronto Raptors Troll Joel Embiid on Twitter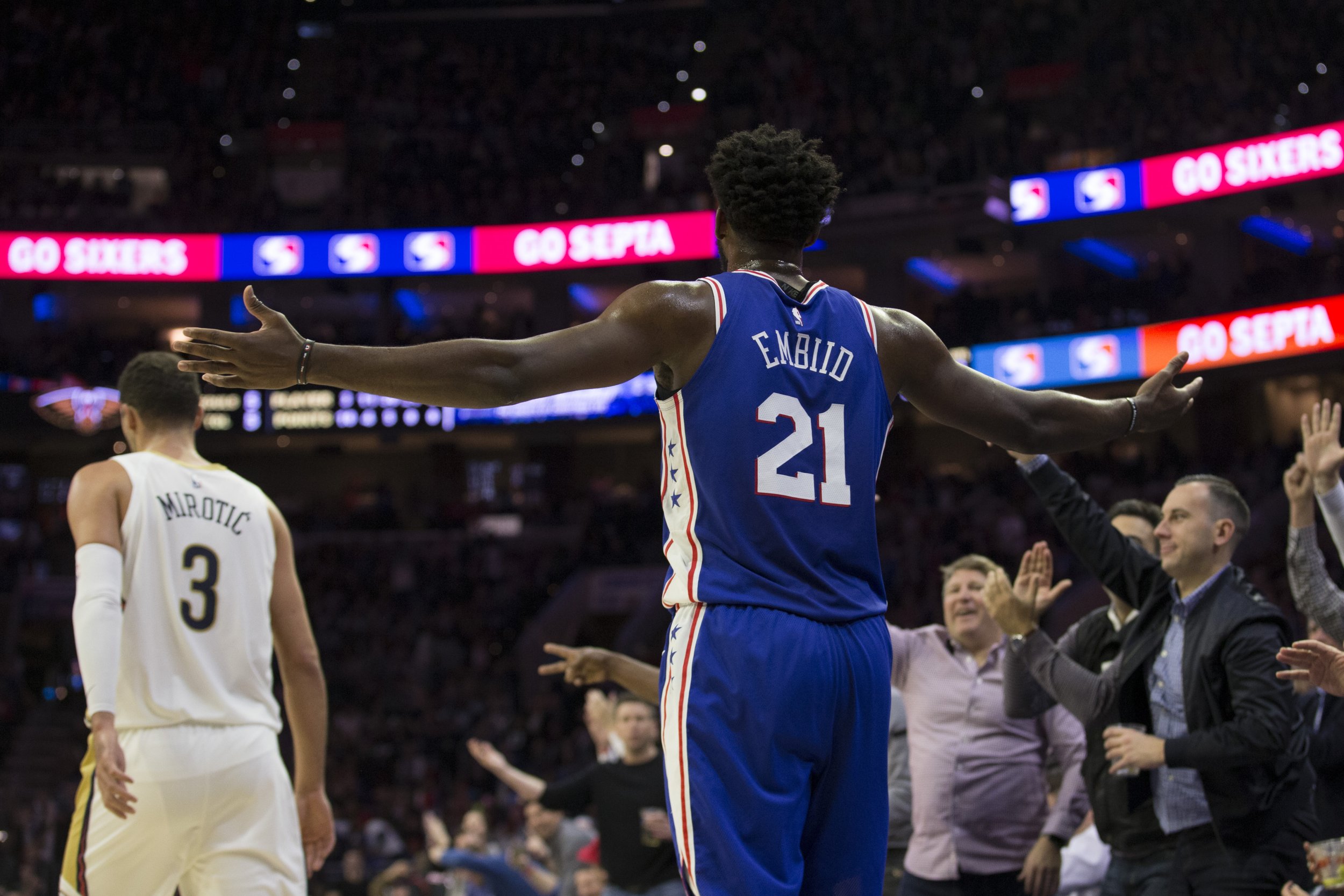 Since arriving in the NBA, Joel Embiid has developed a reputation for being a notorious trash-talker.
On Wednesday night, the Philadelphia 76ers big man was on the receiving end of some of his own, after he swiftly left the lane as Kawhi Leonard looked ready to attack the rim.
Read more: Joel Embiid goes for windmill dunk and it backfires spectacularly
Not particularly enthusiastic at the prospect of being posterized by the Toronto Raptors star, Embiid discreetly moved aside as Leonard slammed one in.
The Raptors' Twitter account quickly spotted the incident and tweeted a clip of Embiid making himself scarce, with a caption that read: "Process this".
The choice of words was far from casual, of course. "The Process" is how the rebuilding operation that has transformed the Sixers from one of the worst teams in the league into a force in the Eastern Conference over the last five years.
While it might not look particularly flattering on camera, as any big man worth his salt would confirm, allowing an opponent to dunk is a lot better than being dunked upon.
Furthermore, Embiid was on the receiving end of a monstrous dunk last month, when Indiana Pacers center Domantas Sabonis put him on a poster late in the third quarter and he clearly wasn't interesting in repeating the experience.
The Cameroonian was unusually subdued as the Sixers lost 113-102 in Toronto. He finished with 10 points and 12 rebounds in 36 minutes, shooting only 5-of-17 from the floor.
Leonard, meanwhile, dominated the game and was the top scorer on the night. The Raptors big man recorded 36 points in 35 minutes on 13-24 from the floor, which included an almost-perfect 5-of-6 from beyond the arc.
The former San Antonio Spurs star added nine rebounds and five steals as Toronto swiftly rebounded from Monday's home defeat against Denver.
After Wednesday night the Raptors moved to 21-5 and retain the best record in the league by some distance, while they also lead the Eastern Conference by 3.5 games over the Milwaukee Bucks.
The Sixers, on the other hand, slipped to 17-9 for the season as their four-game winning streak came to an end, despite 38 points from Jimmy Butler and 25 points from J.J. Redick.
Philadelphia remains third in the Eastern Conference rankings, half-a-game behind Milwaukee.
Both teams have road games coming up next on Friday night, with the Sixers visiting the Pistons in Detroit, while the Raptors take on the Nets in Brooklyn.