Who Is Joel Gisler? Watch Swiss Skier's Scary Crash During Men's Halfpipe at Pyeongchang Winter Olympics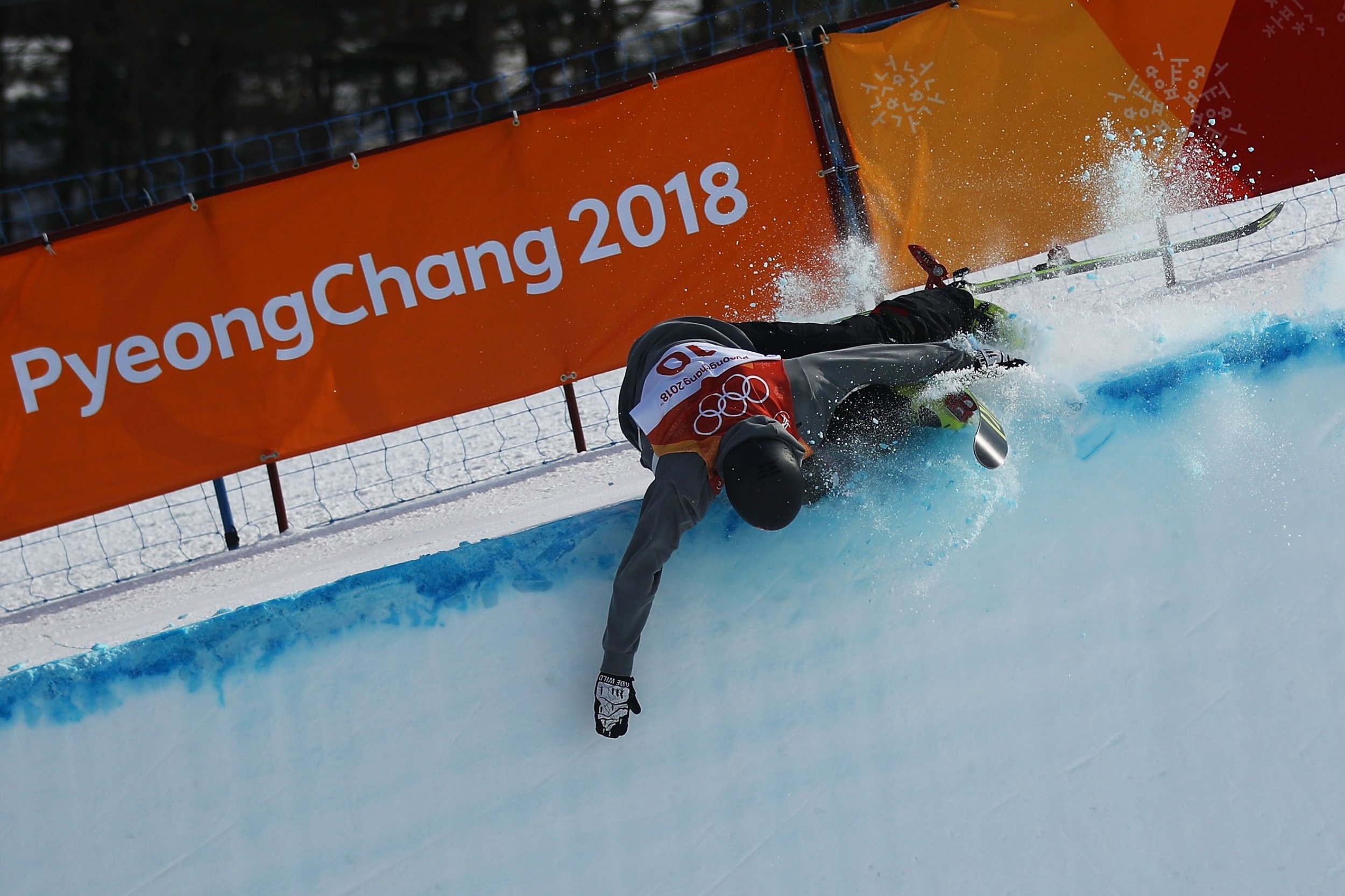 It's been a dramatic start to the week at the Pyeongchang Winter Olympics after a French ice skater suffered a wardrobe malfunction Monday. On Tuesday, the drama continued when a Swiss skier crashed during qualifications for the men's halfpipe final.
Joel Gisler, 23, took a heart-stopping plunge into the pipe in the second round of qualifiers. The athlete's skis came off as he plummeted headfirst.
Gisler was attended to by medical personnel and eventually managed to walk away with the help of staff.
Watch the scary moment below:
Gisler did not qualify for the finals of the men's halfpipe, which takes place Thursday. The top three spots went to American athletes, Reuters reported.
Gisler also represented Switzerland in the men's halfpipe at the 2014 Sochi Winter Olympics. He failed to qualify for the finals that time, too.
On Monday, French figure skater Gabriella Papadakis suffered a wardrobe malfunction during her routine with partner Guillaume Cizeron when her cleavage was exposed.
The skater said the incident was her "worst nightmare."
"I felt it right away and I prayed," said Papadakis. "It was pretty distracting, kind of my worst nightmare happening at the Olympics. I told myself: 'I don't have a choice. I have to keep going.' And that's what we did. I think we can be proud of ourselves being able to deliver a great performance with that happening."
NBC, which broadcast the skating competition live, cut away from Papadakis. The broadcaster said that "once a competitor's brief wardrobe issue became evident, we purposely used wider camera shots and carefully selected replays to keep the issue obscured."
South Korean figure skater Yura Min also suffered a near-wardrobe malfunction last week when her top came undone.
Min tweeted: