Joel Greenberg, a friend and associate of Florida Representative Matt Gaetz, used a restricted state database to access information about hundreds of people, including celebrities, rivals, and the underage girl he has pleaded guilty to sex trafficking.
As a Seminole County tax collector, Greenberg had apparently used his access to the confidential "Driver and Vehicle Information Database (DAVID) to inappropriately obtain information like Social Security numbers, addresses, and medical information of over 700 people. Seminole County tax officials say they didn't know about Greenberg's prolific use of the system until they received a public records request from the Florida Center for Government Accountability, a government watchdog group.
"This was an activity by the former tax collector that was not condoned by the DAVID system, and we are working to make sure that this sort of activity does not happen again," said Alan Byrd, a spokesperson for the Tax Collector's Office.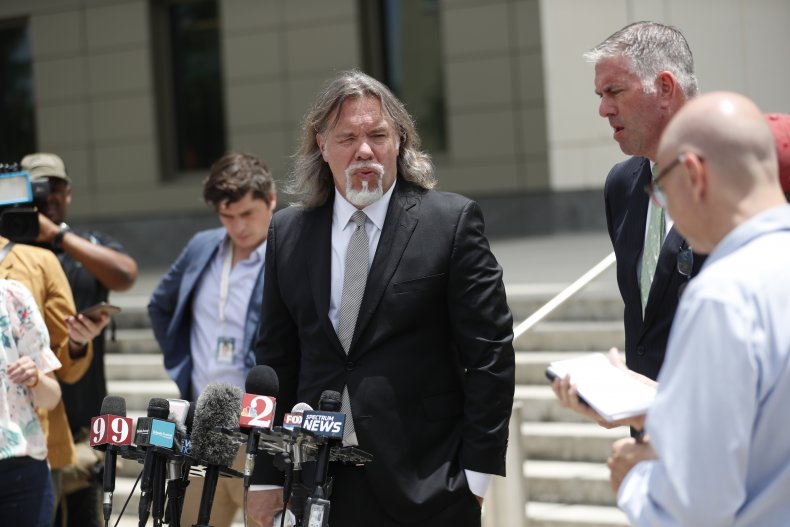 "I am stunned that he did that," said Seminole Commissioner Bob Dallari after learning that Greenberg had looked up the private information of his elderly father and deceased mother. "I don't get why he would do that...I don't have an answer."
Other officials were not so shocked. "I'm not surprised for one single moment," said Seminole Commissioner Jay Zembower. "But it causes me great concern for those individuals, who for whatever purpose or reason, he was asking for their personal information."
Greenberg has pleaded guilty to sex trafficking a minor, identity theft, stalking, wire fraud, and conspiracy to bribe a public official. He is now awaiting sentencing. Among the names Greenberg reportedly searched was his associate Gaetz, who is now the subject of an underage sex investigation after Greenberg leveraged a plea bargain.
In Greenberg's plea bargain, he admitted to wrongfully using DAVID to "investigate his sexual partners," including the underage victim in his sex trafficking charge "because he had reason to believe" she was under 18.
Greenberg originally faced 33 federal charges, but 27 were dropped in exchange for his cooperation in ongoing underage sex trafficking investigations. Gaetz's name was not mentioned in the deal and it is unknown if his investigation will be directly affected.
He also accessed confidential information about Gaetz, Britney Spears and Justin Timberlake, according to the Orlando Sentinel. Greenberg reportedly accessed the files of his local political rivals, including former Seminole Commissioner Brenda Carey and husband, Fairley Carey, as well as former Democratic candidate for Tax Collector and radio personality, Lynn "Moira" Dictor.
"I feel violated. I don't know what he did with that information," said Dictor. "Nothing you could say would surprise me about the depths to which Joel Greenberg would sink to."