As Community fans continue to wait for the gang from Greendale Community College to be reunited onscreen, Joel McHale has given a glimmer of hope.
In the six years since the acclaimed NBC sitcom came to an end, there has been ongoing speculation about the possibility of a big screen adaptation of the show.
McHale, who portrayed the show's resident narcissistic Lothario Jeff Winger, has now shared something of an update on the progress—albeit a rather vague update.
During an interview on Access Daily, the screen star said: "It's one of those things where we want to make it and people are like 'OK.' And then, you know, it's one of those things where it hopefully will get done."
While that may not feel exactly like news to fans of the show, McHale points out that it's closer in accuracy than his previous statements.
He explained to Access Daily host Kit Hoover: "I used to just tell people it was happening when it wasn't and now I'm like 'It might happen.'"
The comedy ran between 2009 and 2015 (for five seasons on NBC and one on Yahoo Screen). It also starred Alison Brie, Donald Glover, Gillian Jacobs, Danny Pudi, Yvette Nicole Brown, Chevy Chase and Ken Jeong, among others.
In an interview with Newsweek in June, The Masked Singer judge Jeong expressed a willingness to return to his role as Ben Chang.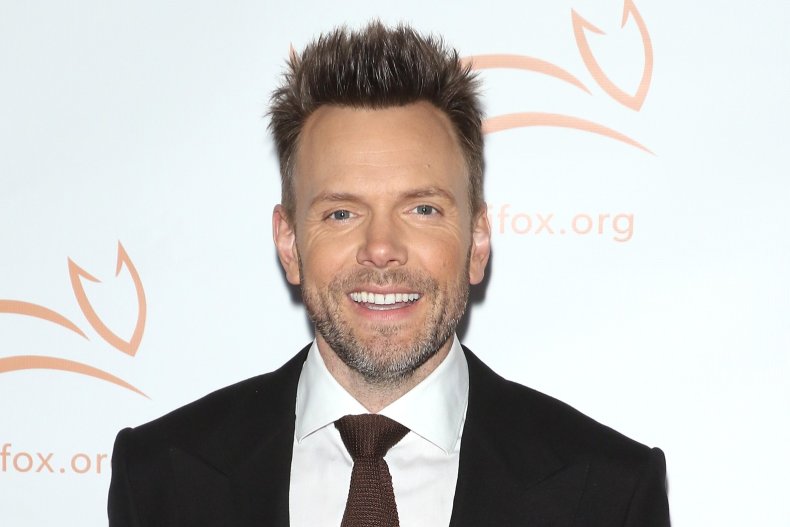 "Everybody knows I will do anything with those guys," he said. "As it comes from me, Ken Jeong, Ben Chang, I will do anything for them. It's never work with them and we're really close."
"If anything, it was my acting conservatory," he continued. "If The Hangover made me famous, Community made me a better actor, and I really think I cut my teeth on that show.
"Working with people like Donald Glover and Academy Award winner Jim Rash, and even tolerating Joel McHale! All those things really came into play."
"Community is, for lack of a better word, my family," he went on, adding: "We have a text chain just with the cast, and we're always just joking around. Sometimes we're doing in-jokes from the show. It's almost like a nice escape... It kind of gets us through the day."
In 2020, most of the cast reunited for a table read—including Glover, who left at the end of the show's fifth season.
Community creator Dan Harmon revealed this past summer that he has started working on a script for a movie adaptation of the show, although he admitted at the time that he was struggling with how to approach it.
Explaining his dilemma on Vulture's Good One podcast, he said: "Here's the biggest philosophical question: Are you supposed to service a mythical new viewer? The obvious, dogmatic, practical, off-the-street answer is like, 'No, you don't. It's fan service. Why would there be a Community movie?'"
He went on: "Formalistically, you owe a movie that, I think, the fans can not only enjoy, but they can stand back and go, 'You know, the crazy thing about this Community movie is that if you didn't know there was a show, this is an insanely good movie'."
"There's a reason to watch it and then definitely watch the series because now you're like, 'Holy c***," he added. "I don't know if that's arrogance, pretentiousness, responsibility, self-deprecation, torture. I can't get myself out of that camp."