Fox News Host Says God Is Using Kanye West: 'So Many People Are Getting Saved Because Of Him'
After Kanye West's televised appearance at Joel Osteen's megachurch, Fox News' Fox & Friends host Ainsley Earhardt praised the rapper for inspiring a younger generation to pursue a relationship with God.
"He has a huge following," Earhardt said on Monday morning. "So many people are being saved because of him."
On Sunday, West spoke at the Houston church about his faith-based upbringing, how he refocused his life on God, and his newest album Jesus Is King. West told attendees and those who tuned in for the video feed that it seemed as if the Devil stole the good musicians, artists, designers and business people, but that there was a "trend shift" toward God and "Jesus has won the victory."
West credited himself for the shift, saying "the greatest artist that God has ever created is now working for him." The comment, Earhardt acknowledged, showed West may need a little humility. Earhardt added that she loved him for being outspoken about his faith because of the impact it could have on other people.
"God is using him," Earhardt said. "A lot of the younger individuals love him, so they're coming to know God because of him."
Osteen set up a live stream of the event on his Facebook, which, according to the post, had 419,000 views as of Monday morning.
Earhardt told viewers that she watches Osteen's service while she's getting ready for church on Sunday mornings and admitted she never thought she'd see West on stage with the televangelist. Co-host Pete Hegseth quipped, "God works in mysterious ways."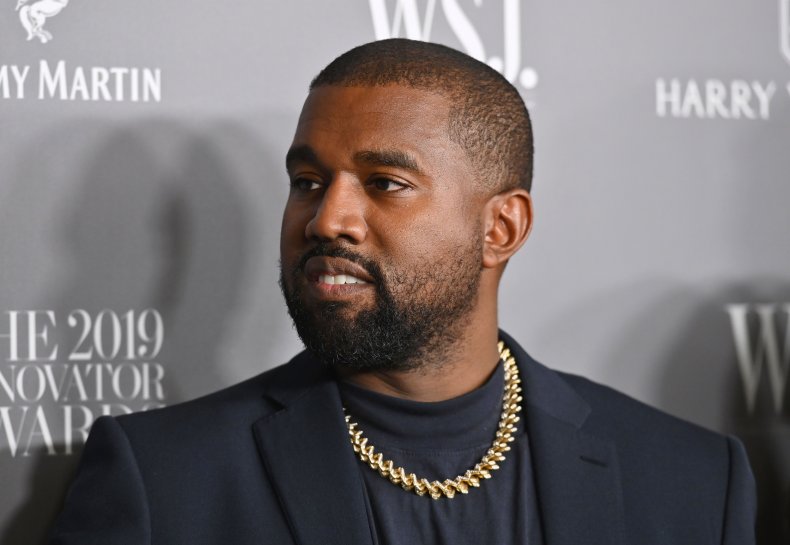 West released Jesus Is King, which the rapper described as an "expression of the gospel," on Oct. 25, and performed songs from the album at Osteen's church. The album received mixed reviews and some speculated it was a public relations stunt by the artist, who previously gained attention for sporting a Make America Great Again hat.
The rapper, however, told DJ Zane Lowe during an interview with Apple Music that spreading the gospel is part of his job now. As someone who's in service to Christ, he explained, he had to let people know what Jesus did for him.
"I've spread a lot of things. There was a time I was letting you know what high fashion had done for me, I was letting you know what the Hennessey had done for me, but now I'm letting you know what Jesus has done for me, and in that I'm no longer a slave, I'm a son now, a son of God. I'm free," West explained.
West's wife, Kim Kardashian West, and their oldest daughter, North, attended the service on Sunday. During an interview with The Real, Kardashian called her husband's journey in his faith "beautiful" and said it set a great example for the couple's four children.