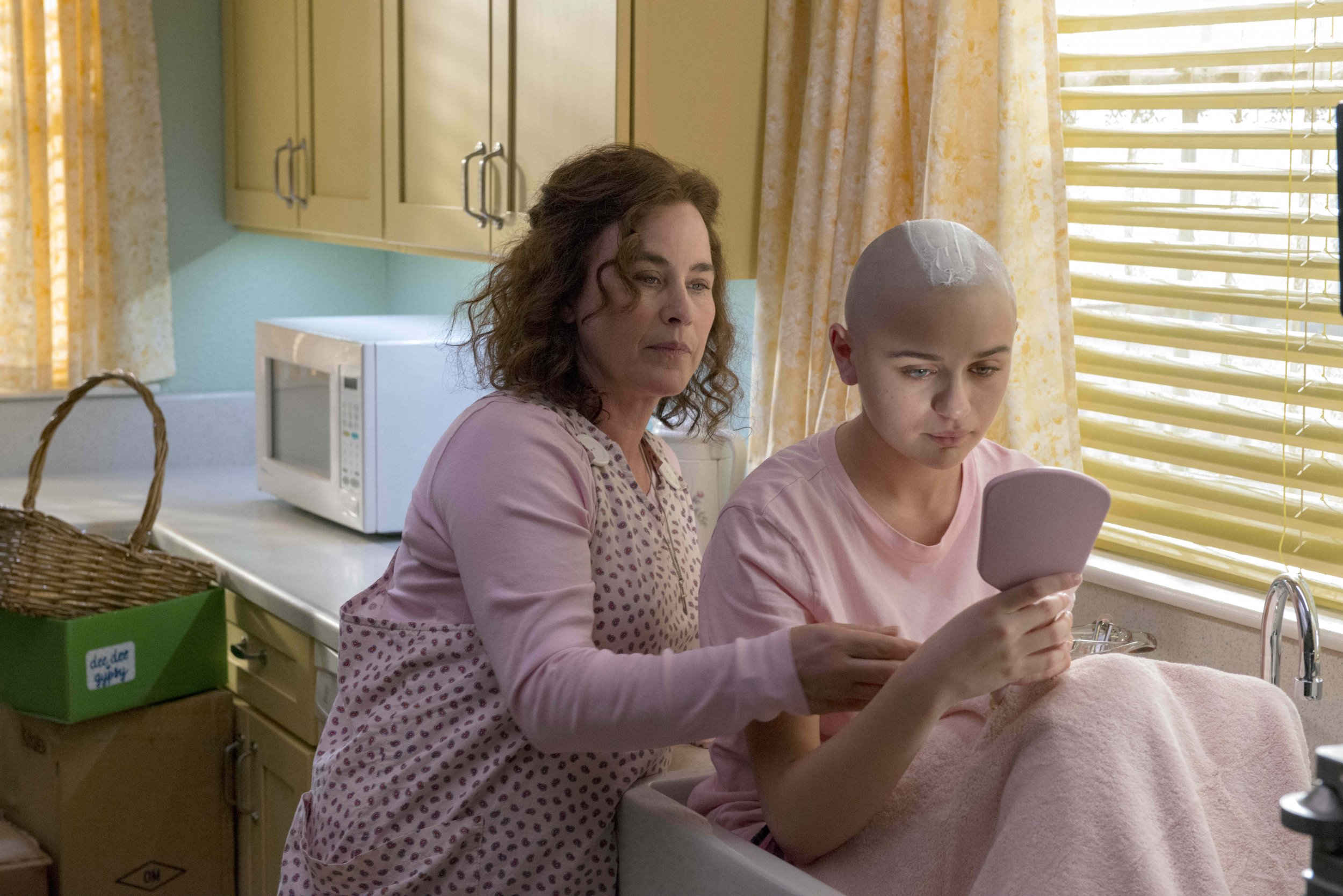 Joey King is almost unrecognizable in The Act as real-life murderer Gypsy Rose Blanchard. She seamlessly embodies the role of the killer and made the ultimate commitment by chopping off her long, brunette tresses, but making the initial big chop wasn't easy.
Created by Nick Antosca and Michelle Dean, Hulu's The Act is an anthology series inspired by the true events that led Gypsy (King) to murder her mother Dee Dee Blanchard (Patricia Arquette) with her boyfriend Nicholas Godejohn's (Calum Worthy) assistance in 2015. Gypsy, who is serving a 10-year sentence for her mother's murder, was being subjected to abuse by Dee Dee.
Playing Gypsy was an all-new challenge for King, an actress whose résumé boasts credits such as Fargo and The Kissing Booth. The Act required King to tackle Gypsy's child-like voice, tap into the mind of an abuse victim, and ultimately understand Gypsy's perspective. Among the more noticeable challenges happened before production began when she got rid of hair for the part. Her shaved head look was initially revealed in October 2018 via an Instagram video.
"I had a little, a little bit of apprehension at first," King, 19, told Newsweek at The Act's premiere in New York City. "I was like, 'Oh my god, that's a big deal.' As I thought about it more, I was like, 'No, I would do anything to be on this show.' It seemed like a very small sacrifice to me."
King then elaborated on how she enjoyed the challenges the part brought her way, adding: "I think that I got to transform myself and become a completely different person than who I actually am was something really special as an actor to be able to do. It was a privilege."
King's role in The Act was vastly different from her part as Elle in The Kissing Booth, a popular Netflix rom-com that debuted in 2018 that she's set to revisit in an upcoming sequel. While she's "stoked" to play Elle again after having "no idea" she'd be returning to the role at first, she claimed to "love" exploring both characters because "they're both so different and I love that people get to see that."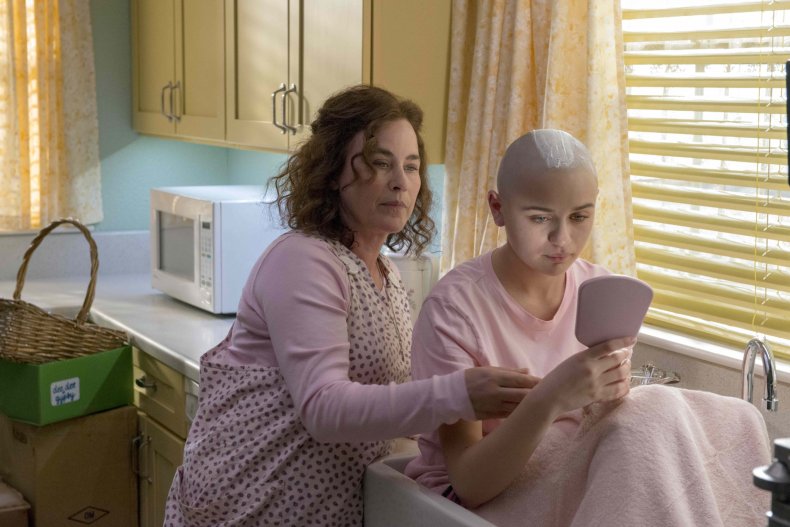 Child abuse is a major theme in The Act, with Dee Dee's suffering from Munchausen syndrome by proxy (MSbP), a disorder that causes caregivers to fabricate the illness of someone under their care.
Munchausen was explored in HBO's acclaimed series Sharp Objects through Patricia Clarkson's Adora Crellin, a mother who causes sickness in her daughters. While rare, King hopes audiences gain a better understanding of MSbP and its effects.
"I hope that people are a little bit more aware that Munchausen by proxy affects the nation a lot more than we think it does," she explained. "One in 10 cases of Munchausen by proxy are fatal and that's why people don't hear about it often, because victims usually die under the vision of their caretaker. So hopefully people will become more aware and start looking for the signs of someone who has Munchausen by proxy."
The Act premieres Wednesday on Hulu.