French Jogger Accidentally Crossed U.S.-Canada Border, Was Detained for Two Weeks in Washington State
A French citizen was detained for two weeks in a U.S. Department of Homeland Security (DHS) facility after accidentally jogging from Canada into Blaine, Washington.
On May 21, Cedella Roman was running along a beach in British Columbia when the tide started to rise, causing her to alter her path. As she turned to head back to visit her mother, who lives in the Canadian province, two U.S. Customs and Border Protection (CBP) agents appeared.
"An officer stopped me and started telling me I had crossed the border illegally. I told him I had not done it on purpose and that I didn't understand what was happening," Roman told Canada's CBC News. "I said to myself, 'Well, I may have crossed the border, but they'll probably only give me a fine, or they'll tell me to go back to Canada, or they'll give me a warning.'"
Instead, the agents detained her and sent her to the ICE-operated Tacoma Northwest Detention Center, located more than 124 miles south of the U.S.-Canada border.
"They put me in the caged vehicles and brought me into their facility. They asked me to remove all my personal belongings with my jewelry," Roman said. "They searched me everywhere."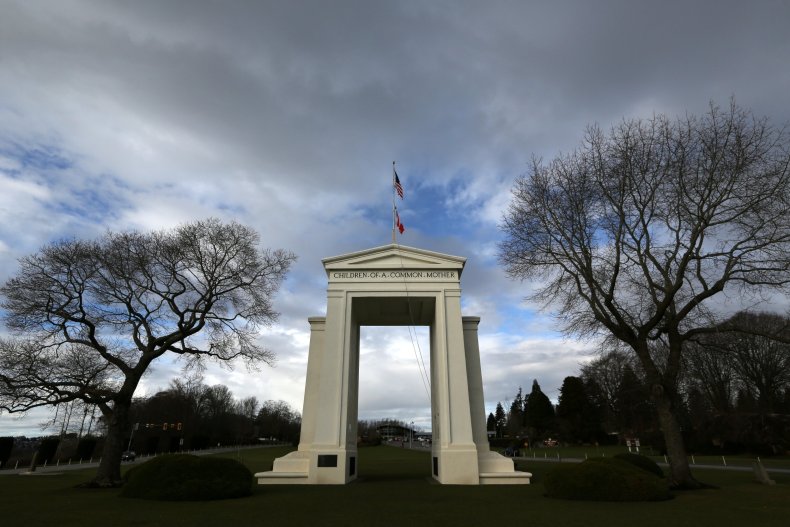 Roman told CBC News that she was allowed to contact her mother, Christiane Ferne, from the facility. Ferne promptly traveled to the facility to give Roman's passport and study permits to employees, who instructed her to show those records to Canadian immigration officials.
Roman was released on June 6—two weeks and two days after crossing the border—when immigration officials in both the U.S. and Canada approved her re-entry into the latter country.
"It was just unfair that there was nothing, no sign at the border. It's like a trap...anybody can be caught at the border like this" said Ferne.
In 2016, two children playing the newly released Pokémon Go were so immersed in the game that they crossed Canada's 5,525-mile border with the U.S.
The agents who found the children in 2016 were more forgiving than those encountered by Roman, and helped reunite the children with their mother. "Both juveniles were so captivated by their Pokémon Go games that they lost track of where they were," said Border Patrol Public Affairs Officer Michael Rappold at the time.
A spokesperson for CBP told CBC News that all individuals who arrive in the U.S. without permission to legally cross the border will be subjected to a standardized processing procedure.