Attacked in the Street: Watch as Jogger Appears to Push Woman in Front of Bus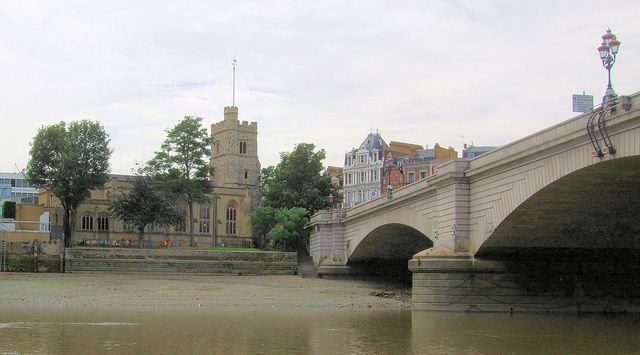 Police in London are hunting for a jogger who appeared to push a woman in front of a bus in a terrifying incident caught on CCTV.
Footage released by local police shows a jogger, believed to be male, running along Putney Bridge in West London, before he knocks the 33-year-old victim to the ground, causing her to fall into the path of an oncoming bus.
The bus then swerves and stops. British news outlet ITV reported that passengers got off the bus and came to the aid of the woman, who sustained minor injuries.
The jogger then returned to cross the bridge again 15 minutes later. The victim tried to speak to him but he refused to acknowledge her and carried on his way without stopping.
The jogger is described as "white, aged early to mid 30s, with brown eyes and short brown hair. He was wearing a light grey T-shirt and dark blue shorts."
Putney is a wealthy area around five miles to the west of central London. It is home to many commuters and families, and is usually considered a relatively safe area with limited petty crime.
Local police Sergeant Mat Knowles said: The victim was put in extreme danger when she was knocked into the road. It was only due to the superb quick reactions of the bus driver that she was not hit by the vehicle.
"We are keen to speak to the jogger in the CCTV about what happened that morning. We would urge him or anyone who recognizes him to get in touch with us as soon as possible."
Anyone with information or any witnesses are asked to call Putney Safer Neighbourhood Team on +44 20 8785 8874 or 101 or tweet @MetCC. Information can also be reported anonymously to Crimestoppers on +44800 555 111 or online at crimestoppers-uk.org.