Johan Cruyff: Former Real Madrid President Ramon Calderon Pays Tribute To A 'Visionary'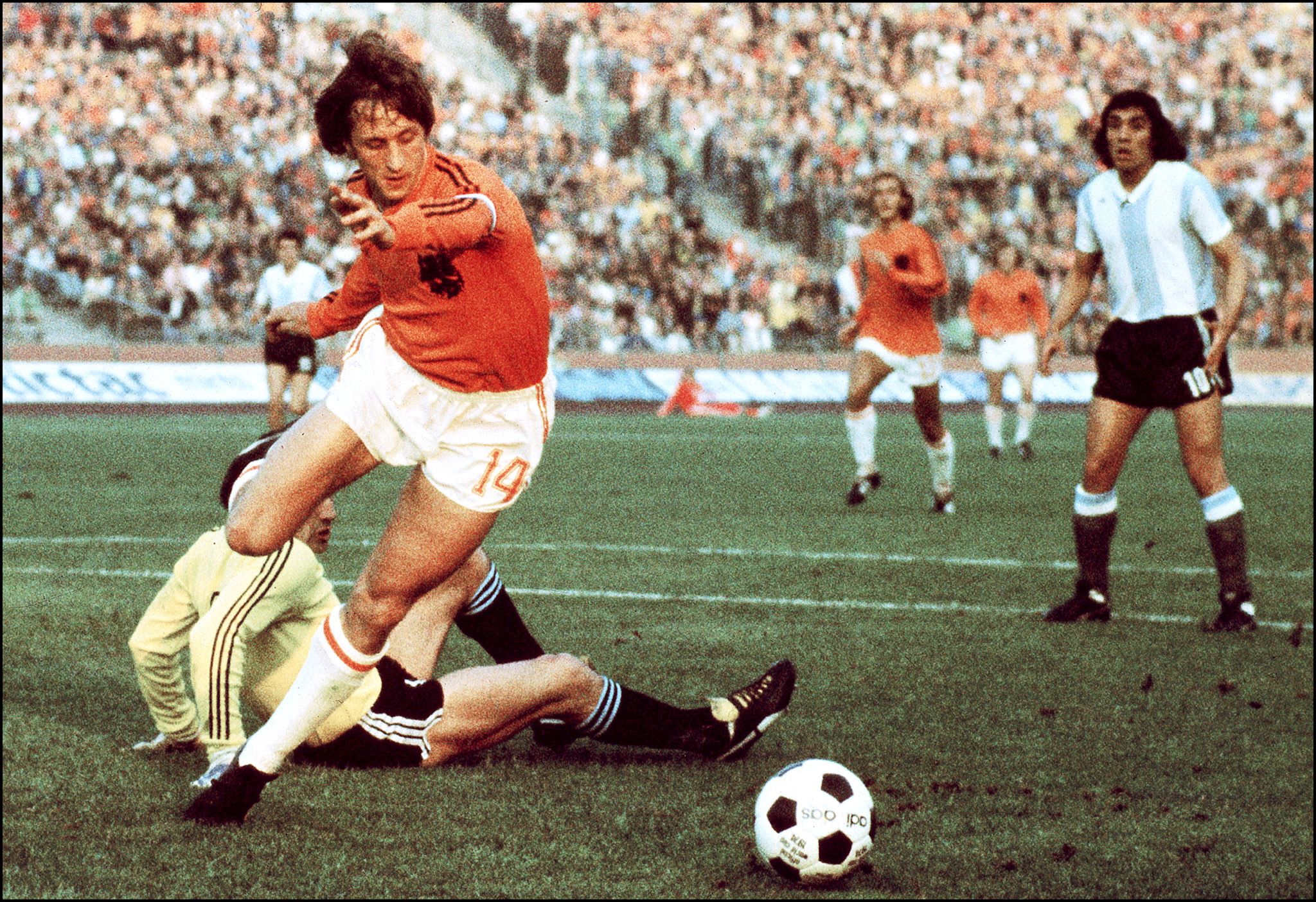 My memories of Johan Cruyff go back to the time his was playing with Ajax in the Netherlands, a team that delighted and astonished football fans all over the world.
Playing with that amazing team, he managed to win three UEFA Champions League in a row, and was acclaimed as the best player in the world.
I was at the Santiago Bernabeu in 1973 when he came to Madrid with that glorious side to play against Real, in the semi-finals of the Champions League (called the European Cup at that time) playing a good match and beating us easily, although we had a great team and were favourites to win that title.
His signing for our arch rival Barcelona was not good news for Real Madrid. I cannot forget that day, in February 1974, his first season playing with the Catalans, when his team came to our stadium and they thrashed us in an exceptional 5-0 victory over my club. He played an extraordinary match, and the fans at the Bernabeu, as usually happens, recognized his brilliant performance with a standing ovation.
That year, Barcelona won La Liga after a 14-year drought. But the best time for Cruyff in Spain was, without any doubt, the period in which he coached Barcelona. He built what has been called the "Dream Team" due to the incredible way they played, changing the traditional system of football games and establishing a new one, fast and elegant, that all the coaches who arrived after him respected and copied.
He can be seen as a revolutionary, a dreamer, a visionary, and an innovator who changed the idea of a game in which strength was the primary consideration to another one based, and focused, on ability and technique, giving birth to what has been called "tiki-taka." He used to say that football should be played with the brain.
With him on the bench, after Real Madrid had won five La Liga titles in a row, Barcelona gained supremacy in Spain, winning four consecutive championships playing "total football." In that team, he said, "the goalie was the first attacker, and the striker the first defender."
I met him a few times after he left football, always playing golf, a sport he loved. He would always talk about football in the same way he did when he was playing and coaching—with plenty of passion and excitement.
A legend has gone but he has left an important legacy. As Pep Guardiola said: "Cruyff painted the chapel and, after him, the coaches simply have restored or improved it."
Ramon Calderon was president of Real Madrid from 2006 to 2009. He works as a lawyer in Madrid and tweets at @rcalderonorg.