Johannesburg Bridge Scaffolding Collapse Kills Two, Injures 20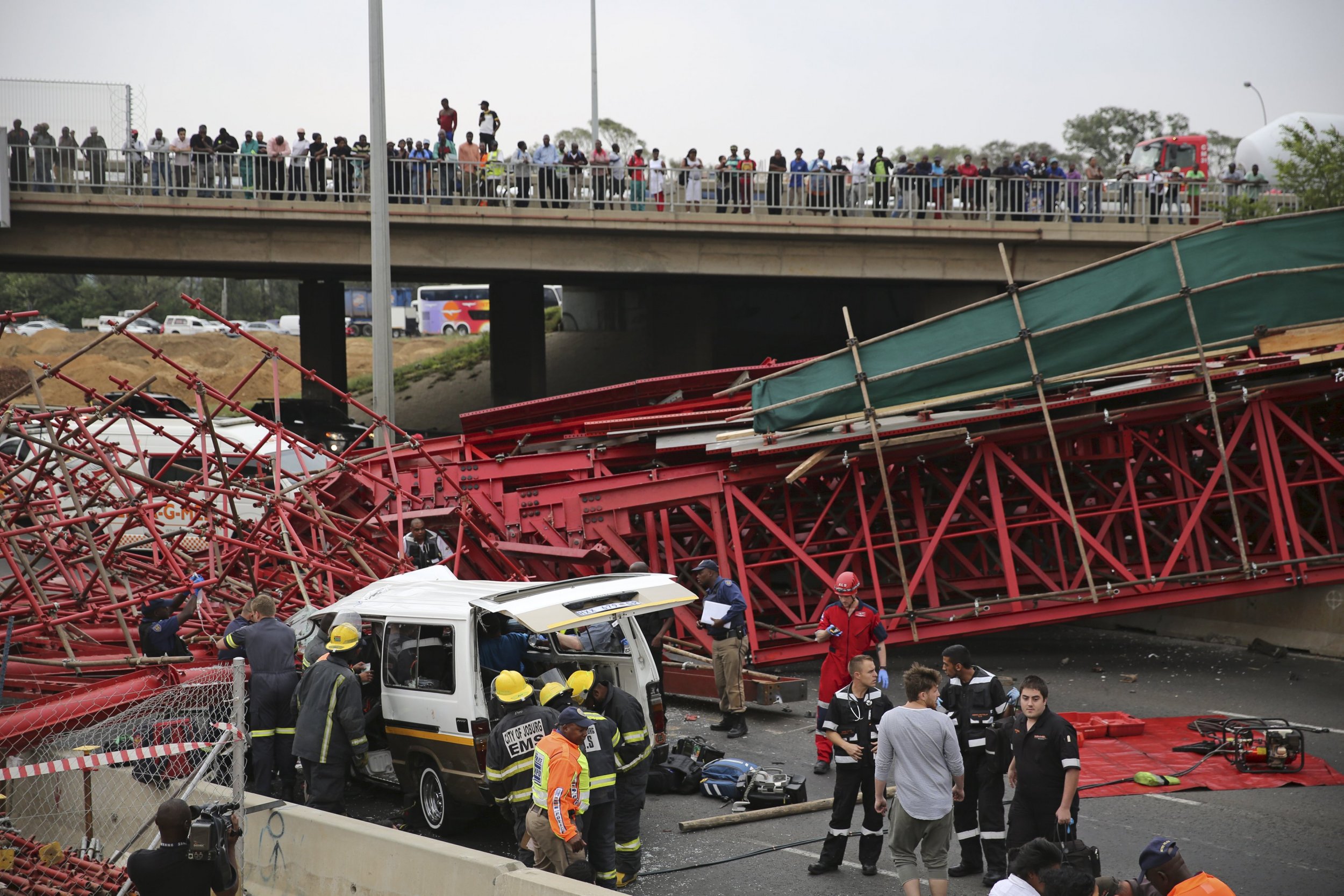 JOHANNESBURG (Reuters) - Two people were killed and around 20 injured when scaffolding for a bridge under construction collapsed over Johannesburg's main motorway on Wednesday, local emergency services said.
"At least five of the injured are critical and the numbers may change as there are still people trapped beneath the structure," said Chris Botha, a spokesman for Netcare 911, a privately-owned emergency services company.
The tangled wreckage of the metal, red-colored structure was sprawled across Johannesburg's M1 highway near a busy offramp leading to the Sandton financial district where the stock exchange is located, snarling rush-hour traffic.
A Reuters witness said paramedics worked to free people from a mini-bus taxi that had been smashed up by the collapse.