U.S. Arrests Former UN General Assembly President Ashe for Taking Bribes: AP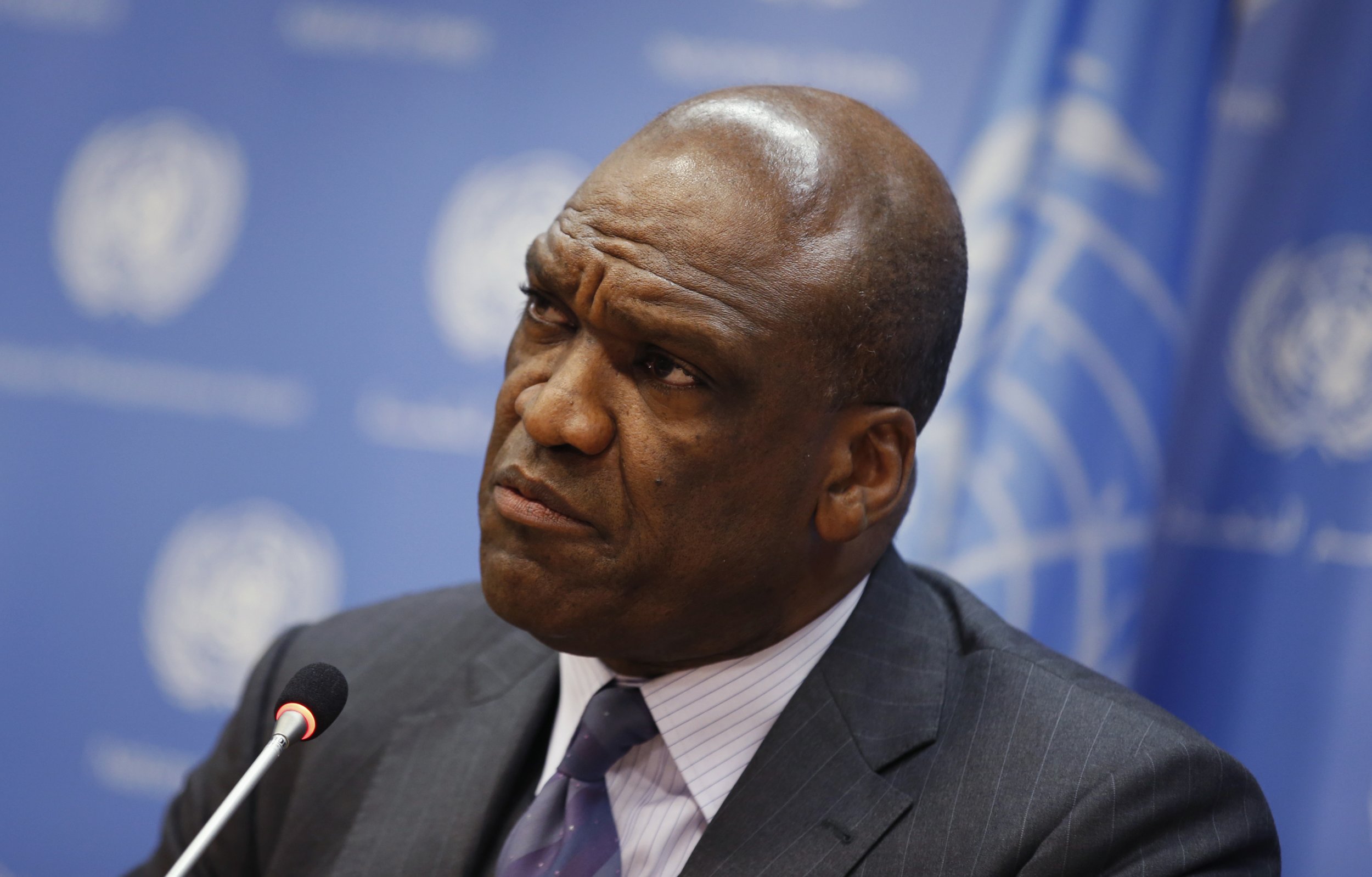 John Ashe, the President to the United Nations General Assembly in 2013 and a major player in the UN for years, was arrested on Tuesday for taking bribes, the Associated Press reported.
U.S. prosecutors allege that Ashe was taking bribes from a Chinese real estate mogul and others for years. According to federal court documents unsealed Tuesday and reviewed by the AP, he used some of the money to build a basketball court at his home in Dobbs Ferry, New York, as well as to pay for a family vacation. The bribes totaled more than $500,000, according to the AP.
Ashe, who is from Antigua and Barbuda, was elected President of the General Assembly's 68th session, held in 2013. He has been the permanent representative for Antigua and Barbuda at both the United Nations and the World Trade Organization since 2004, according to the UN's website.
He was also involved in the UN's climate change body, serving as the first chairman of the executive board of the Clean Development Mechanism, a carbon-credit program developed under the Kyoto Protocol.
Prosecutors told the AP that in exchange for the bribe money, Ashe used his position at the UN to help the businesspeople win government contracts. The bribe scheme went on from 2011 through 2014, the AP reported.
Calls placed by the AP to the UN mission for Antigua were not immediately returned.