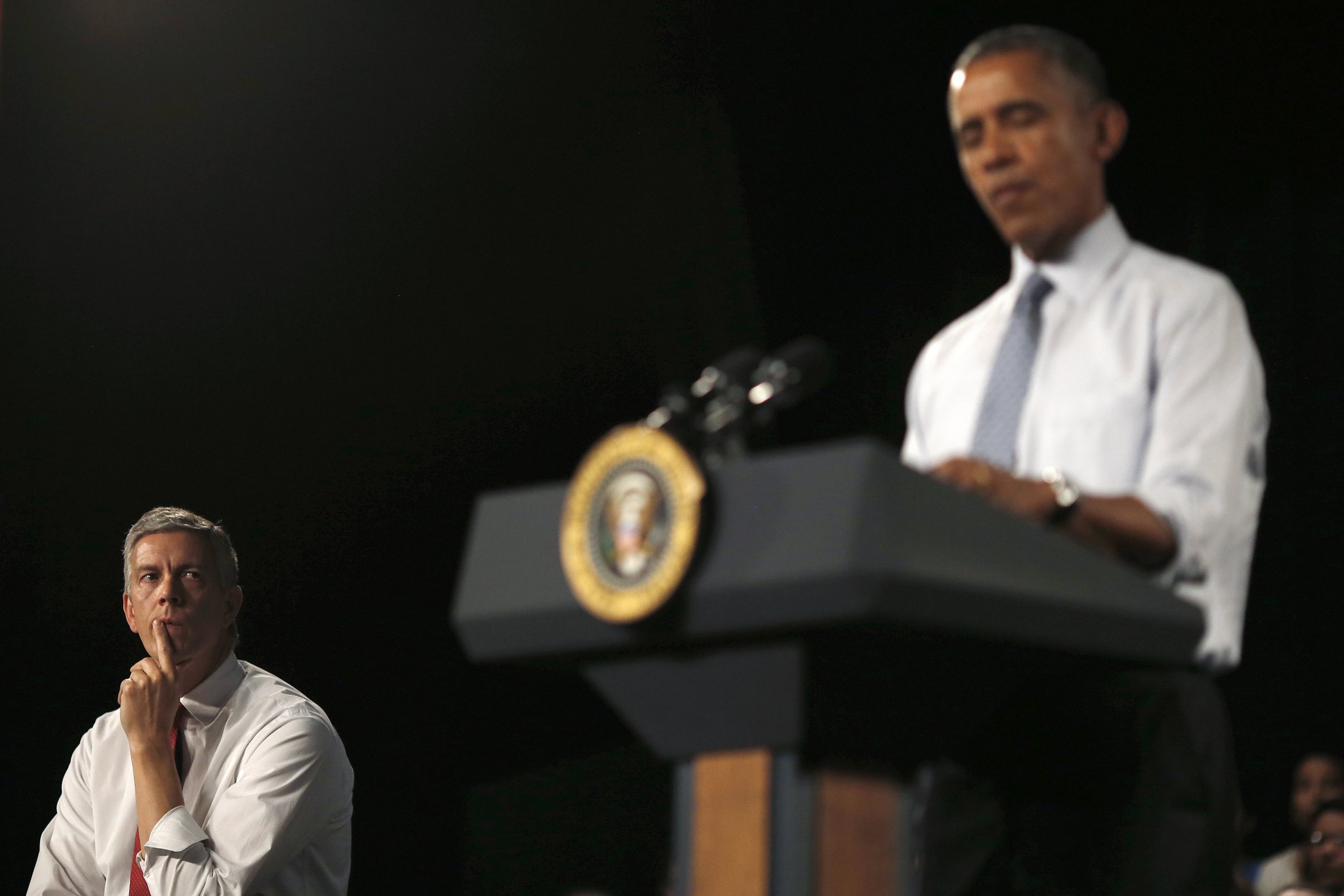 U.S. Education Secretary Arne Duncan, one of the last remaining members of President Barack Obama's original Cabinet, will step down in December, a White House official said on Friday.
Obama has picked John B. King Jr., who currently acts as Duncan's deputy, to replace him, the White House said.
U.S. President Barack Obama will make a personnel announcement and answer questions from reporters at 3:30 p.m. ET on Friday.