John Boehner Has Some Taylor Swift GIFs For All You Kids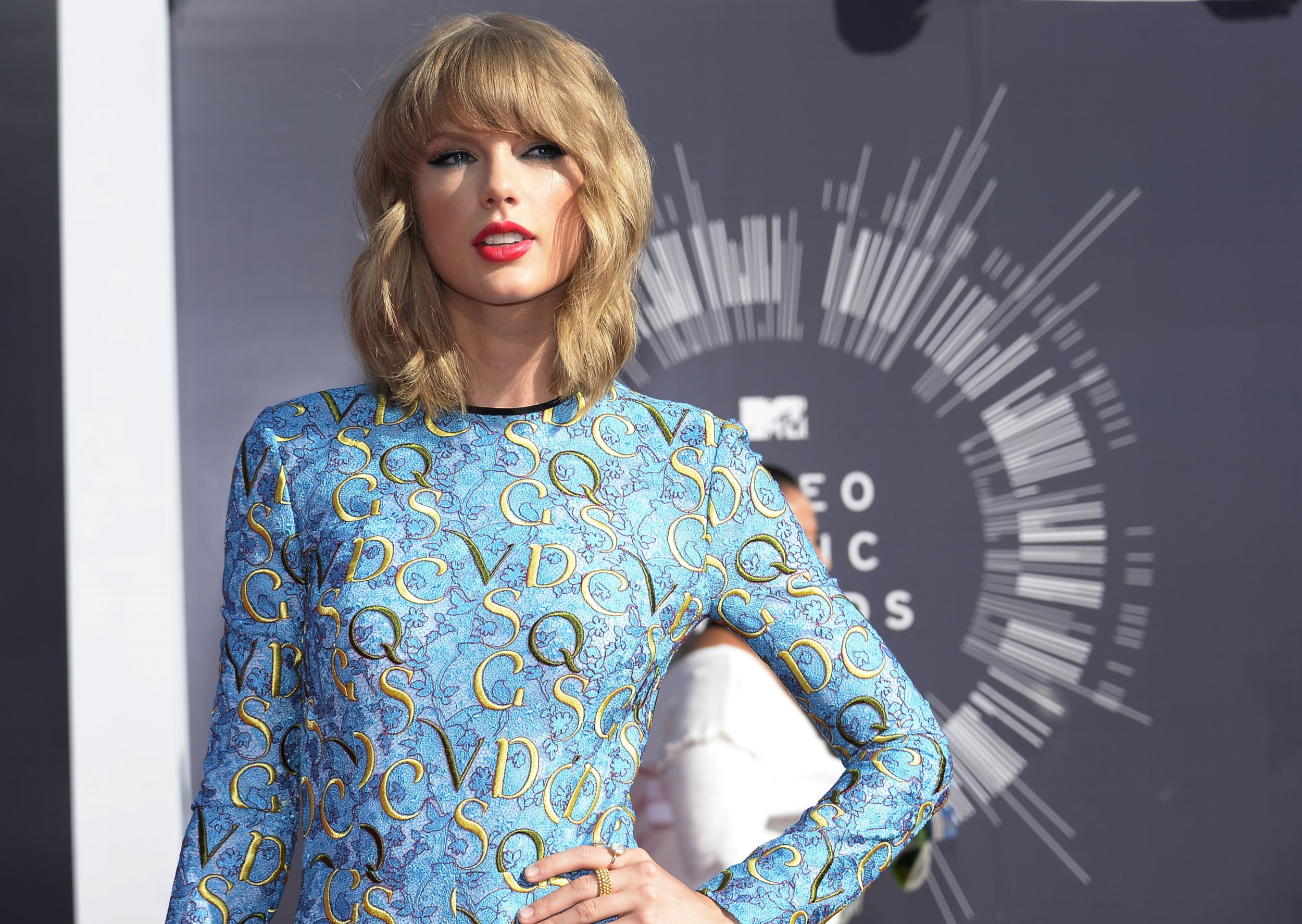 If John Boehner isn't charming enough to turn you against Obama's plan to make two-year community college free, the speaker of the House evidently hopes these Taylor Swift GIFs will get the job done.
No, but really. Boehner's website just unveiled a BuzzFeed-lite arsenal of Taylor Swift GIFs meant to "explain" Obama's plan. "It sounded exciting at first…" Boehner (or some hapless GOP intern somewhere) writes. "But then, we got to thinking…"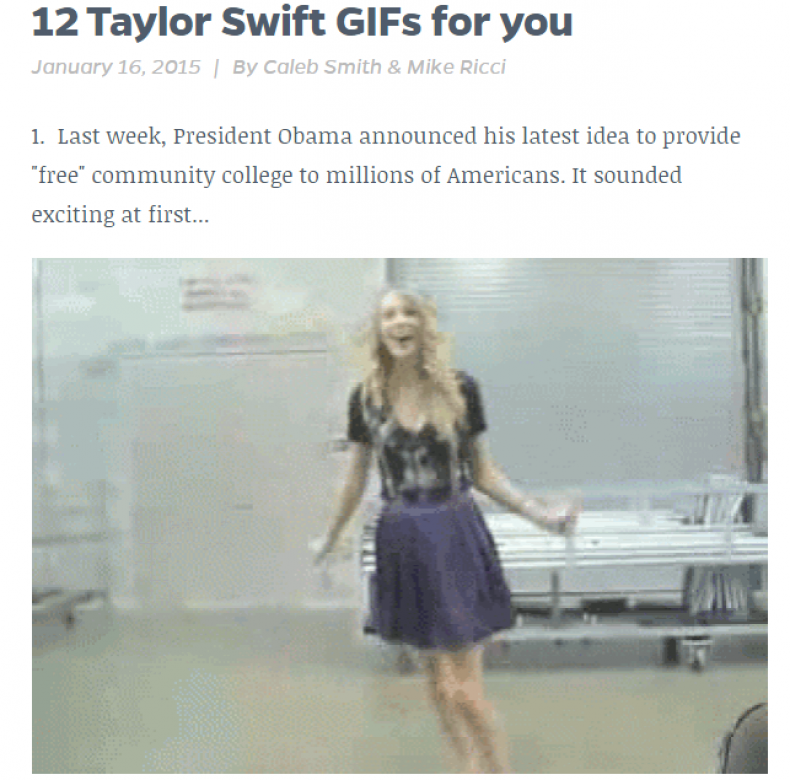 Cut to assorted GIFs of Swift attacking a tree in the "Blank Space" video, curtsying in the "Shake It Off" video and clapping at an award show—none of which have any bearing whatsoever on education policy or congressional feuding.
Boehner's GIF explainer looks like the GOP's latest bid to connect with Web-savvy millennials by dipping into the viral morass. Just last month, former congresswoman Michele Bachmann bid goodbye to congress with a BuzzFeed listicle. The net effect is sort of like watching a dog walk on its hind legs and then take an Instagram selfie while doing so.
Turning to popular music has traditionally brought mixed results. In 2012, Mitt Romney was forced to stop using Survivor's "Eye of the Tiger" and Silversun Pickups' "Panic Room" at campaign events after both bands objected. More recently, former Florida governor Jeb Bush attracted the ire of Beastie Boy Ad-Rock after quoting ""(You Gotta) Fight for Your Right (to Party!)."