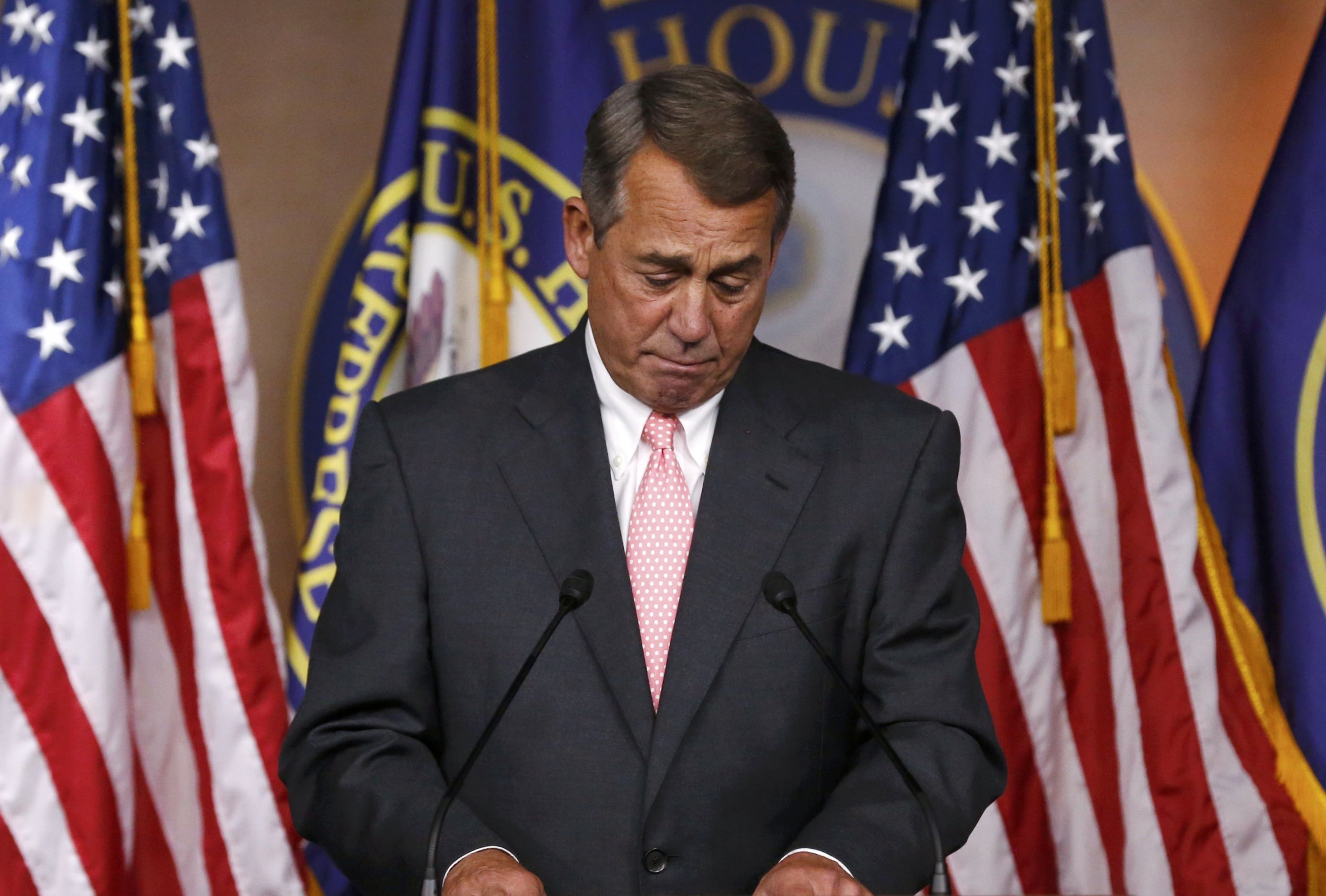 Coming out of an early morning meeting Wednesday of House Republican leadership, many were anticipating an announcement from Paul Ryan on whether he'll run for Speaker of the House. Instead, outgoing Speaker John Boehner discussed a topic that GOP leaders can all agree on: slamming the president.
In a short question and answer session, Boehner led the charge against President Barack Obama over his threat to veto the Defense Authorization bill, a bipartisan piece of legislation to fund the military beyond the expiration date of the national debt ceiling and the federal budget.
"He wants to spend more money on his domestic agenda," Boehner said Wednesday. By threatening a veto, Obama aims to force Congress to come to an agreement on an overall budget. Boehner and his colleagues said that the pressure tactics amount to playing "political games" with American troops stationed abroad and veterans at home.
The accusations were business as usual for Boehner, who has waged a number of battles with Obama over government spending since he became speaker of the House. However, the House GOP is still in a state of disarray as it seeks to nominate a candidate for speaker. Paul Ryan, the popular Wisconsin representative who was Mitt Romney's running mate in 2012, has asked for the unanimous endorsement of the conference—but he may not get it from House Freedom Caucus members who back Daniel Webster.
Boehner told reporters Wednesday that Ryan would make "a great speaker" and would have all the support that he has asked for from members of the conference. Unable to come to a consensus on their own leader, the Republicans are in dangerous political territory heading into an election year.
Boehner stated that the House Republican Conference plans to nominate a candidate by the 28th, ahead of the Speaker election on November 4.